Hot Glue
 is not only for gluing things together, they have more uses than you think, and even you are not crafty as pros, you can make some of hot glue crafts perfect as beganner. We have so many
DIY Christmas ornaments with tutorials
that you can check them out, and make with family. Here is an easy hot glue ornament DIY ideas you love –
DIY hot glue snowflake ornaments
(with this idea, you can make whatever ornaments you love such as angels, Santa, snowman and other themed patterns). All you need to make these true-to-life Snowflake are hot glue gun, some glue sticks, some baking paper, white glue, lots of lovely glitter, a craft wire, and some artificial snowflakes, and most important: the printed snowflake patterns to make perfect and beautiful snowflakes.
You May Also love this hot glue idea of fabulous hot glue mask to dress you up: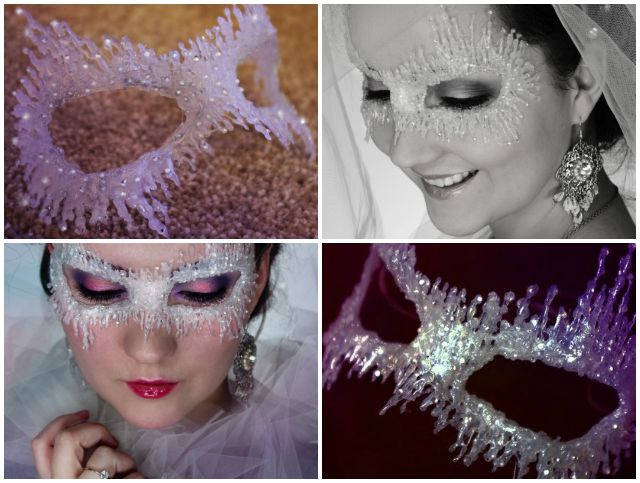 The twig snowflake is just as fun to make for holiday decoration as well as gift topping.