Here is a round up of creative felt Christmas tree that your toddler can decorate over and over and leave the real one alone. If you want to create something interesting and sweet for the Christmas, try these cute Felt Christmas ornaments for your home or give as gifts. Felt crafts is easy to sew 2 pieces together, the most important part is the template. Felt Christmas ornaments could be easily crafted with your kids to make your Holiday tree more cool and unique. Halloween is over and Thanksgiving is coming, the remaining month is a wonderful opportunity for making family memories and spending time together. This felt trees is really an inspiring idea to make Christmas tree not only decorative, but also practical for kids fun. There are different ways to make your felt Christmas tree for kids, table top or hanging with purchasing sources and DIY tutorials available. Enjoy the family fun.
You may love: DIY Desktop Christmas Tree Topiaries with Styrofoam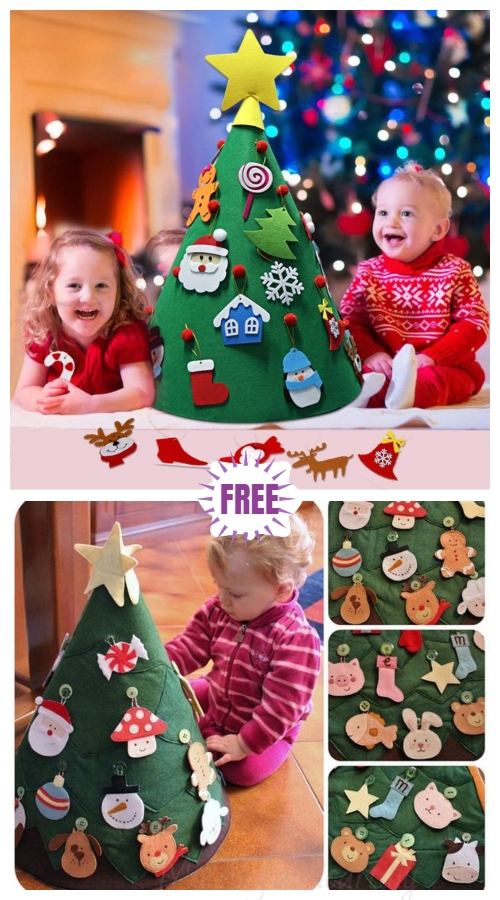 You can purchase directly from here: 3D DIY Felt Christmas Tree, or get the felt ornament tutorial here: Tabletop Felt Christmas Tree Montessori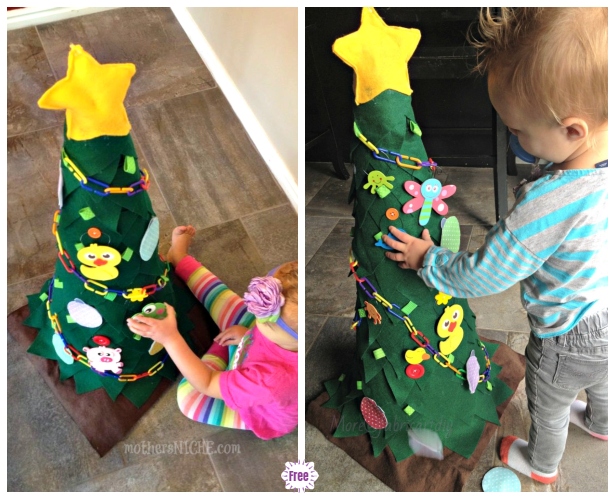 Or get the whole bunch tutorial via the link here: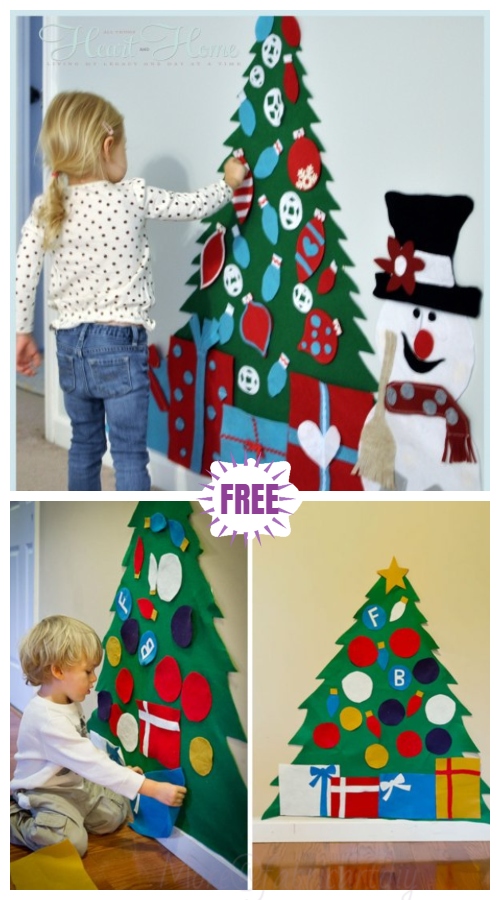 Get the tutorial here: Play Felt Tree & Frosty by Things Heart and Home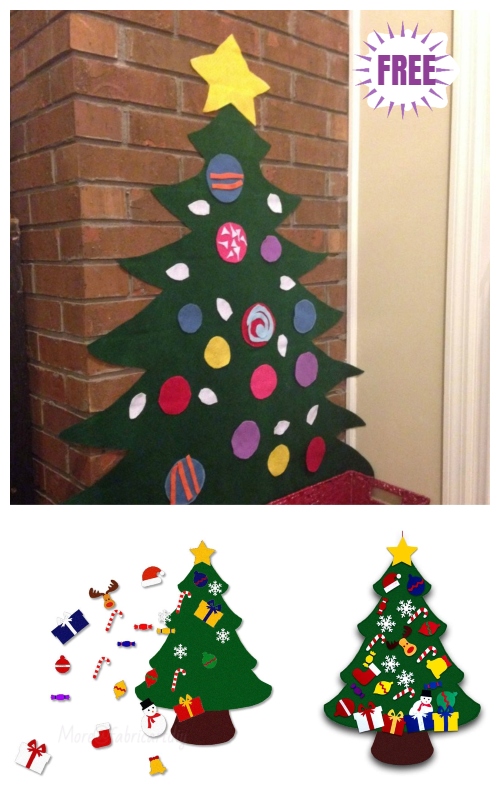 The felt tree hanging set is available here: Felt Christmas Tree Set with Ornaments. Or you want do it yourself with this tutorial: DIY Felt Christmas Tree for toddler. And get a collection of tutorials via the link: Fantasticfunandlearning – Felt Christmas Tree Ideas.