I have shared candy cane sleigh Christmas gifts, and now I would like to share this Hershey's Kiss Kiss Chocolate Christmas Tree gift DIY ideas with you that I found recently.  This is so cute and easy as pie!  She shares with us the detailed step by step tutorials on how to cut the card stock with right size and fold the inner shelves. This is really smart handmade gift ideas for Christmas, and what's better is that you can even hang the gift on Christmas tree, cool, right? As we start decorating the home with Christmas lights, Christmas wreaths and make all festive Christmas bouquets. Christmas tree is a must have for home decoration as well as party serving. You will love this edible DIY chocolate Christmas tree as one of delicious holiday centerpiece or a much appreciated hostess gift for Christmas celebration.
You may love: DIY Fairy Christmas Crackers Cottage Tutorials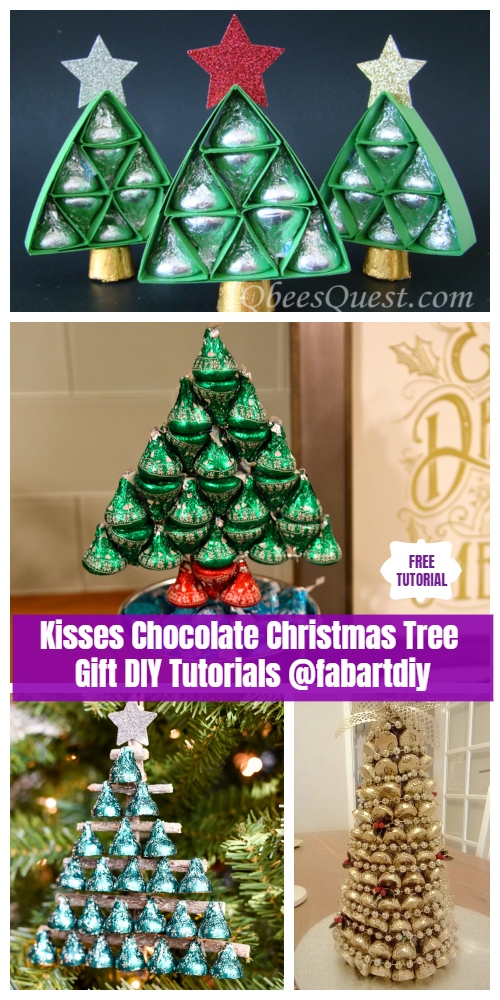 Supplies you may need:
Paper Card Stock (green is perfect for Christmas), wood stick
Liquid glue
Stamp set and Ink (optional)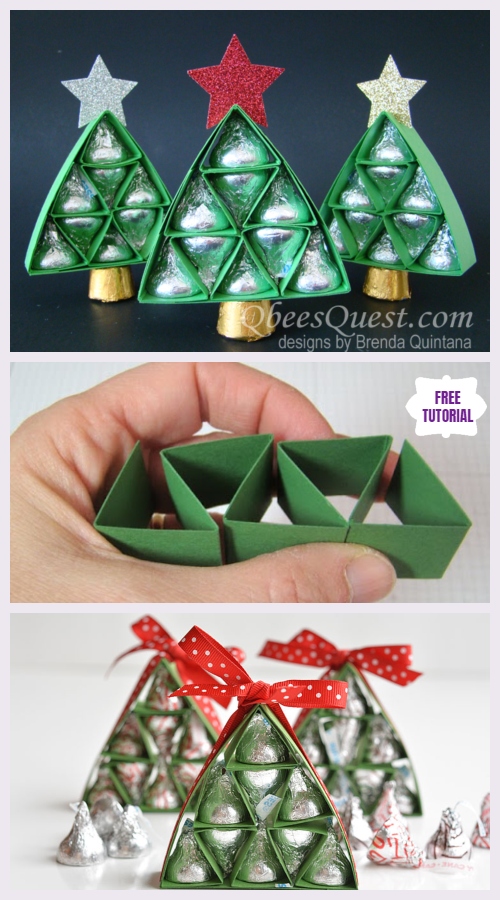 You can check the full tutorial via the link: Hershey's Christmas Tree Tutorial + One Little Project
Qbee's Quest also shares the video tutorial below:
Youtube: Brenda Quintana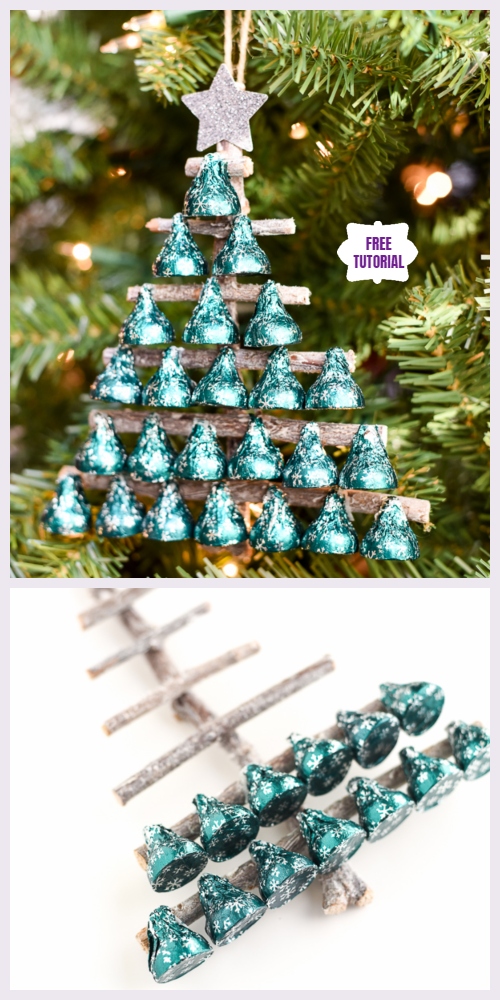 Hershey's KISSES Christmas Tree by A Pumpkin and A Princess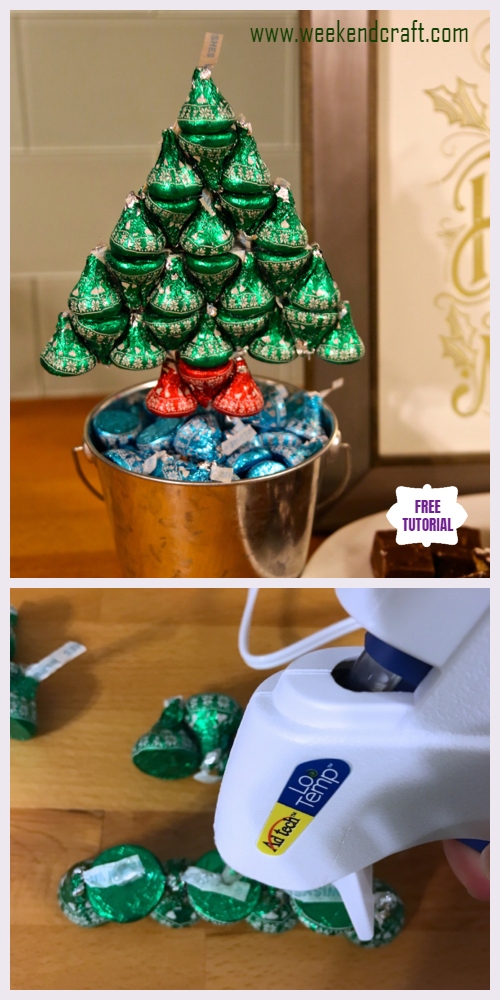 Hershey's Kisses Christmas Tree by Michelle of Weekend Craft
And we can make a card stock cone and glue the chocolates to make the edible sweet chocolate Christmas tree. Use thick stock paper to make the cone or use Styrofoam Cone directly. You can get it from Amazon. Styrofoam (Christmas Tree) are great supply from Christmas season, good to make Christmas tree as we have featured in our list here: DIY Desktop Christmas Tree Topiaries with Styrofoam.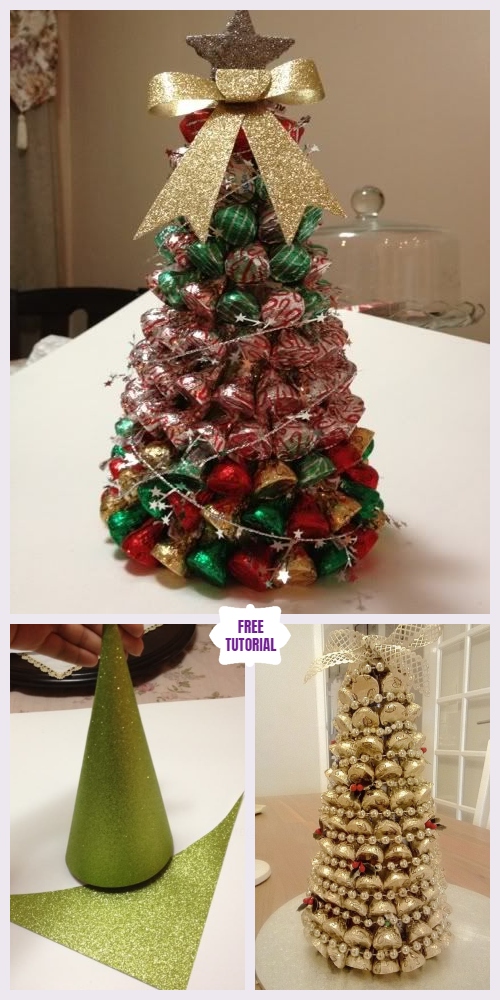 Stepharias shares the tutorial on making this easy personalized Christmas Tree that you can check it out. These collection of candy cane sleigh are just as wonderful for Christmas gift customization. Enjoy. 😀