Time to decorate your home with Christmas lights, Christmas wreaths and make all festive Christmas bouquets. Christmas tree is a must have for home decoration as well as party serving. These Cute Reindeer Cookies for Christmas treats and gift exchange. A single batch of Christmas cookies is just not enough to get us through the holiday season. We need cookies to satisfy our intense sweet tooth cravings.Remember the Kiss Kiss Chocolate Christmas Tree Gift Package? Here's an adorable idea to make DIY candy cane sleighs for Christmas gift delivery. It is really great for Christmas decor or for white elephant gift exchange, too. If you are looking for the handmade holiday gifts with toppers, this Santa on the candy cane sleigh is one of the best choice you can make.  What you need to do is to stack Chocolate bars and candies or other Christmas gift boxes onto two candy canes and you will have these fab Santa Sleighs. The whole process is pretty easy and fun as long as you know the trick to place the 1st layer over the candy cane. Go down to see the ideas and tutorials of different versions we gathered here.
You may love: DIY Christmas Gingerbread Reindeer Cookies – Easy Tutorials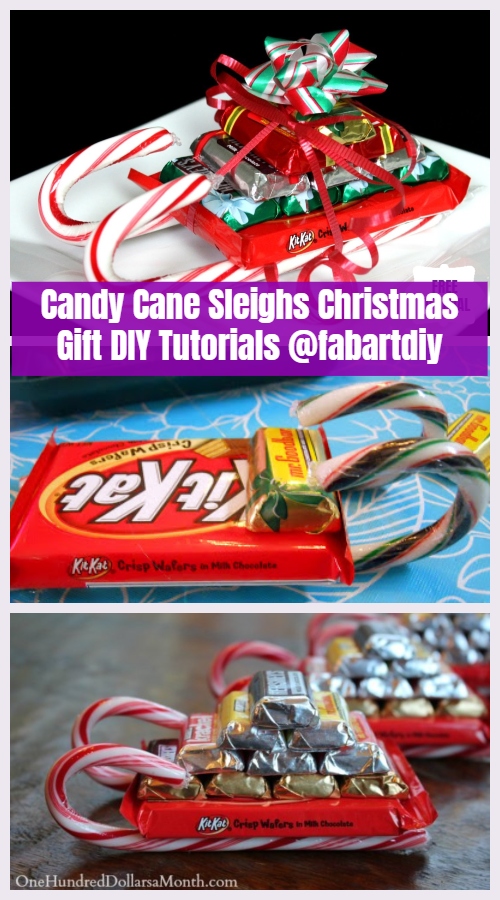 Major supplies you need, you can customize you own by changing to your gift faves.
10 miniature candy bars for each sleigh
2 candy canes
1 full size KitKat or any bar with rectangle.
Double sided tape
Wrapping ribbon & Bow gift topper
One hundred dollars a month shows us the detailed step by step tutorial on making this cute Christmas gifts that you should go check them out, there is a trick that you won't miss out there.;)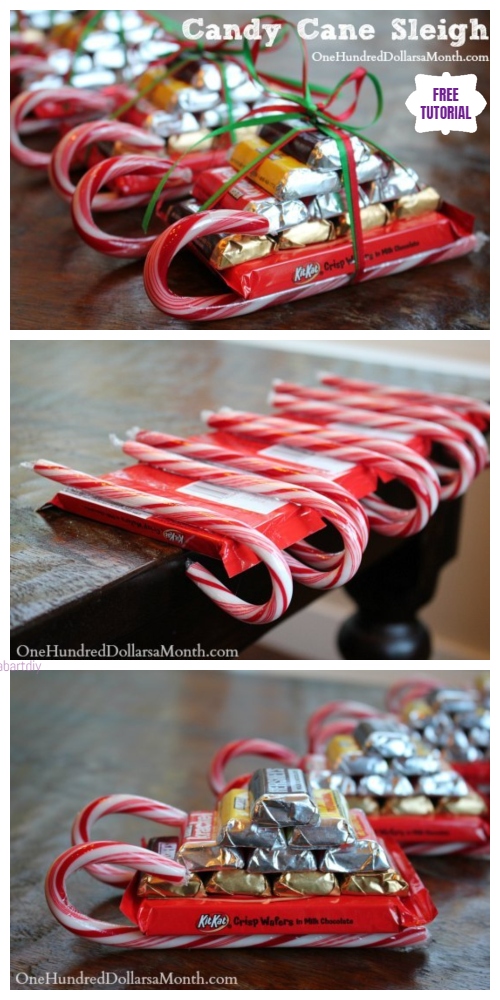 Get the full tutorial via the link: Candy Sleighs by onehundreddollarsamonth.com
Hey Thats Holly shares a video tutorial on how to make this candy cane gift pack easily. Basically we need to Glue the candy canes onto the bottom of the Kitkat as the base of your sleigh. Stack the candy bars into a pyramid formation on top of the KitKat, gluing them down as you go. Wrap the ribbon around the sleigh, tying it on the bottom, and finally decorate with the gift bow on top.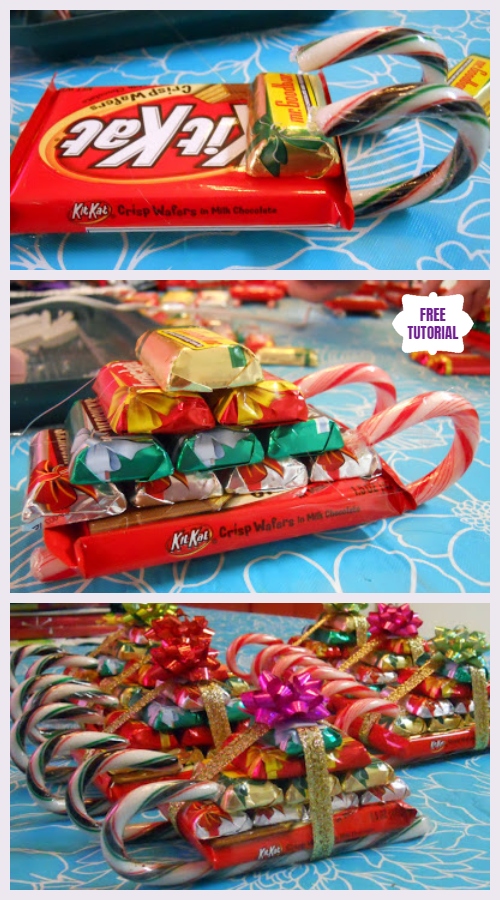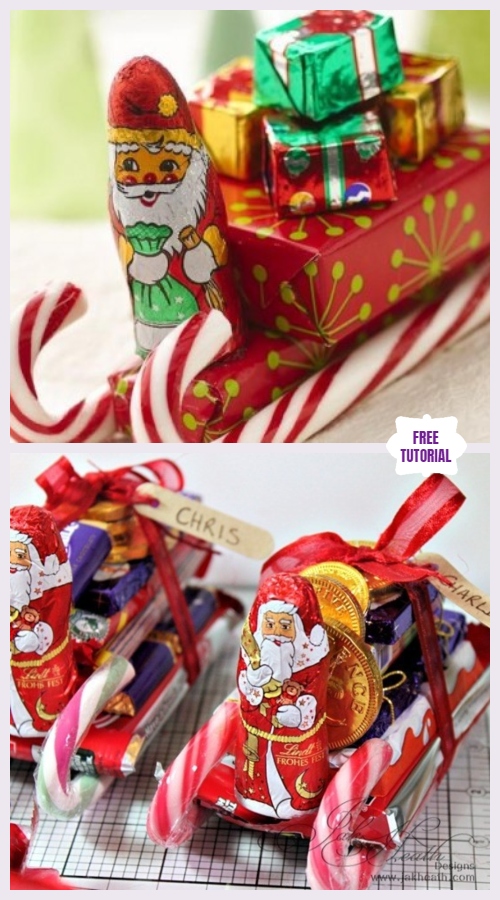 Candy Cane Santa Sleigh By Jak Heath + Candy Cane Santa Sleighs Tutorial by Betty Crocker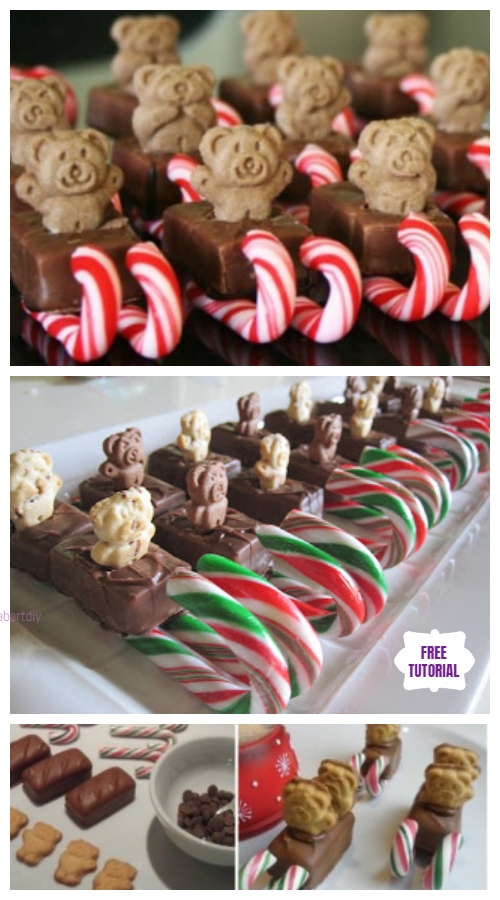 These Kiss Kiss Chocolate Christmas Tree Gift Package are another easy and fun way to make your own handmade gifts for this Holiday.