Christmas is around the corner, are you preparing the gifts for the family and friends? We have collections of Crochet Baby Christmas Sets with Free Pattern; Candy Cane Sleighs, and today Fab Art DIY are going to share some amazing gift topper DIY ideas and instructions to make your homemade gifts this year special and fabulous.  These bows and flowers are perfect for Christmas gifts, or birthday and any other holiday or occasions!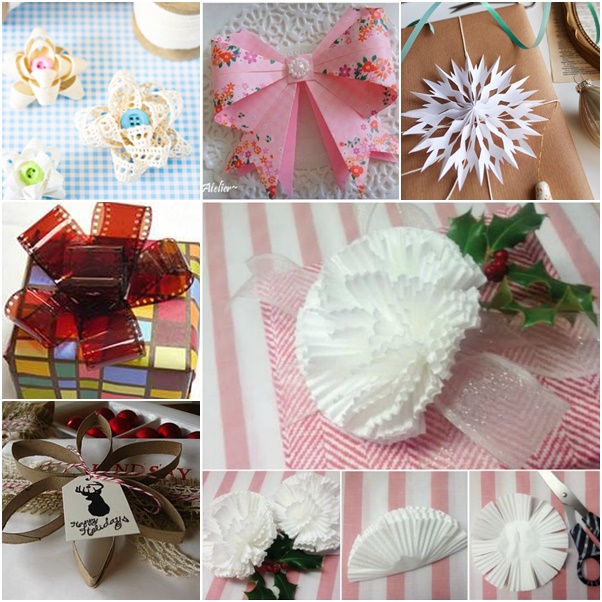 1. Paper Bow from Recycle papers
These gorgeous gift bows can be made out of old magazines, books, flyers, maps, newspaper, toilet paper or any paper you can find at hand!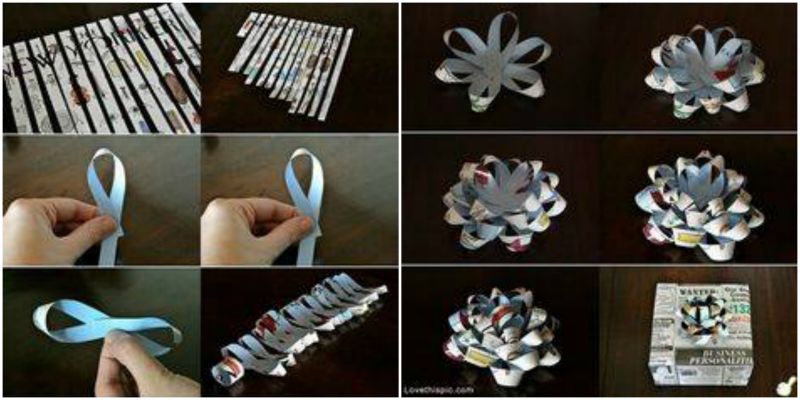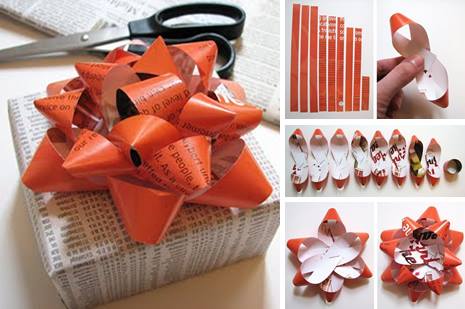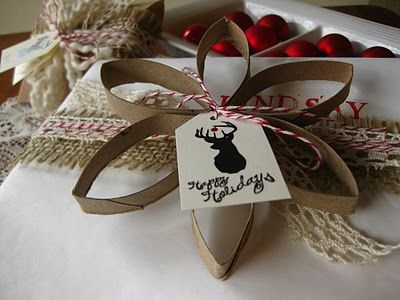 Photo from Pinterest, there is no tutorial source available but the photo explain everything.
2. Ribbon Bows
These ribbon bows are definitely pretty and feminine, and you can make them with not only ribbons, but lace, twill tape or any type of trim.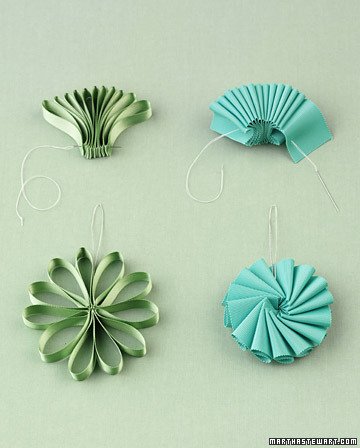 Tutorial – Ribbon and Bow Accessory How-tos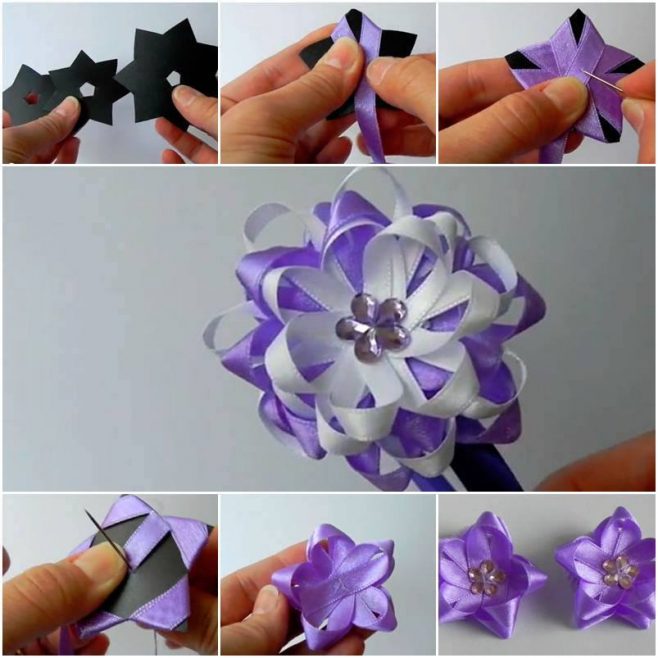 Tutorial – Easy Ribbon Flower Bow

3. Paper Origami Bows
These origami paper bows are so pretty.  You can use card stock, colorful magazine pages or scraps of gift wrapping to make it personalized.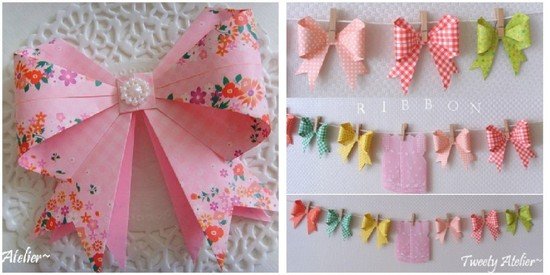 Tutorial – Origami Paper Bows for Gift Wrapping

Tutorial – DIY Easy Paper Bow for Gift Packing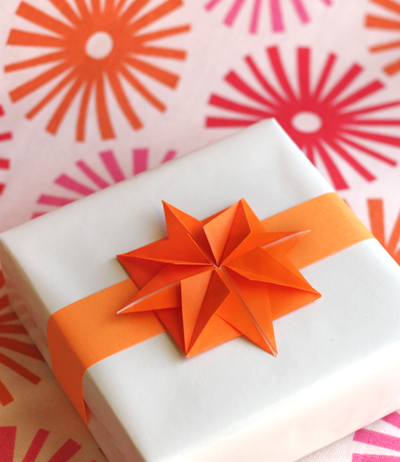 Tutorial – Origami Paper star for Gifts
4. Paper Bows from template by cutting and paste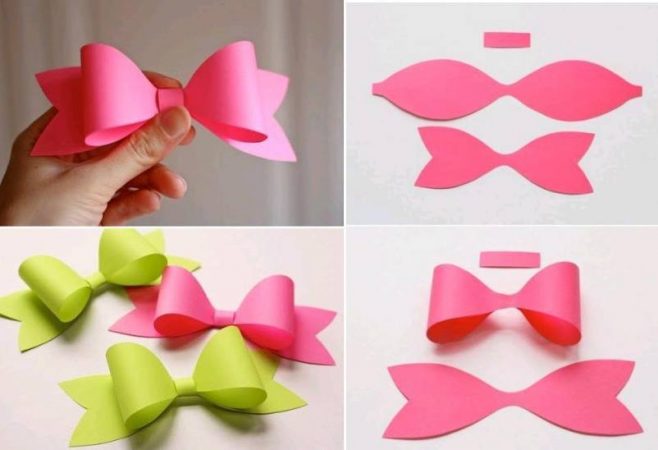 Easy and Perfect Paper Bow (free printable)

Festive Bow Gift Topper {free printable}