Start decorating the home with Christmas lights, Christmas wreaths and make all festive Christmas bouquets. Christmas tree is a must have for home decoration as well as party serving. These Cute Reindeer Cookies for Christmas treats and gift exchange. A single batch of Christmas cookies is just not enough to get us through the holiday season. We need cookies to satisfy our intense sweet tooth cravings. I also have shared Swan Shaped Cookie Recipe, and I am totally impressed with the smart ways to use cookie cutters for Christmas cookies of these reindeer when we saw this gingerbread man cookie cutter hack. All you have to do is use this classic cookie shape, then flip the cookie around so the head is on the bottom. A little icing transforms your gingerbread man's head into a reindeer's nose, his feet into furry ears, and his legs into antlers. Reindeer Cookies are an another great way you can decorate sugar cookies with royal icing for the holidays. So cute for holiday treats and explore all the creativity that we can decorate with our own preference.
You may love: DIY Christmas Golden Santa Bread Recipes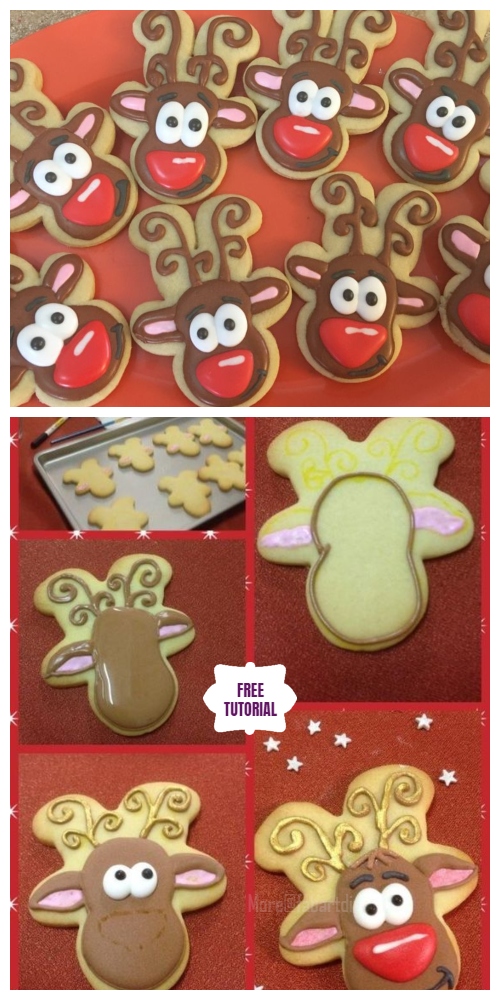 Turn Gingerbread Men upside down and decorate them into these adorable Gingerbread Reindeer Cookies! So creative an idea!! Source: Unknown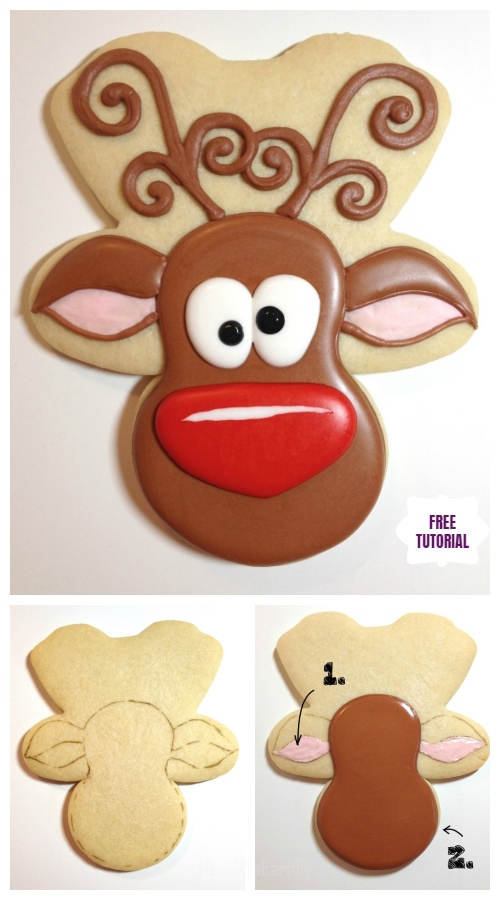 These are perfect snacks for Christmas and any time around the year. You can add toffee or chocolate melt for easier decoration as an alternative.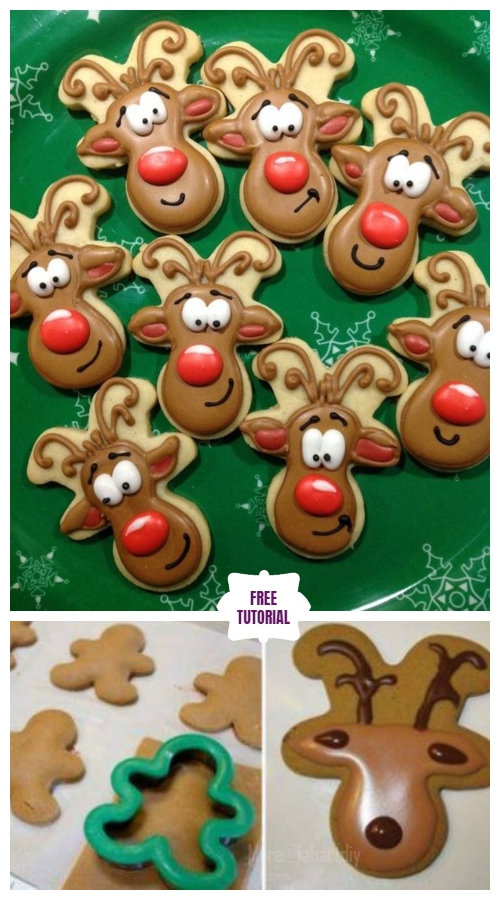 You can get the full recipe and step by step tutorial by Jellybean Trail via the link: Holiday Reindeer Cookies.
Cookies Cupcakes and Cardio shares the detailed video from the very beginning to decoration and icing recipe.
Cookies Cupcakes and Cardio
No gingermen cookie cutter at hands? No problem, if you have baby cookie cutters around, try this trick.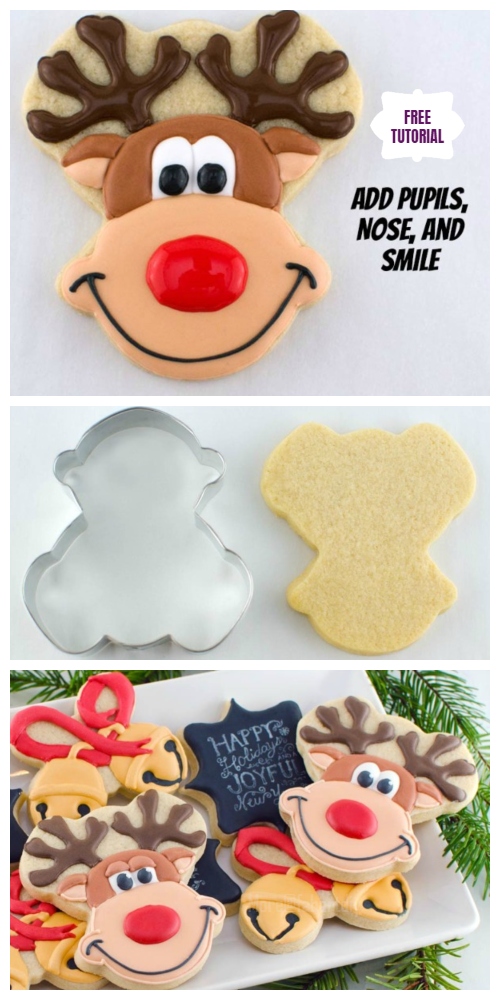 Video: Cookies Cupcakes and Cardio
You May also love Creative Christmas Ornaments DIY from Cookie Cutters.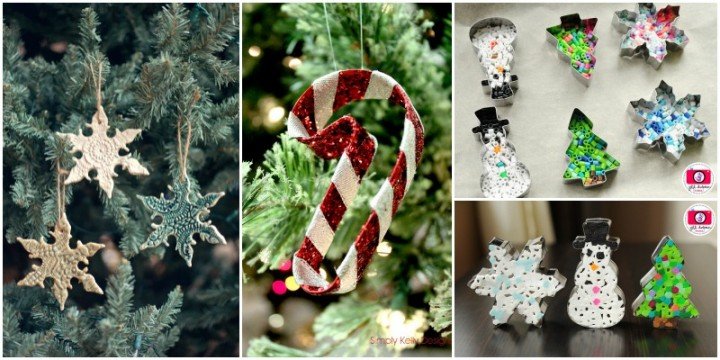 How to Make Your Own Cookie Cutters from Soda Can