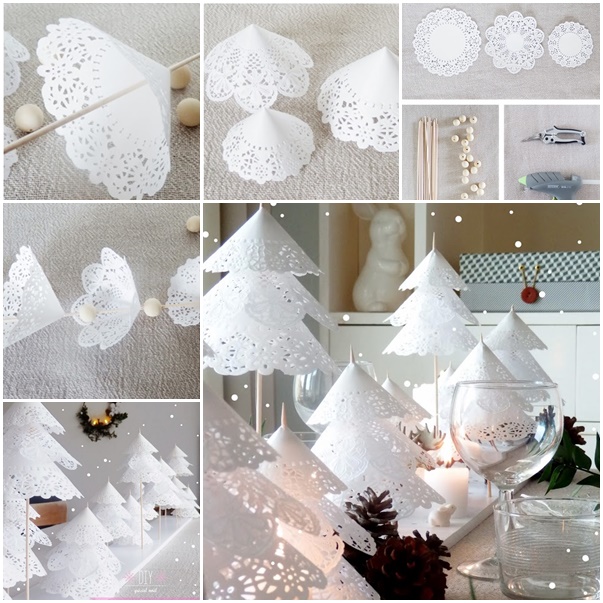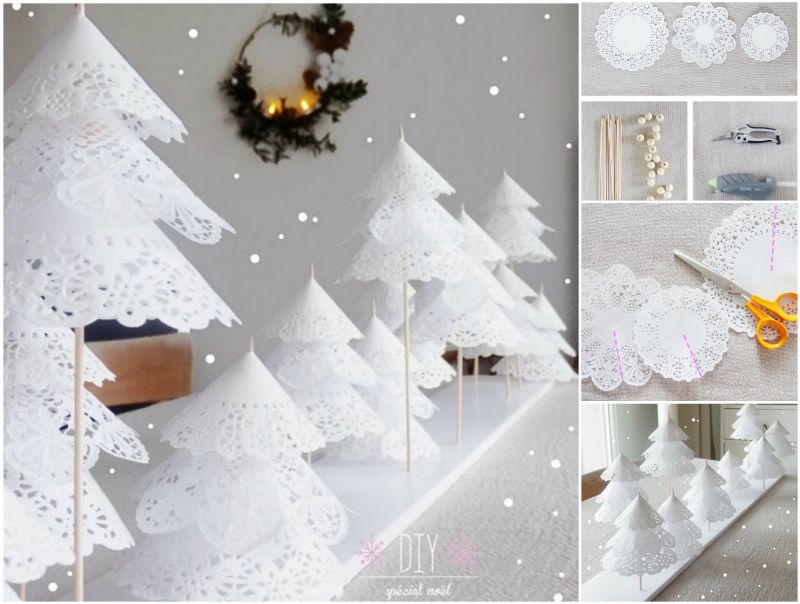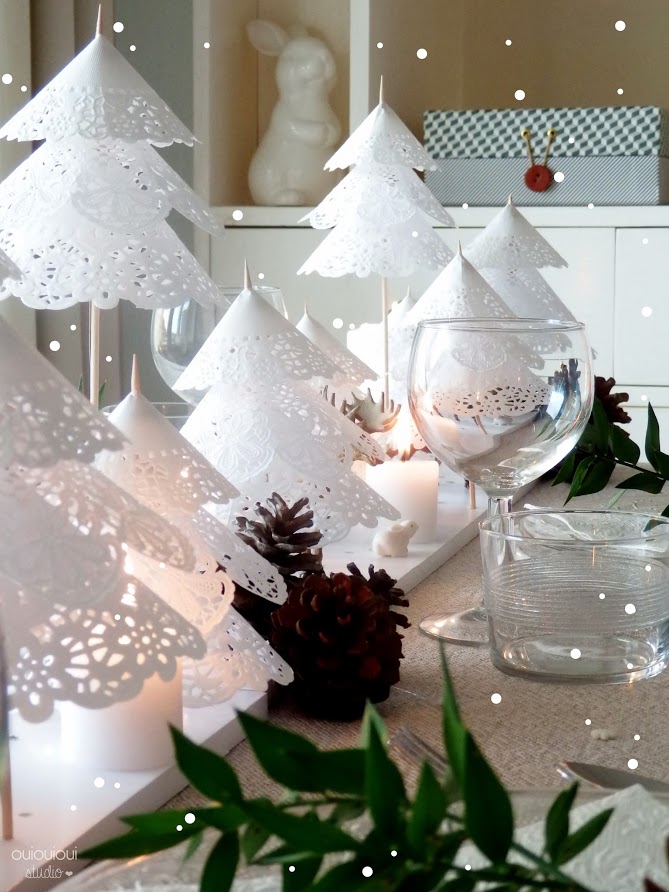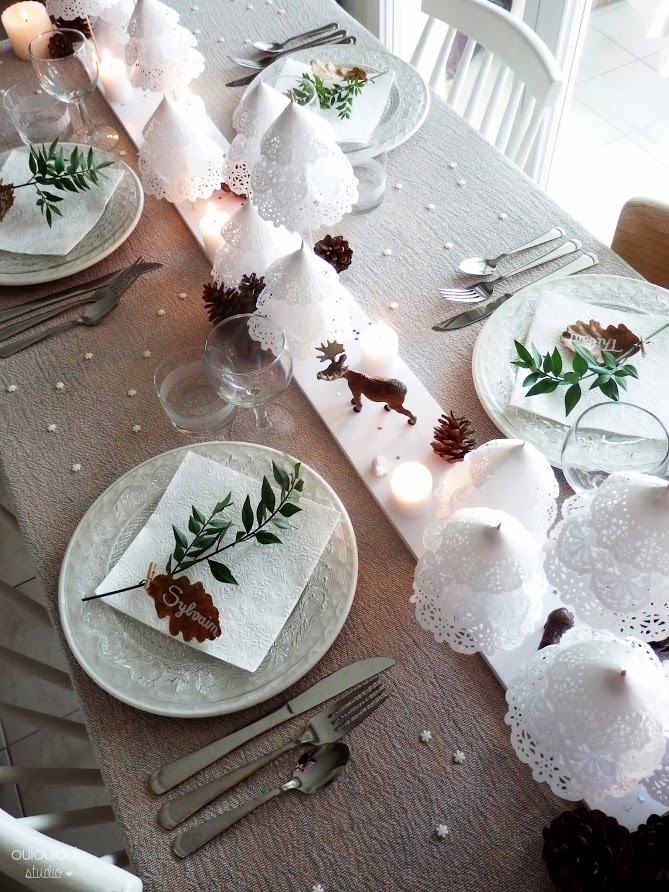 I simply adore how dainty doilies were transformed into beautiful Christmas trees.  It is really simple and easy to make with different sizes of doilies to layer, and most of all, very snowy fabulous.
Supplies you may need:
Paper doilies of different diameters ( 17, 15 and 11cm in above project)

Large skewers

wooden beads 2.5cm in diameter


Small pruning shears

a glue gun

scissors

a glue stick
Click below link for translated version tutorial and decorative ideas.