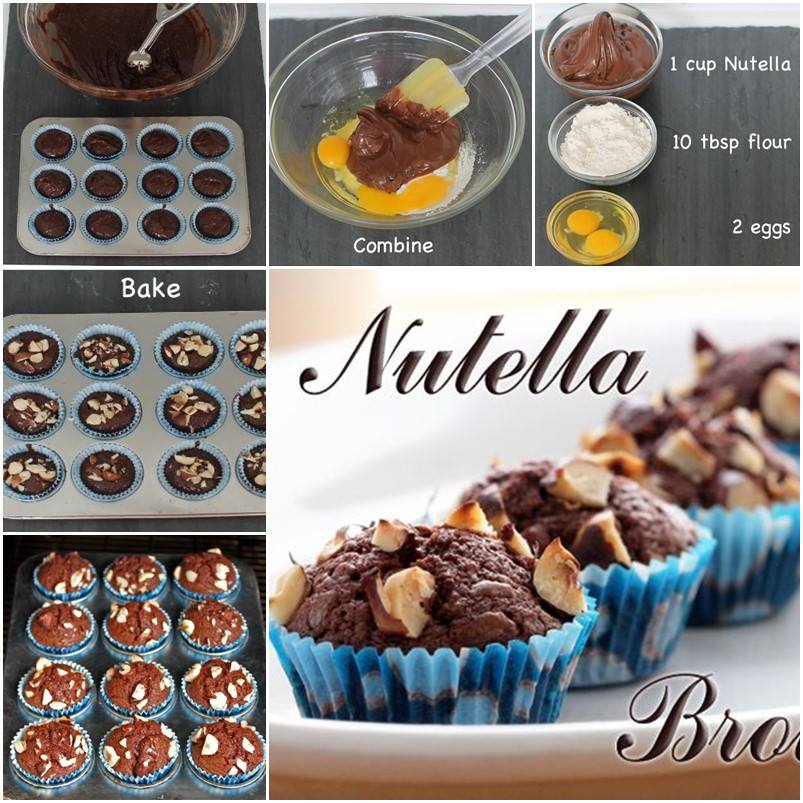 If you don't have enough time to make complex cupcakes? Or you just start to learn how to bake? This is definitely the right recipe for you to try because you can make this 3-ingredients nutella brownies in just a few steps, and it looks like you a a kitchen pro!!
Ingredients:
1 cup (280g) Nutella
2 eggs
10 tbsp (62g) flour
hazelnuts (option)
Directions:
Put it in a bowl.
Mash it up.
Pour into a pan or muffin tin.
Top with hazelnuts if you're feeling extra fancy.
Bake at 350F  (180C)  for around 30 minutes (less time for cupcake form, more time if the centers aren't baked through).
You can check full tutorials here.