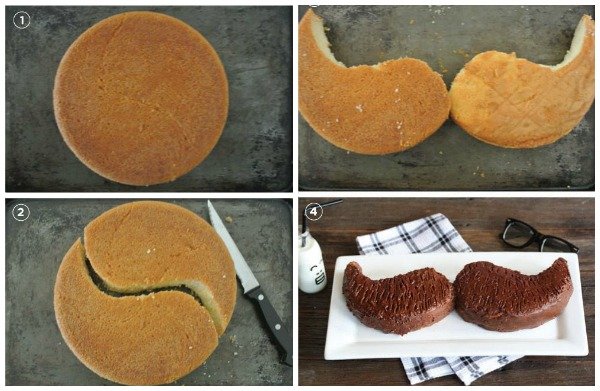 This mustache cake is so cool for a little man birthday or gender reveal. Mustaches are very trendy right now and rightfully so, they make fun and quirky accessories! This cake you can create in the shape of a mustache is far easier than you''d think from looking at the fabulous results! it's super easy buy cutting the regular round cake and re-arrange 2 parts and decorate as normal procedure.
Instructions:
You will need one round sponge cake
Cut the cake like the above picture like a ying and yang symbol
Frost! Using the tines of the fork, create "hair" on the surface of the mustache.

You can check the video tutorial on how to cut and frost via the link: