It is big headache for mom to prepare balanced nutrients of foods for kids who always love meats or veggies or don't eat well. This yummy Mixed Vegetable Meatloaf Muffins is great solution to solve the problem. Mix veggies, oats and meat together and top the muffin with tomato sauce, not only kids but the whole family will love them.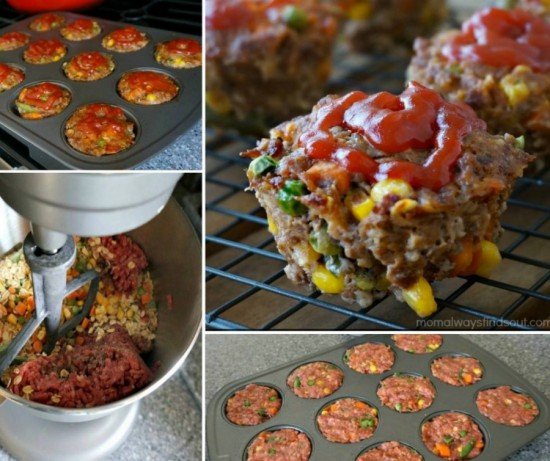 Get the recipe from Mom Always Finds Out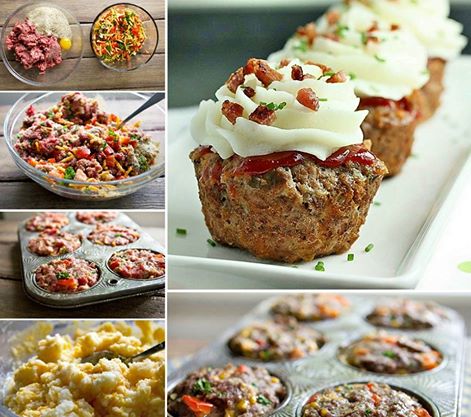 These meatloaf cupcakes are a new twist on a family favorite, too.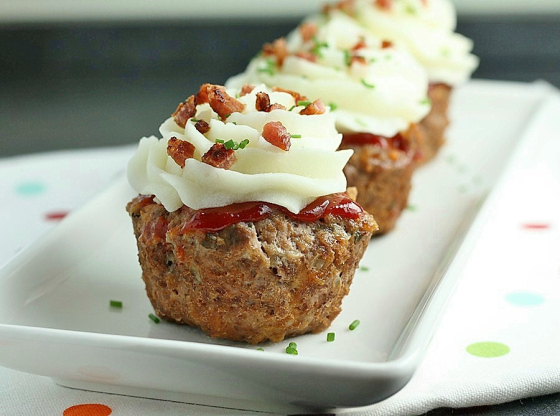 Get the recipe from First Look then Cook: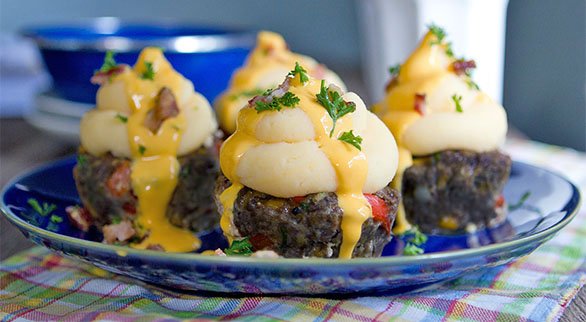 Get this recipe from Tablespoon:
Meatloaf Cupcake