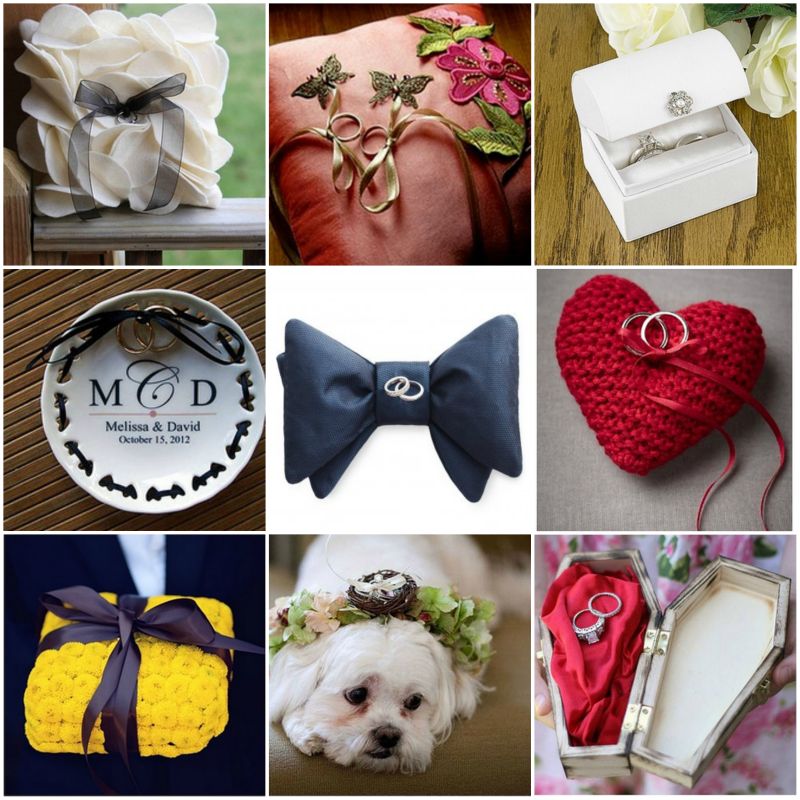 Today we are going to share some special wedding ring holding ideas to get your inspired for your big day!
Let's start from the traditional idea of wedding ring pillow. It's traditional, but you can make it with fancy ideas as following.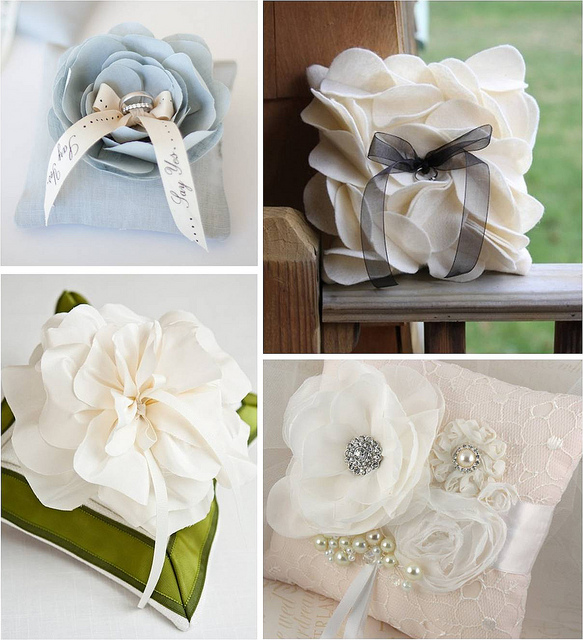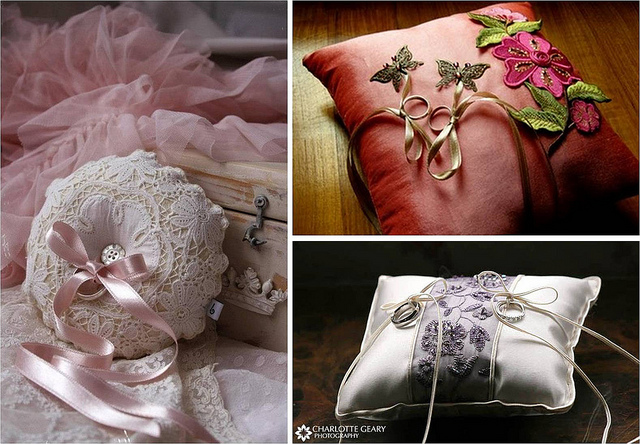 Try to add your name, wedding date etc to make your day forever.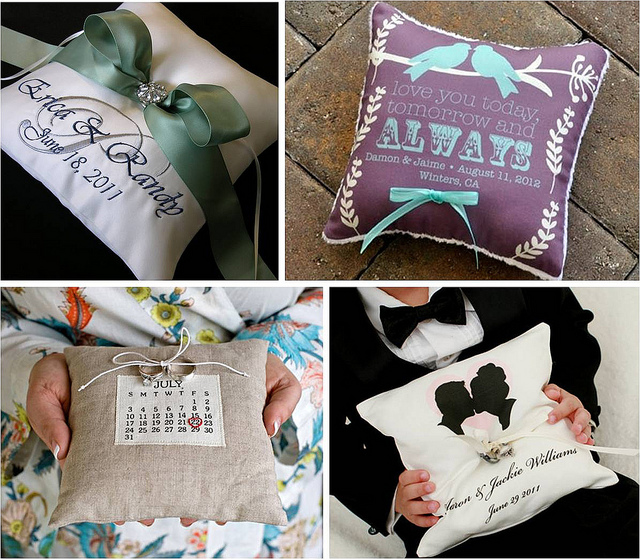 Customize your wedding ring bearer on clay plate would be great, too.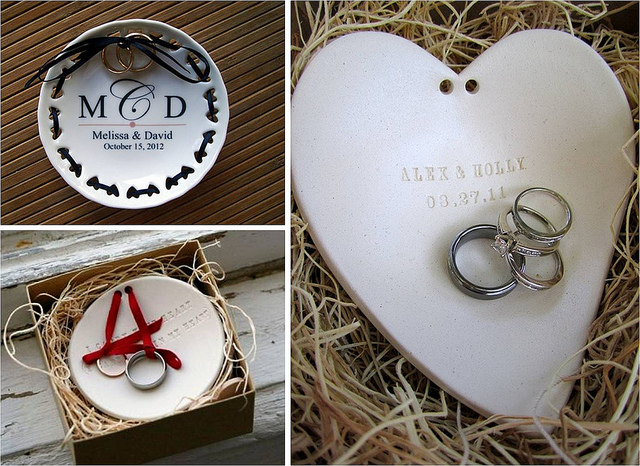 Jewelry box you can easily find in store or be handmade.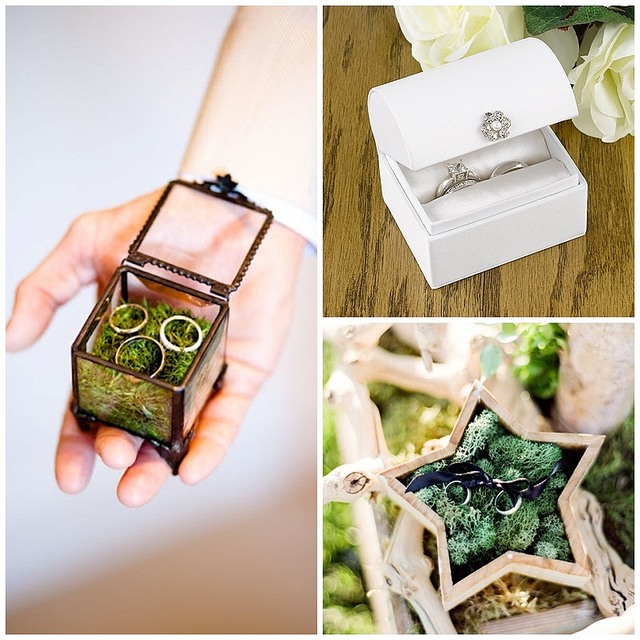 For those who love reading, this idea is cute, too.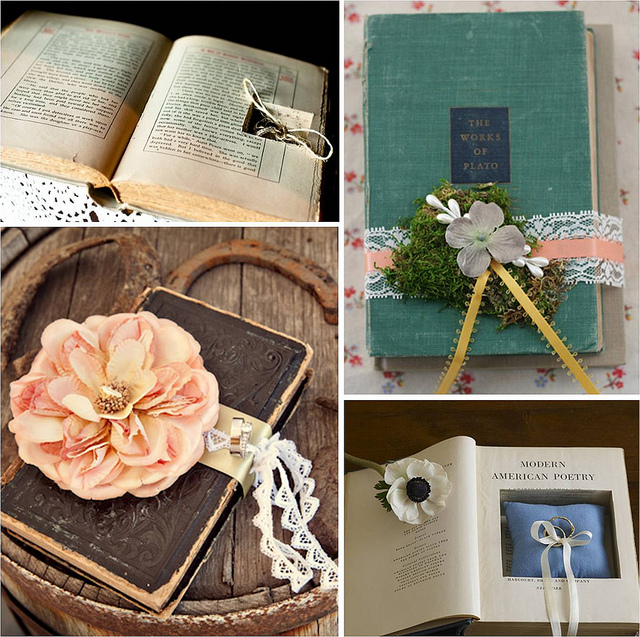 Yarn lovers, one of my favorite, crochet, knit or just fabric in heart shape, mmm…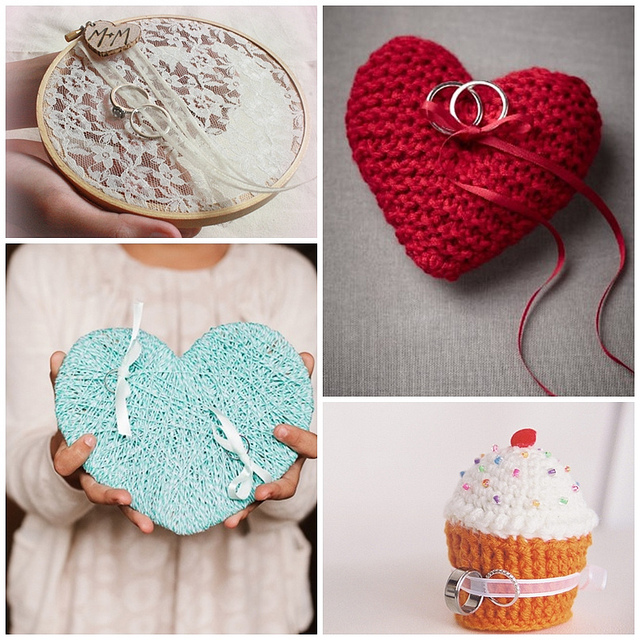 Jewelry box of wood.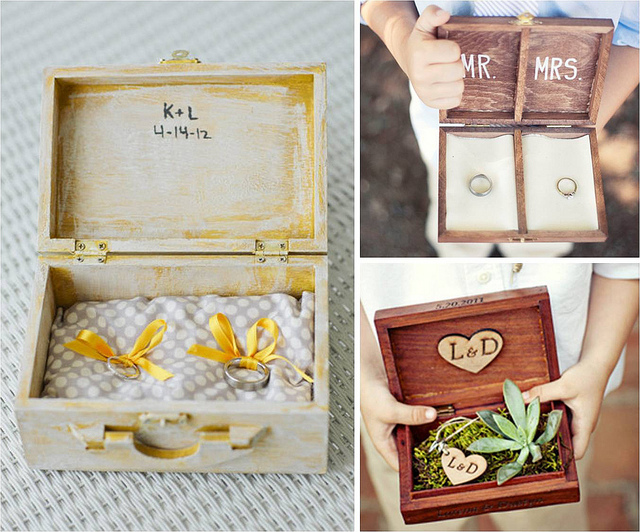 Ring bearer from nature: hay, wood, grass, flower…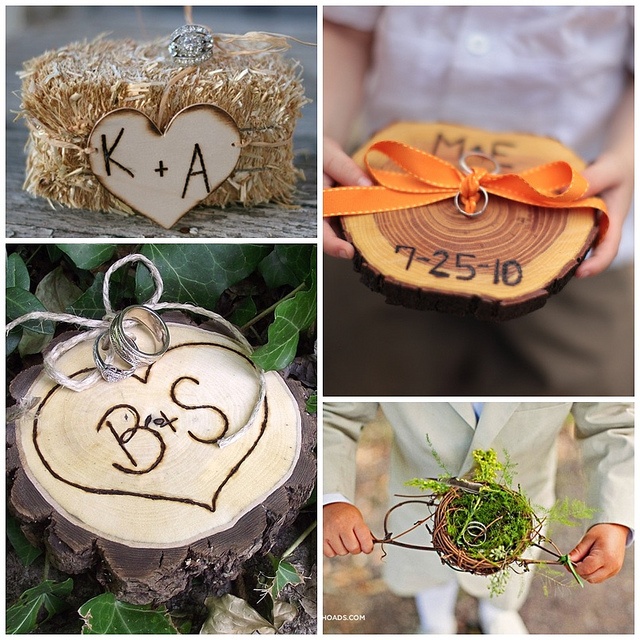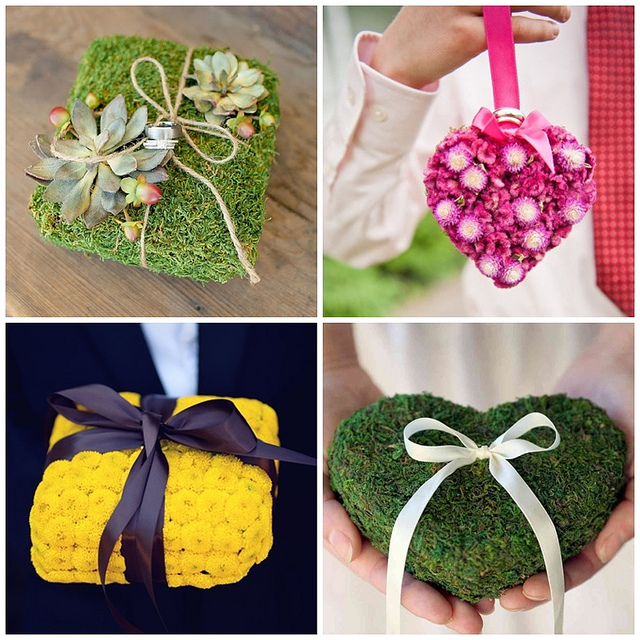 from the sea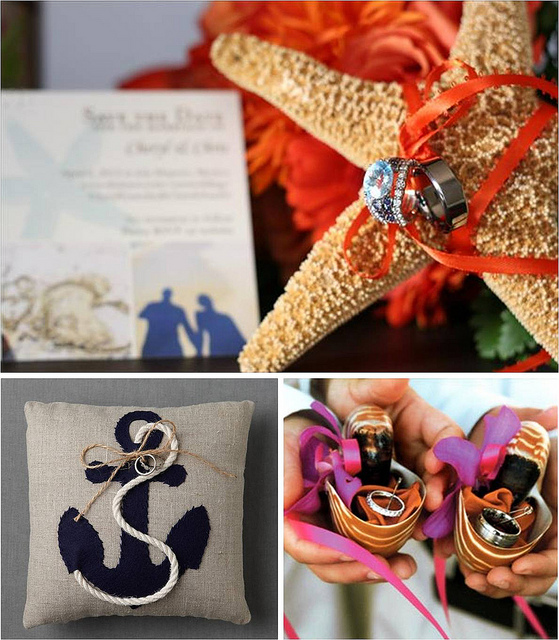 Paged by your beloved ones: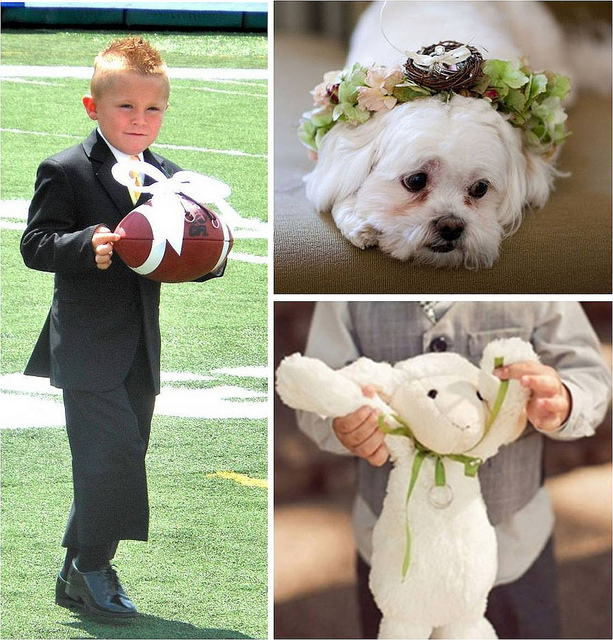 This coffin jewelry box is a little bit over, but I love the idea that true love last to the end!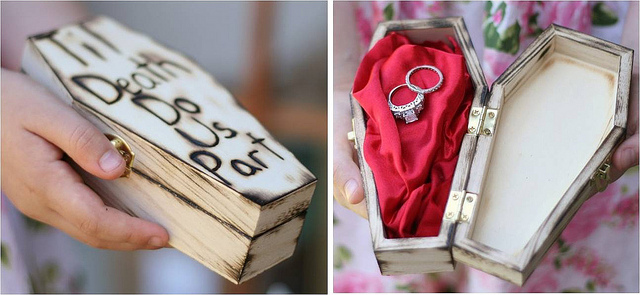 Our Facebook fans really get some special ideas for me. Today we are going to talking about the wedding ring bearer as one of our fans requested (Sorry for being late). A wedding ring bearer pillow is a wedding essential, here are a list of adorable and unique ring bearer pillow collections above for your inspiration, they are really creative and can be made easily with the idea.

You can head over to check out 29 DIY wedding pillow tutorials via the link: