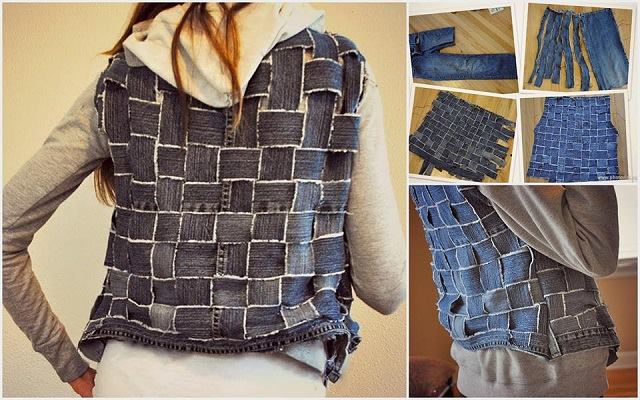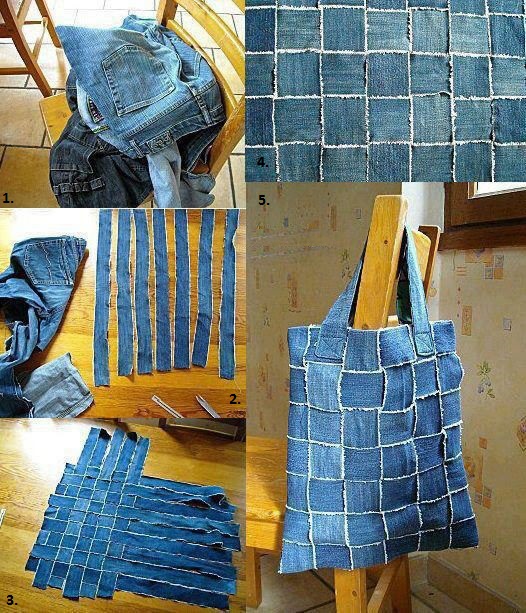 There are many possibilities to transform an old pair of jeans, I have posted several projects on making bags, tops and skirts out of it, you can click the link for more details if you missed them. Today we are going to make a fun textured vest/jacket using denim strips in basket weaving way. Hope you enjoy it.
Materials you may need:
old jeans;
scissors;
needle and thread (sewing machine).
Directions:
Cut several long and even strips from your denim material and attach them together in the basket weaving style. Rip strips leaving an edge intact. Cut extra strips and weave. Cut pattern. Pin all edges and sew all around, and put together. (Image via: Pinterest)
You can check the directions of handbag from all day chic.