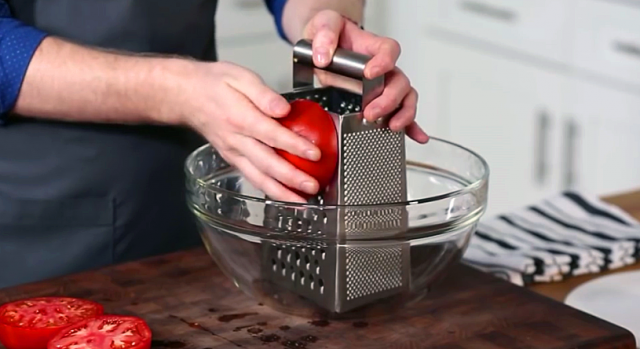 A great tomato sauce will make your pasta more flavored and delicious, yet how do you make your own fresh tomato sauce at home except just buy directly from supermarket (not tasty at all, I have to say)? Most of us spend hours peeling and dicing the tomatoes (I saw my friend blending tomatos after peeling, which is good though), then simmering and stirring tomato sauce at home in the traditional way. Such sauces are fantastic, but what if you could actually skip all of that cooking and achieve a fantastic home-made sauce to pour over your pasta? Sounds Amazing?
Food & Wine's Justin Chapple illustrates how to make a completely fresh tomato sauce that can be ready in minutes which can save you a lot of time and cooking process. All you need are a square grater, some fresh ripe tomatoes, salt, pepper and olive oil.
Let's see how you can make it at home, too for your next pasta serving.