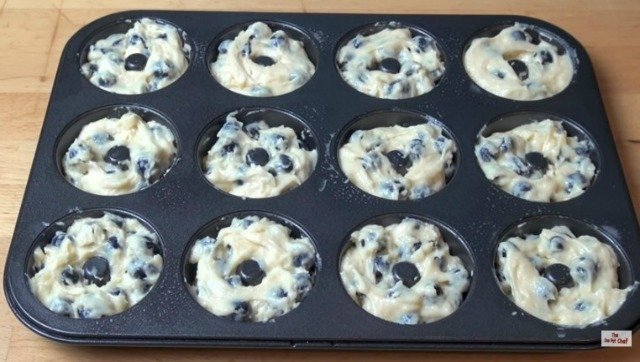 Donuts, together with coffee is q quick breakfast choice for most of us who get up early and rush to office in the morning. Donuts are one of sugary treats for our family, yet most of donuts are deep fried and somewhat too sweet and oily for me.  Instead of using dryer pan and lots of oil, baking donuts in the oven would be a much healthier alternative, which makes making donuts ourselves more feasible at home.
One Pot Chef shows us how to make delicious blueberry donuts in the oven in just minutes. We can change the recipe to your own favorites, too, and topper them with while, or dark chocolate and sprinkles as seen in most donuts shop.
Here's the video… Enjoy!