DIY Personalized Cathedral Window Baby Playmat Tutorial. You're probably on the lookout for cute, memorable baby shower gift ideas, perhaps you'd like to gift something a little different from the usual onesies and burp cloths? And we have to buy and make lots of baby stuffs for them. Quilting is a fulfilling project that gives you an awesome, practical result. Quilts make great gifts for friends and relatives, or even just a present for yourself. This darling cathedral window baby playmat is perfect for Summer! It is constructed using a unique method that requires no basting, no traditional quilting, and no binding.
You may love: Biscuit Quilt Puff Blanket Tutorial + Video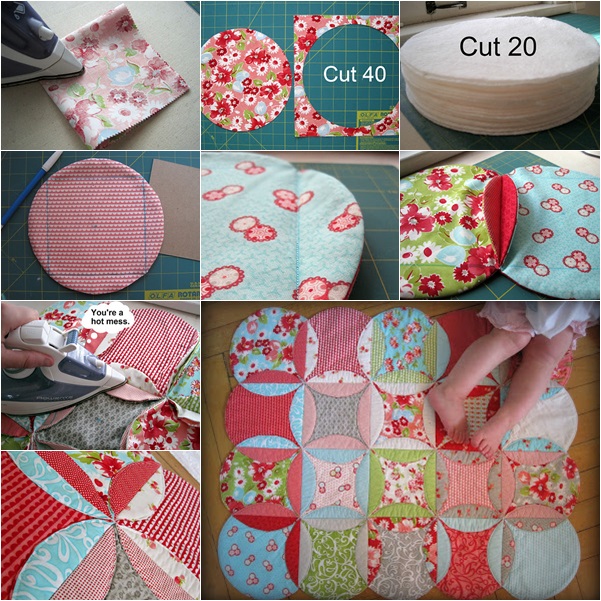 To make this beautiful playmat that has a look of a cathedral window first you have to cut 40 discs of cloth in the prints of your choice. Then cut 20 discs of batting in the same size like that of the fabric discs. Layer two discs of two different fabrics together over a batting disc and sew the edges. Make a small cut in the outer fabric disc and take the disc inside out. You can sew the cut and bring it at the bottom of playmat. Draw squares inside the discs and sew them to each other in the way shown. Make rows of sewn discs and then sew the rows together. Sew over the petal like parts and your baby's playmat is ready.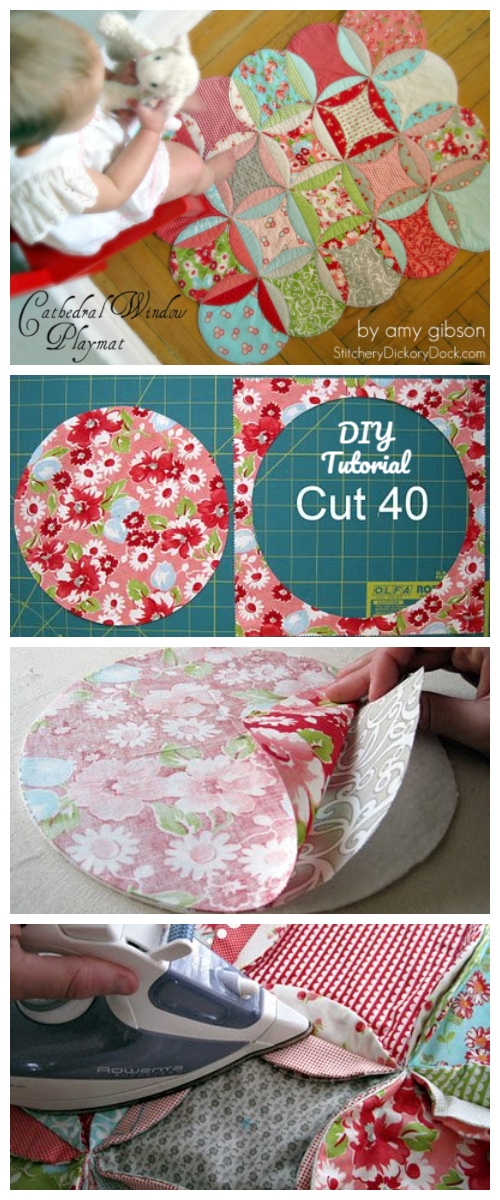 Get the full fun quilting tutorial via the link: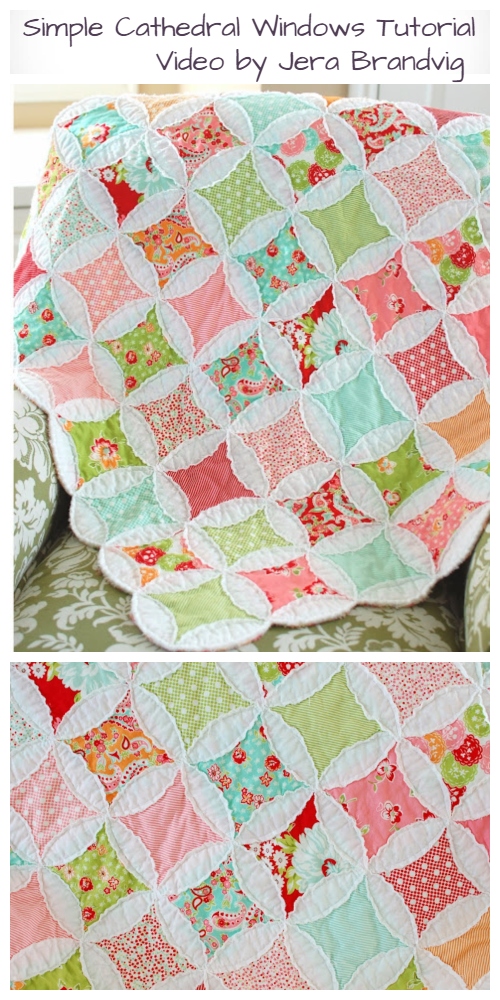 Get the detailed video tutorial from Quilting in the rain: