Many friends moved into new house, and asked how to remove stumps after cutting those trees that has encroached the house roof or base. Here is a handy guide showing how to remove them painlessly that works safe and effectively. And once you get the hang of it, you can clear all odds of your landscaping without breaking your back! You can make beautiful garden with the Tree Stump directly into Planters or turn the cut-down tree logs into DIY Hollowed Tree Planters. Now don't feel stumped trying to figure out how to remove a stump yourself. It would be easier than you have thought of. Here's a guide for chemical stump removal. If you have felled the tree yourself, the task of removing the stump is left up to you—and it can be as difficult as removing the tree itself. You can hire a firm to come in with a large mechanical grinder to churn the stump into sawdust, but this can be expensive. Commercial stump removal can cost as much as $500 for a large stump or one in a tricky location. You could also rent a stump grinder for $100 to $200 per day, but getting this tool on-site and using it safely is no easy feat. But there are several methods—either manual or chemical—that you can use to do this work without contractor costs or large equipment.
You may love: DIY Tree Stump Planters Tutorial – Video Included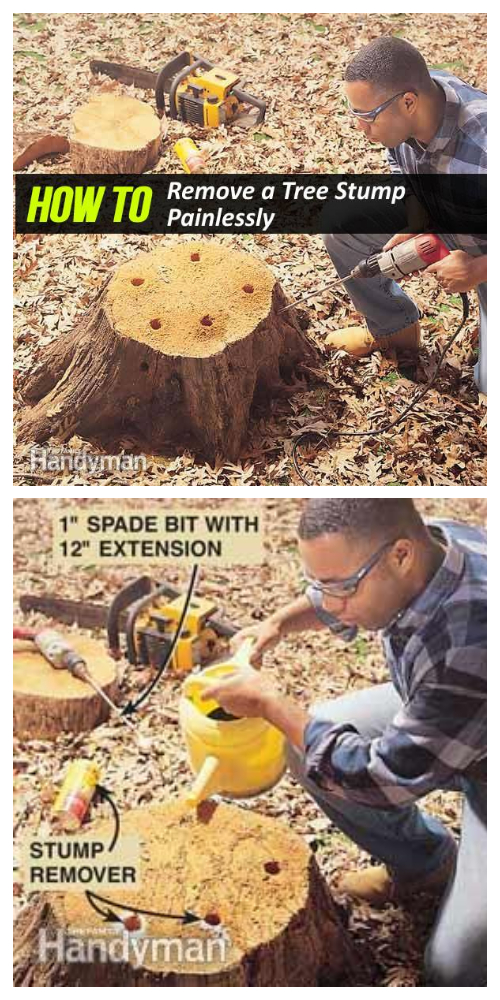 It's best to get the trunk of the stump s low as possible without stump grinding.
Next drill 1 inch holes about 12 inches deep into the stump
Around the out side edge drill holes into the stump at about a 45 degree angle.
Next pour a stump remover chemical made for stump removal into the holes.
As an option to pass on the chemical route you can use something like Epsom Salt on tree stumps.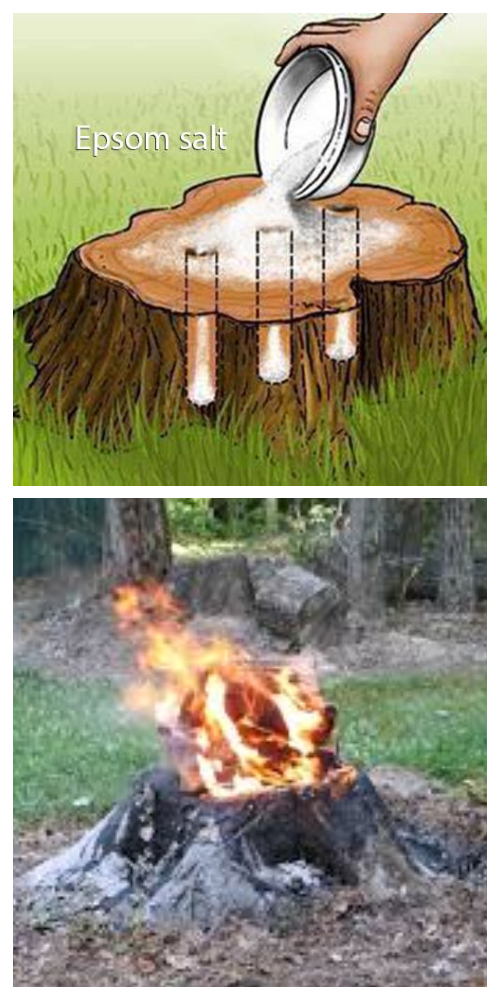 Read more and learn how to via the links below: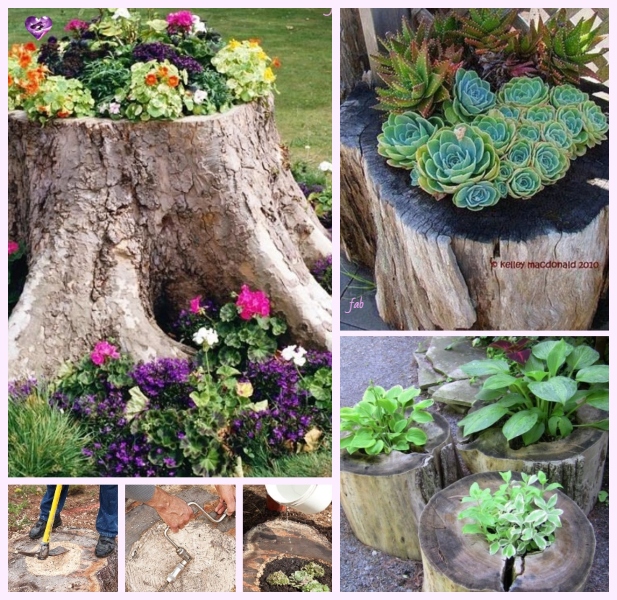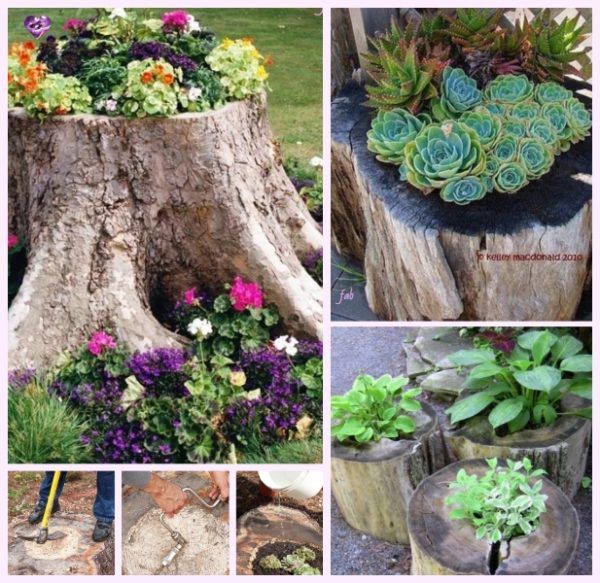 Turn them into planters directly how to: