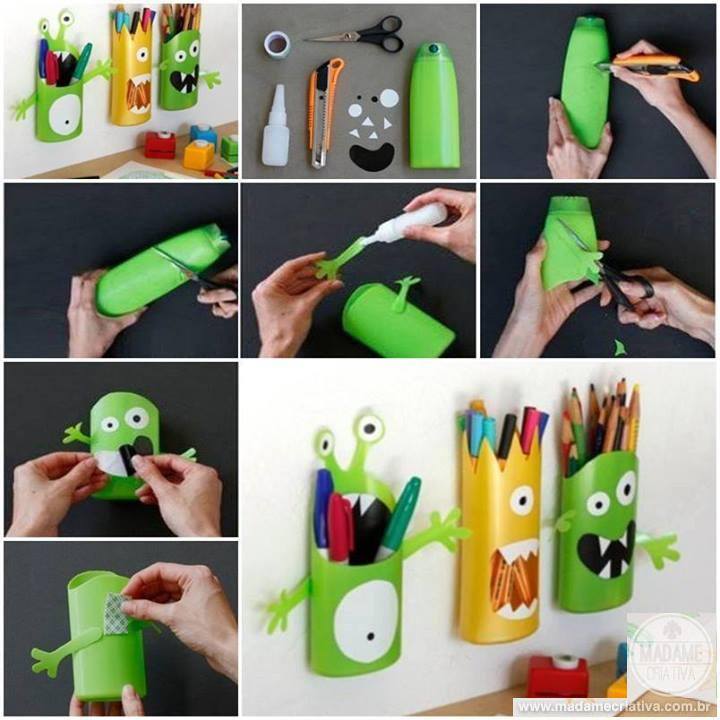 This project is perfect for moms to surprise their kids with some fun yet useful stuff. It will help boost your little ones' organizational skills, too. Recycle these original colored empty shampoo bottles now and turn them into useful things like these pencil holders.
Supplies you may need:
empty shampoo bottles
Double-sided tape for wall mounting
Black and white sticker
stiletto knife
scissors
universal glue
Check out the translated version via the link below!