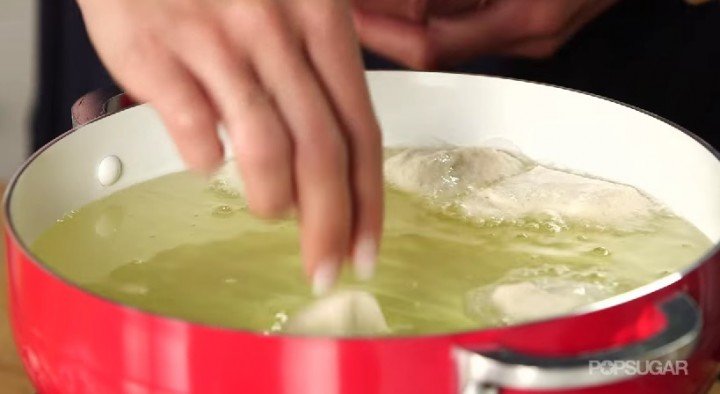 She Drops Biscuit Dough Into Hot Oil. The Reason? I'm Running To The Kitchen!!
Delicious donuts in 3 minutes, it's possible! Fire up the deep fryer because we've got a sweet hack to making mouthwatering doughnut bites in just 3-minutes. Donuts are easily one of the delicious treats especially when they are fresh out of the oven, warm, and toasty in your hand.
Now you don't have to buy donuts anymore, in the below video by POPSUGAR Food, you'll see just how you can make your very own doughnut bites at home in less time than it takes to warm up the car to actually go to the doughnut shop.
All you need is a can of store-bought biscuit dough, oil for frying, and a 1/4-cup of sugar. And you can add a bunch of additional toppings if you'd like. Crack open that can of biscuit dough and cut each biscuit into four equal sections. Then, all you have to do is each portion of the biscuit dough into the hot oil and fry them for about three minutes. You can do this in a large pot on the stove or in a deep fryer, but there's more explicit directions on the video's description if you need them.
After they've fried for three minutes and turned golden brown, take them out and them on some paper towels to drain the oil. Then, you just them into a mixing bowl, add your sugar, and roll them around until they're coated.
Believe it or not!! Just watch: