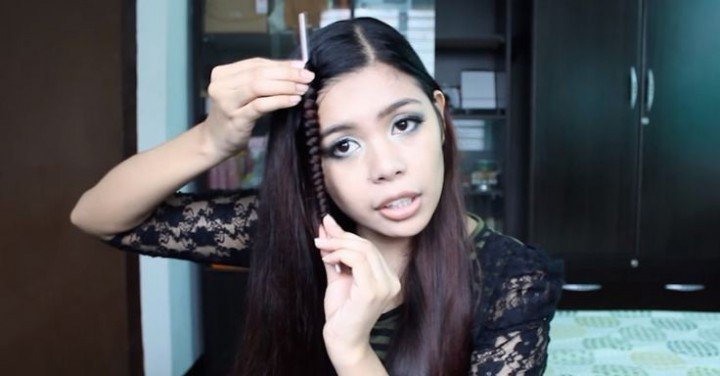 Are you crave for curly hair sometimes? If you don't want to have perm rods and treat the damaged hair after that, while enjoying the curly hair from time to time, there is an easy way to curl your hair with drinking straws or straw set to get gorgeous bouncy hair. Drinking straws are cheaper alternative than the other rollers! This hairstyle can look fabulously and you can do it on wet or dry hair it is up to you. You can buy different drinking straws of different diameters to get tiny or big waves. You may also need bobby pins or another type of spray if you want to last it long. If you want to ensure that the curls last, you can always use a little gel or some light hold creams but honestly the curls hold up really well because they are so tight from the straws. If you have fine hair use less holding products, so that your curls can remain light, fluffy and not weighed down. Tight curls aren't as easy as loose, flowing ones, but this neat method, utilizing cheap, readily available drinking straws, is about as effortless as it gets.
Beauty vlogger Klover shared with us the tutorial to achieve bouncy curls at home, and with virtually no heating tools. All you need are bobby pins, ordinary drinking straws, and some time before going to bed.
Check out the video below to see how this stunning look can be achieved!