It's Halloween season and the Holidays are driving near, are you trying to make you look the best at every angle for the party season?! We have the exercises to lift the flappy arms, and now exercises to get rid of chin fat. Double chin is one of the part that we are facing which shows unsightly wrinkles or sagging skin, if you don't want to hide them by wearing a high-neck top or scarf and tilting our heads just right when our photo is taken, then check out this video. It covers a range of easy to do exercises that help tone our jawline and aim to reduce the appearance of a double chin. Stick to doing them daily for at least two weeks and you should see results. There are additional benefits that may be gained from these exercises, they include having an increased range of motion in your neck and overall reduced stiffness. Plus, you may even tone your face and chin so well that you get a natural face lift without spending any money!
Image: Sun Gazing
Aging, overweight are not the only factors for double chin, there is another cause – "tech neck"  described by Doctors and dermatologists, which attribute the constant action of looking down at cell phone and computer screens for causing sagging skin and wrinkles in younger generations of users. Now even healthy, young adults are starting to develop unsightly sagging skin around their neck areas. So try to life up your neck after using these device for a while.
You may use neck firming or tightening products, too. But try to use with this exercise. This video is really good guide to exercise and tighten up our neck and chin, and can help make face look smaller, and reduce the stiffness of neck, too.
We are trying all efforts to make ourselves fit and fab, so don't miss out the exercises to get rid of bat wings or just tone up our arms to make it sexier in dresses.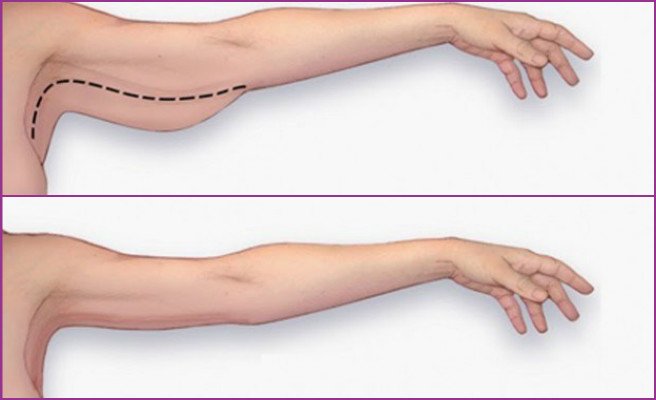 Best Workouts to Get Rid Of Your Bat Wings