Improper posture or long-time sitting in front of computer, overloading etc may cause neck and back pain.  Do you feel the sore and stiff neck and shoulder almost killing you sometimes, especially after long-time office work, staying in front of your computers? You can try the ways 
to Easily Treat Stiff Neck Pain Or Shoulder Pain.
 But if you are senior or feel like if you want something easy to do in office, here are five moves to help prevent and combat suffering that pain. I personally suffer from chronic neck and back pain and find these exercises helpful.  And, they don't require any special equipment and can be performed just about anywhere.  The particular stretch that I find helps my neck the most is the one pictured above: the neck extension.  And the back bend is a lifesaver on those days when my back is really acting up. Let's see the stretching moves with detailed explanation by you beauty.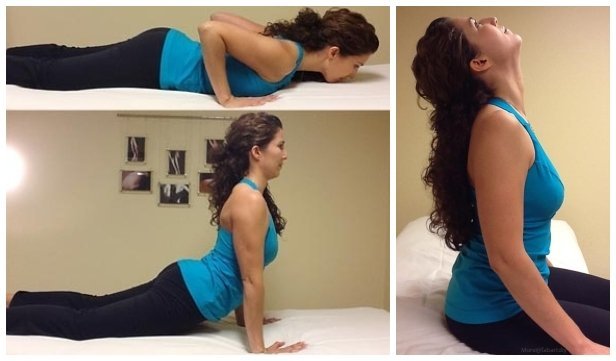 Learn these easy moves via the link below: