Do you ever think of making full use of tension rods more than hanging your curtains? if not, you will get amazed and want to try organize your home with these versatile tension rods usage. Here are 12 awesome ways to transform your home with a tension rod, check out the list below and see if any of these ideas can help keep your home organized even further. These light weight tension rods wound cost you much, comes in different colors, shapes, and sizes and can be easily personalized by painting or cutting too. Just go dig out the proper one that can meet your exact needs of a comer in your room.
Organize Your Shoes
Shoes can occupy a lot of space in your room or closets, especially for ladies, now you can save your limited space and display them up as art with tension rods along the wall or inside the closets.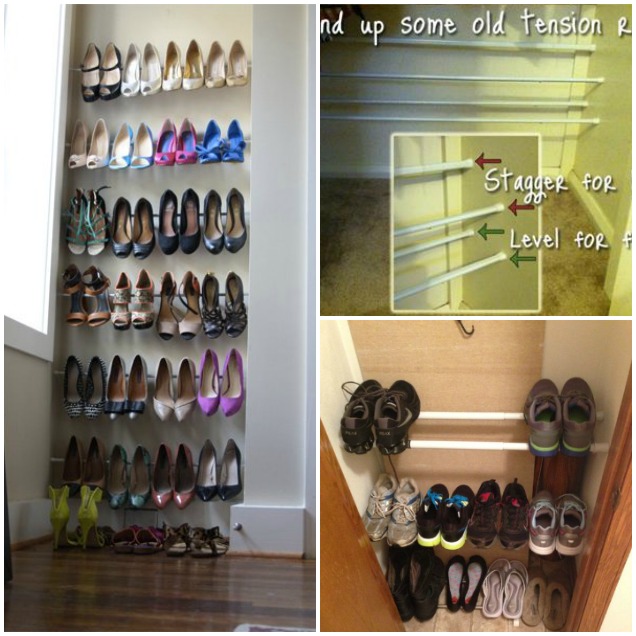 Image: A Loyal Love
2. Hang Cooking Pot 
Hang all your small cooking pots with a thin tension rods as rail and small metal hooks, keep your cabinet or under sink in order and make it easy to fetch.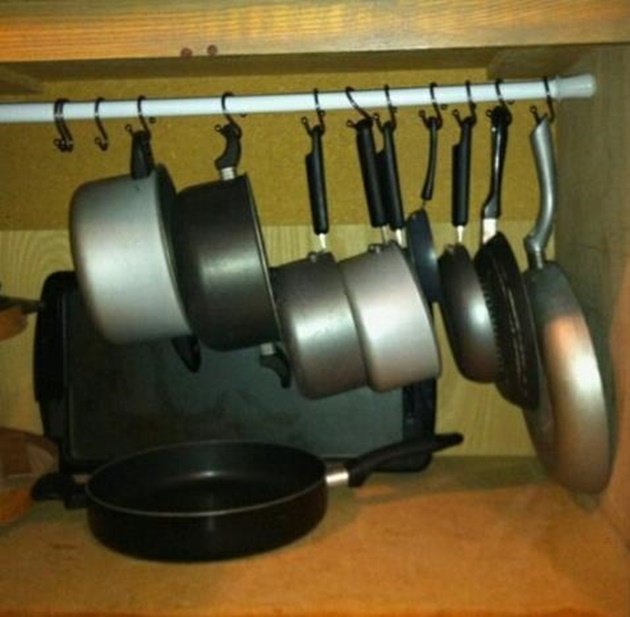 3. Tent Reading Nook
Make a super cozy fort corner or reading area in your kids' rooms to make them snuggle in. You only need a short tension rod or two, a piece of fabric cloth or curtain and you can finish it in less than an hour!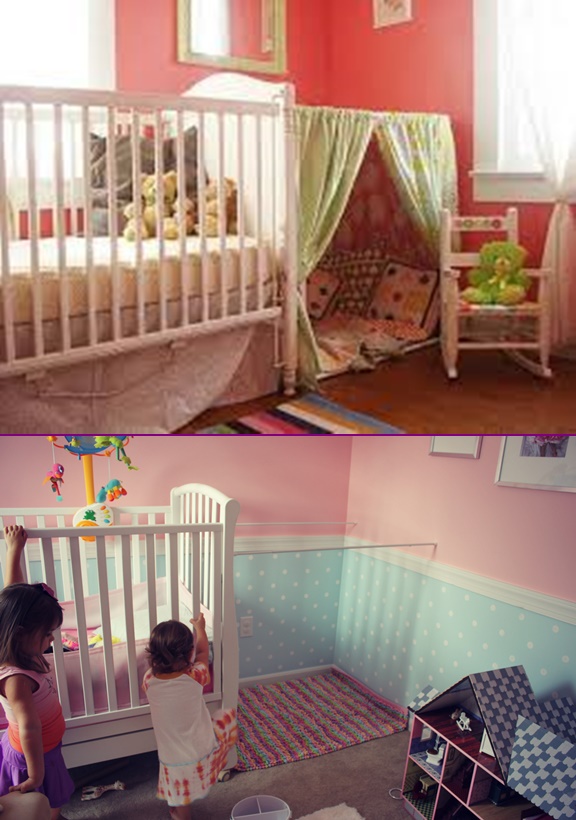 4. Organize Cleaning Supply 
Jen from A Thousand Words  added another layer of storage under sink and hang all the your spray bottles neatly in a line. Keep the whole cabinet tidy and clean inside, easy to find and mess-free for your cleaning routine.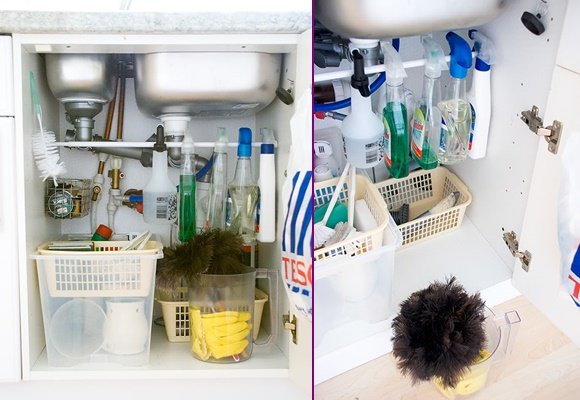 5. Simple Play Room
Just like the reading nook mounted to wall, you can simply attach a tension rod in between two shelves or bookcases in kids play room or reading room for a fun corner they can enjoy.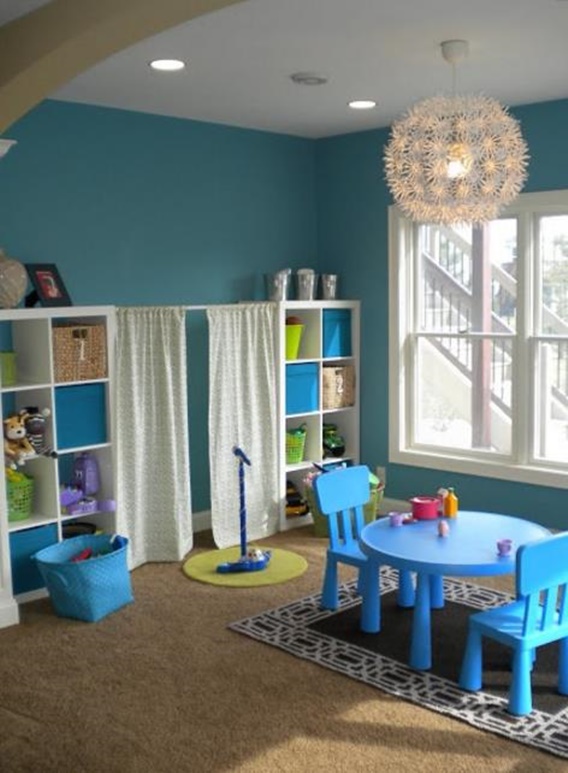 6. Organize Pantry Shelf
Those heavy and large cutting boards or cooking sheets will take up a lot of space in a cabinet, and easy to get tilt over when you pull out any one of them. Try standing them on their sides, and using smaller tension rods to keep them upright. You can use thick wire as alternative to save more space with this idea, too.