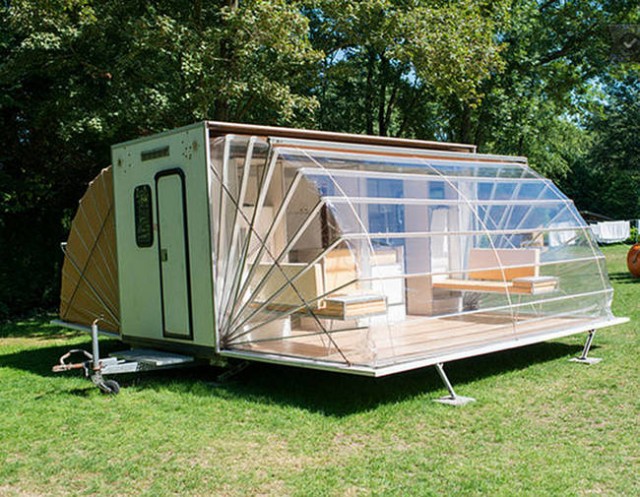 I would perfer to call it a Transformable Mobile House instead of camper or camping trailer when I see this, and was so amazed with awe!! My family go camping only once or twice a year, but we do travel nearby often, if we have a 'house' like this, we won't have any headache finding the hotel in the peak season.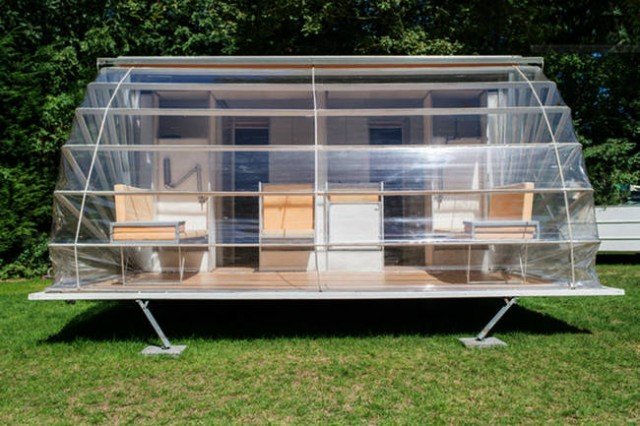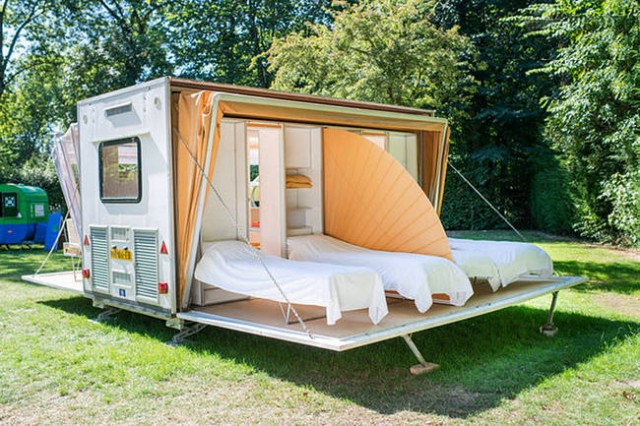 The Markies camper really is a game changer and the perfect home away from home! How amazing! modern camper trailer that inventively employs two types of the folding principle in order to increase the initial 2.00m by 4.50m interior space threefold when it is parked in a desired location. The rigid sidewalls open up on both sides to make floors, while two accordion-like awnings, one transparent and one opaque, deploy from the main part of the trailer to cover the newly formed living and sleeping areas respectively. The trailer is equipped with the necessary domestic infrastructure that includes a stove, a refrigerator, a shower/toilet, storage space and four beds. Moreover, furniture parts, like chairs and tables, fold down from the main compartment in the two emerging rooms.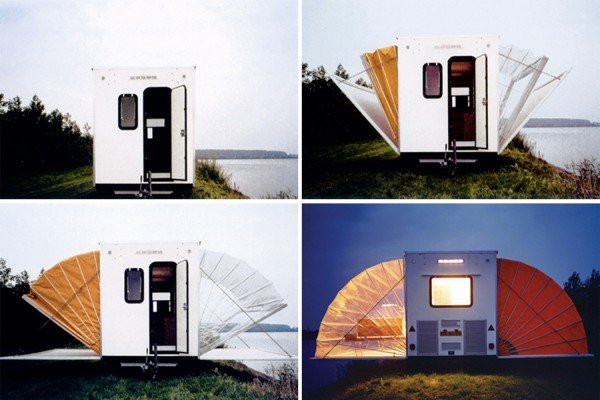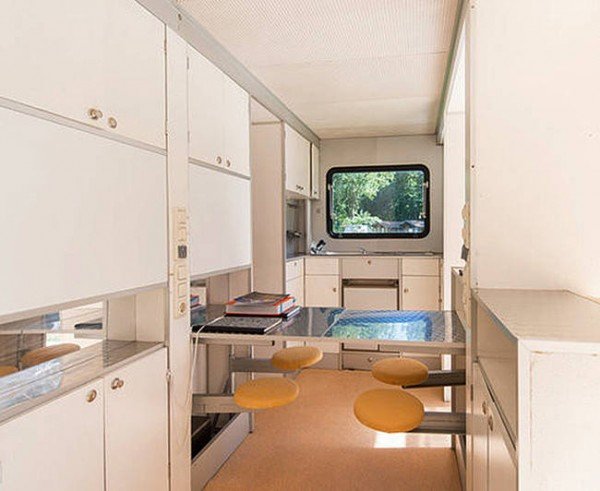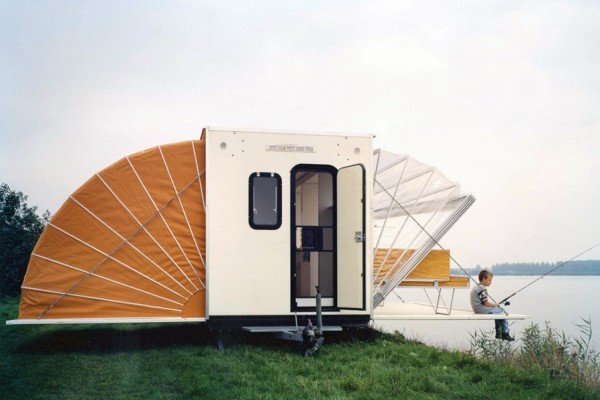 What a luxurious camping experience! No wonder the project was awarded the Public Prize at the prestigious Rotterdam Design Prize in 1996.  Needing some help camping? Here are some tips from Trail Sherpa to make the experience better.
Go here to see the complete floor plan and more photos…