6. Pour your jello through a bunch of drinking straw to make these sweet scary worms.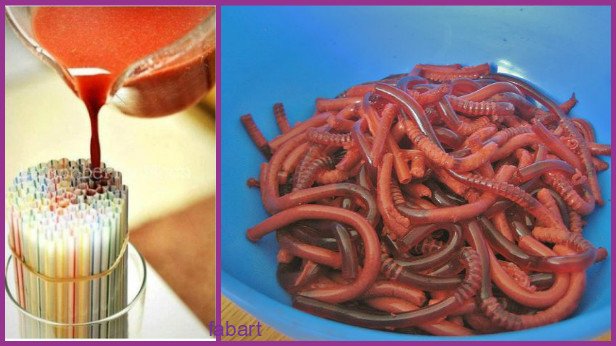 7. Stuff cones with surprise to make witch hat, ice cream can be another choice.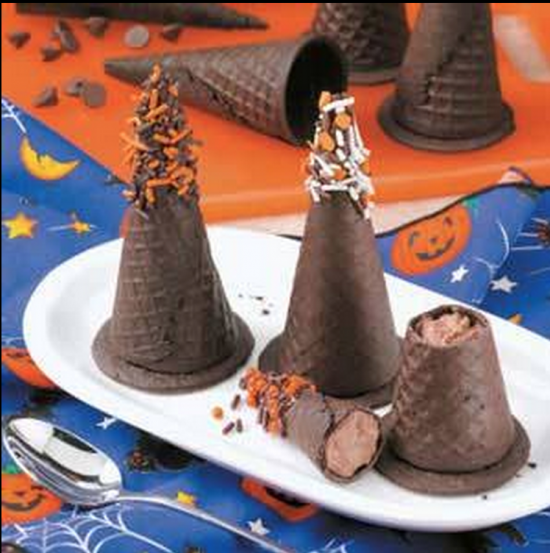 8. Play with your chocolate sticks.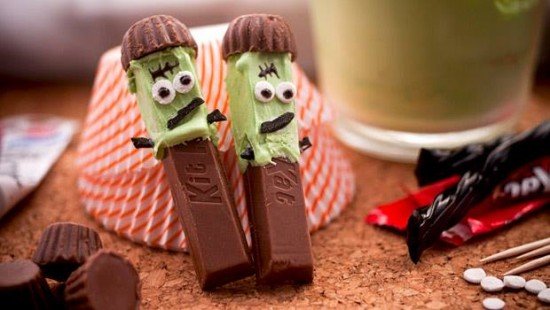 9. Pumpkins, Ghost, Rips, Spiders, make all of them with treats inside with these pumpkin pinita cookies.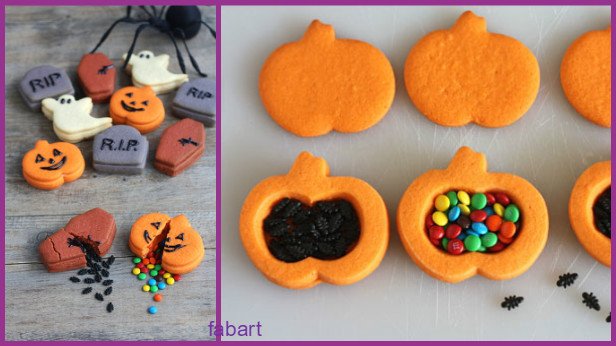 10. Dip Peanut cookies into choc melts, add MM and sugar eyes to make your everyday cookie party themed.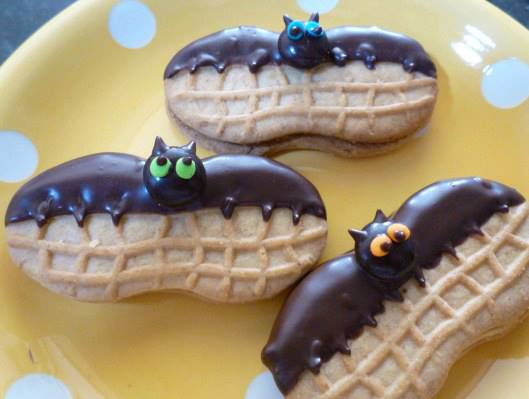 11. Make your cookies a combination of Halloween colors by twist and roll different cookie dough together and cut, bake.