Hang your keys so they don't get lost: via Simply Back To Basics By Linda Groat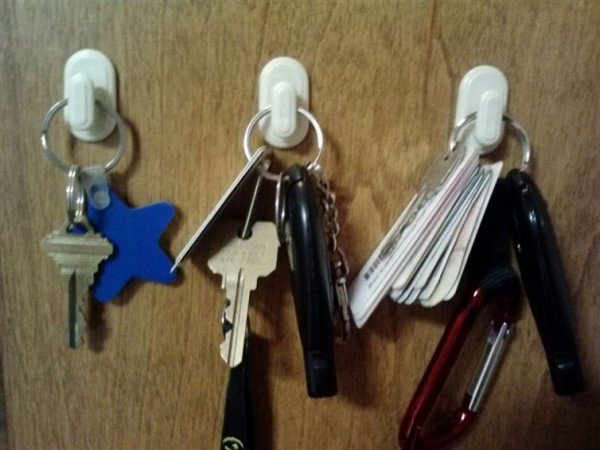 Tidy up messy cords by gathering them together like this via Wonderful Engineering: This way, your cords stay de-tangled and you know where to find them.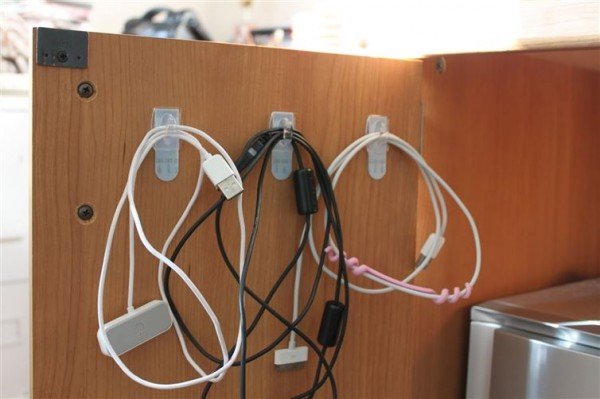 Keep garbage bags in place: via lifehacker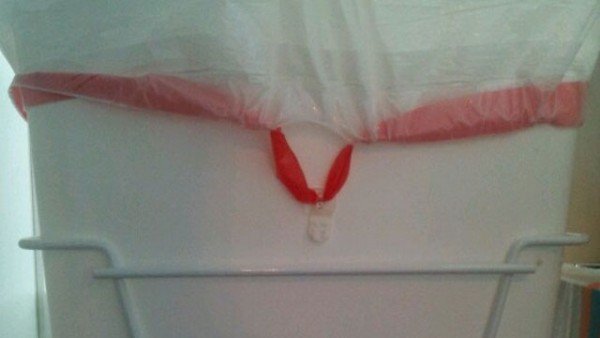 Hang Curtain Rods in a dorm or apartment: Most apartments or dorms don't allow you to drill into walls, so adhesive hooks are the perfect solution.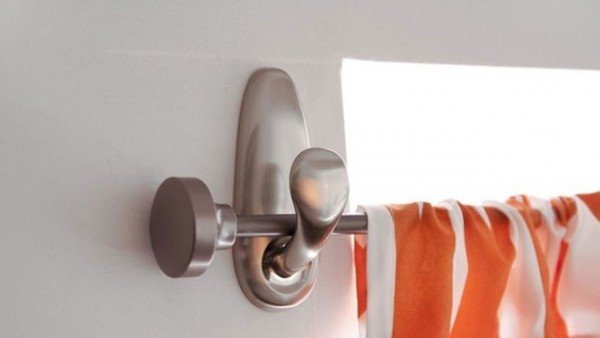 Mount a Router to the Wall: lifehacker reader Guy mounted his router to the wall with a couple of 3M Command hooks and as a result has much better Wi-Fi reception in his house.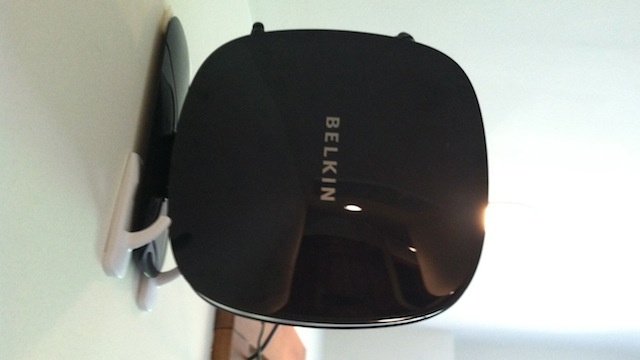 Hide pesky cords and cables via hi sugarplum: Strategically place your hooks on the legs of coffee tables or side tables to discreetly hide cords from lamps, computers, and anything you need to plug in.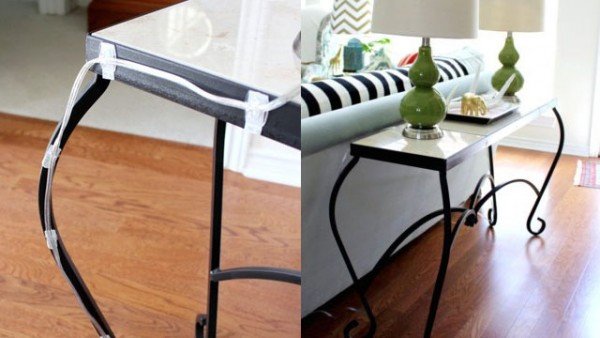 Display your jewelry on your walls via Command: Use small wire hooks to show off  your colorful jewelry and functionally decorate your walls.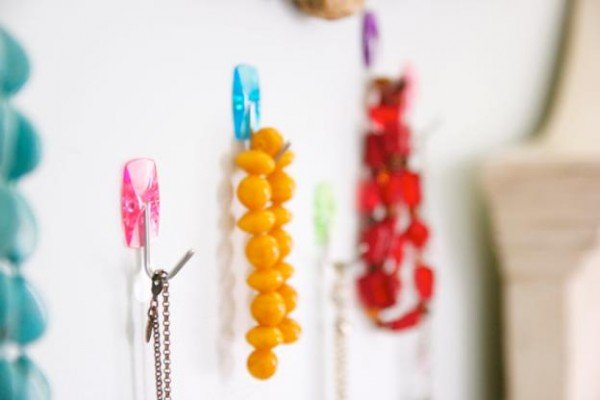 Hold Glasses and Sunglasses: Professional organizer Andi Willis posted these tips to hold eyeglasses on your bedside table. If you have a bunch of sunglasses or glasses, you could also hang them on string stretched across two hooks.