Command hooks are awesome. You can stick them anywhere and easily remove them without damaging the wall or having to break out the drill. These cheap-looking plastic hooks may not look like anything special, but they are one of your best friend for home organization. Get inspired with these 20+ brilliant ways to use command hooks in order to make your days more organized!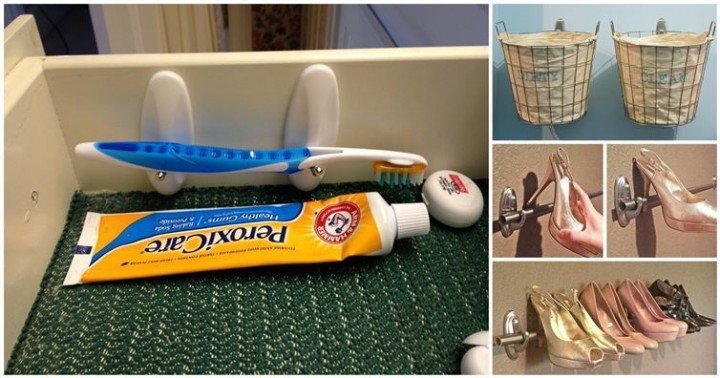 Now your toothbrush doesn't have to lay at the bottom of the drawer: via Pinterest/Misty Arrowood.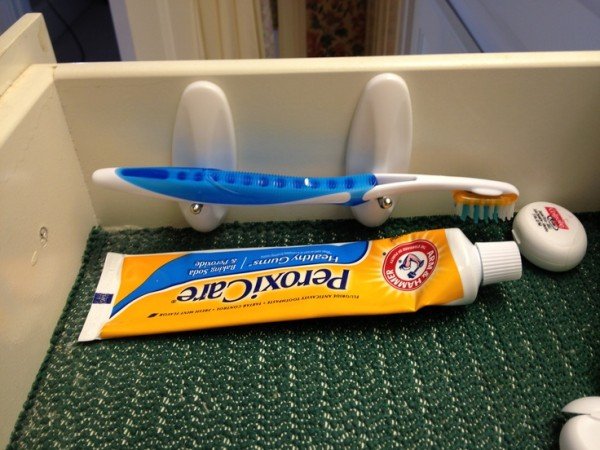 Organize Pot Lids: a smart, space-saving idea for storing pot lids via life hacker.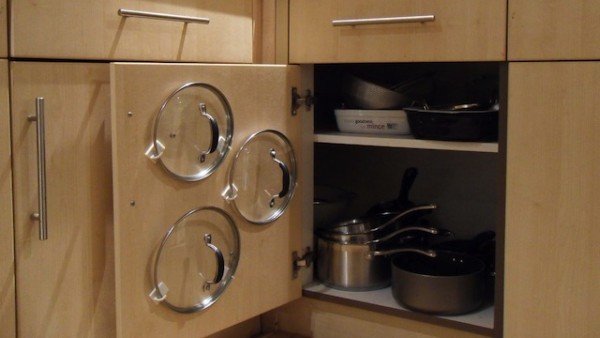 Foil and Plastic Wrap holder: Blogger Anna Moseley uses a different brand of self-adhesive hooks, but you get the idea.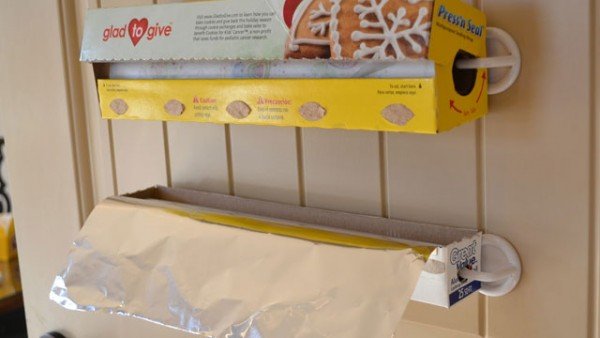 Organize your laundry room by hanging up laundry hampers via Teal And Lime .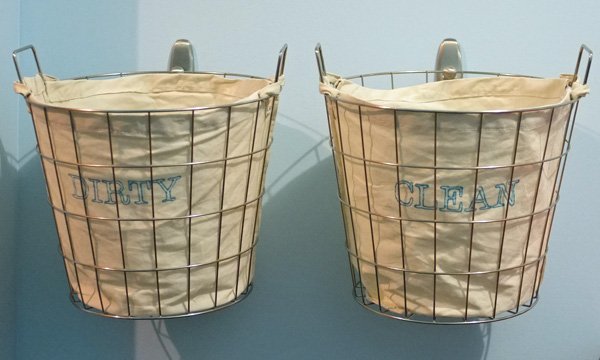 Set up a mini TV station with your iPad via reddit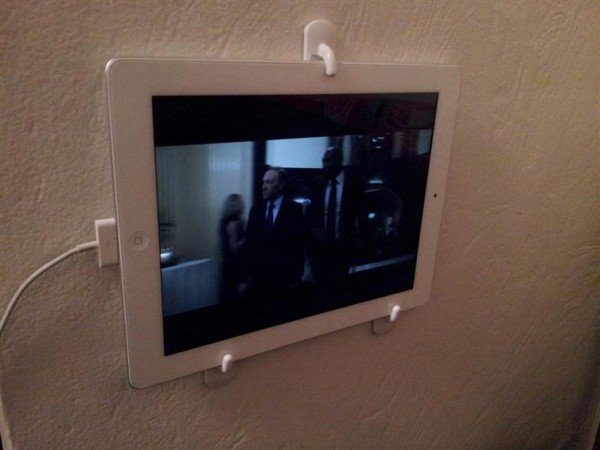 Hang a Wreath: If you don't want to screw hole on door, stick a hook upside down on the back of a door for a simple way to hang a wreath on the other side, Jeralyn writes at the Lemonade blog.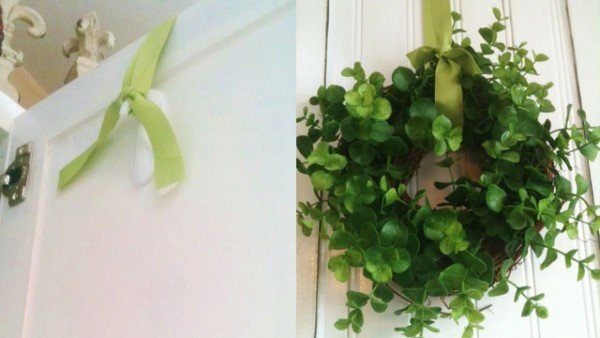 Make more room in your drawers by hanging your small kitchen utensils, pots, and pans on the door: via Family Handy Man