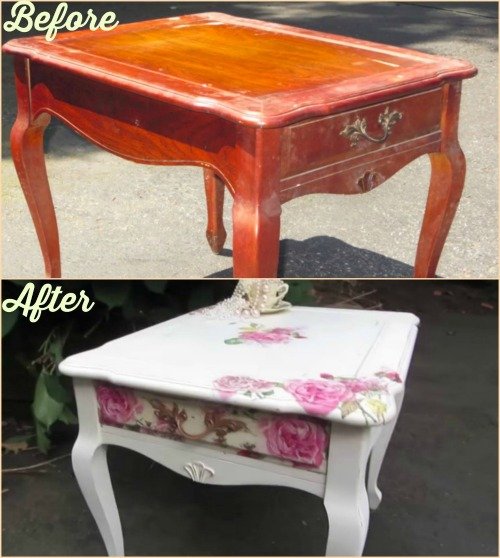 Learn how to quickly and easily transform a table-top using mod podge or glue and photos/pages from an old book to spruce up the design of your interior space. There is always change on the taste or home style , and you would like to refresh your home by finding proper furniture matching your house. Now you can make your old furniture a makeover with decoupage. You can paint your table any color and then basically glue cut-outs of beautiful napkins on so that it actually looks as if the design has been hand-painted on. It's a fantastic little cheat!
Check out the video of How to Decoupage Furniture with Napkins by Patio Elf:

Supplies you need:
Varnish (matte or gloss – depends on what look you're going for)
Decoupage glue
Decoupage scissors or fine artist brush and a cup of water
Paint
Roller
Sponge brushes
Spray paint
Plastic wrap
Coarse grit nail files
Decorative napkins
Here are more decoupaged furniture DIY Tutorials: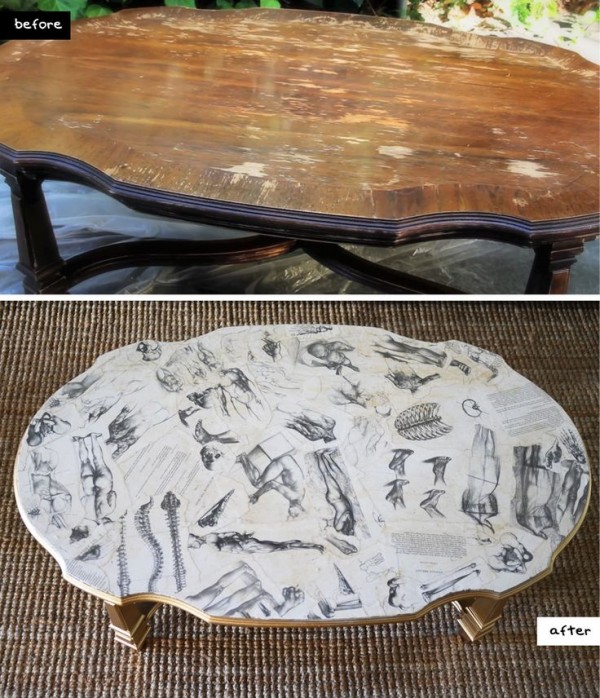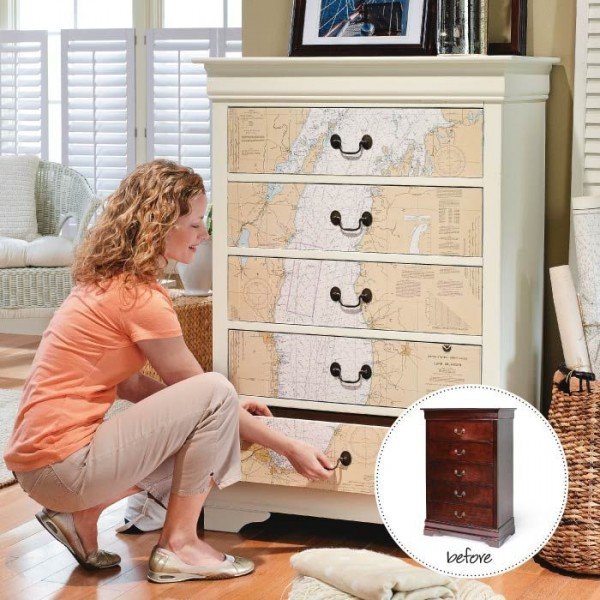 Adhering a nautical chart to the drawer fronts. This makeover is easy to do with almost any type of printed paper/wallpaper.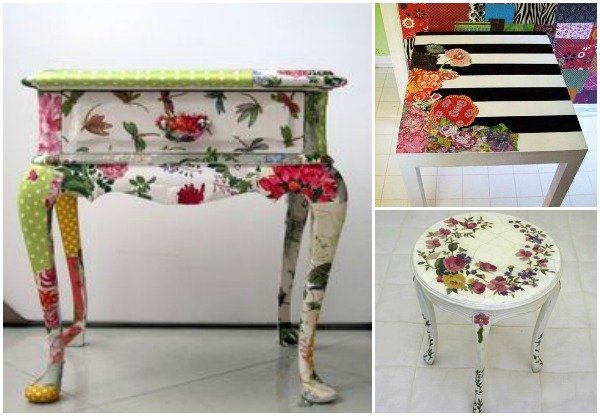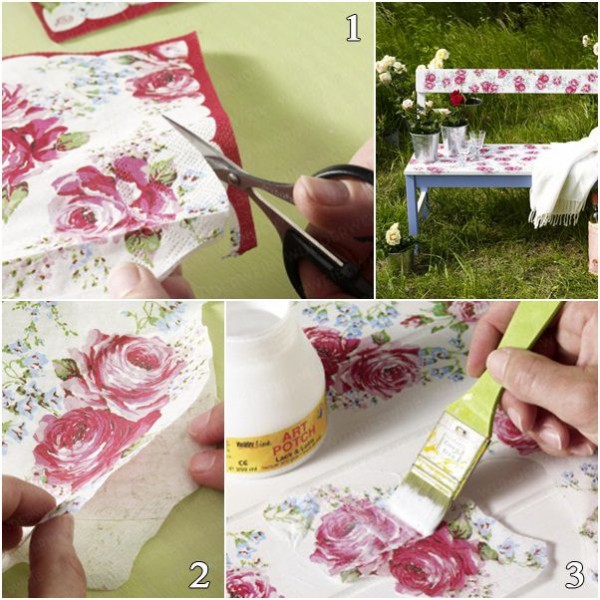 How about lace painting for furniture makeover: