There are many different types of lighting and they are all unique out of lamps, pendants, chandeliers and all sorts of fixtures, finding the one that bests suits your needs and preferences is an almost impossible task. The DIY Dreamy LED Cloud Lights is perfect choice for little girl. And outdoor can be such a cute, cozy, and inviting place in the Summer night. You DIY Lovers may have spent every weekend on building your own patio furniture, planting flowers and arranging the landscape, and trying every bit to make your backyard the most beautiful and hospitable place for the whole family and friends for fun there. It will be awesome to add some lights for a warmer night. Mood lighting can help any situation! Here is a roundup of lighting ideas for a perfect night indulge. There are so many options on the market. However, creating your own DIY Candle Holders is a possibility and there are lots of great models for you to keep in mind. That being said, here you have a list with some of the most interesting DIY Candle Holders that you can create on your own.
You may love: 20+ Brilliant DIY Lighting Ideas To Light Up Your Home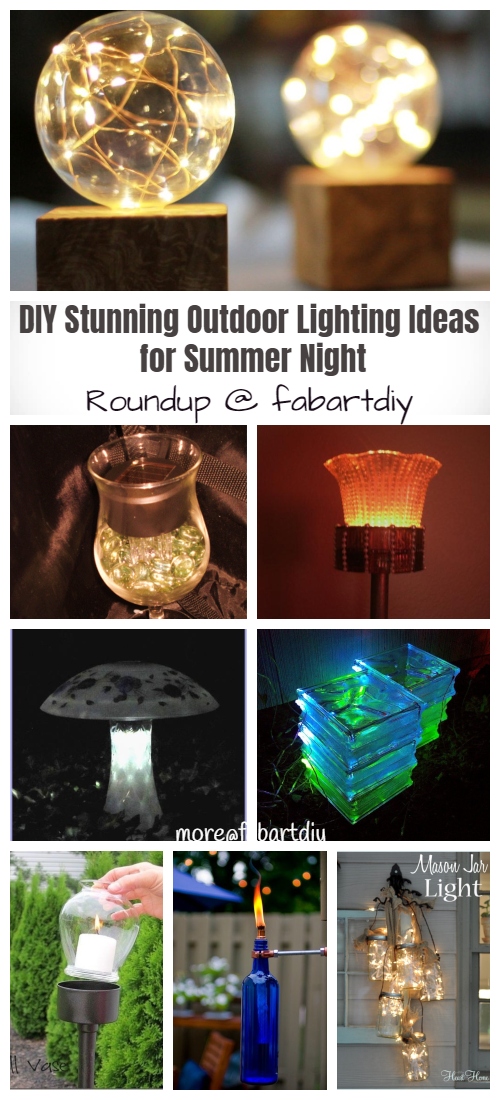 1&2: Make a practical, inexpensive, and pretty DIY home decorating crafts and ideas. Many of the do-it-yourself projects include salvaged, green, or recycled materials.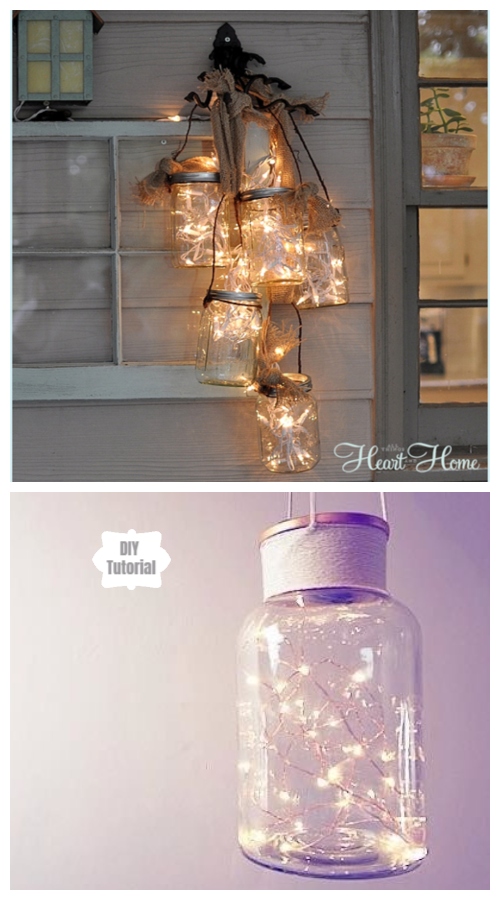 3+4. Outdoor Glass Hanging Lights: This glass globe is fragile and elegant, and so is the light that shines from within. In contrast, the globe is hung from chains, which ensure it is secure while also giving the piece an edge.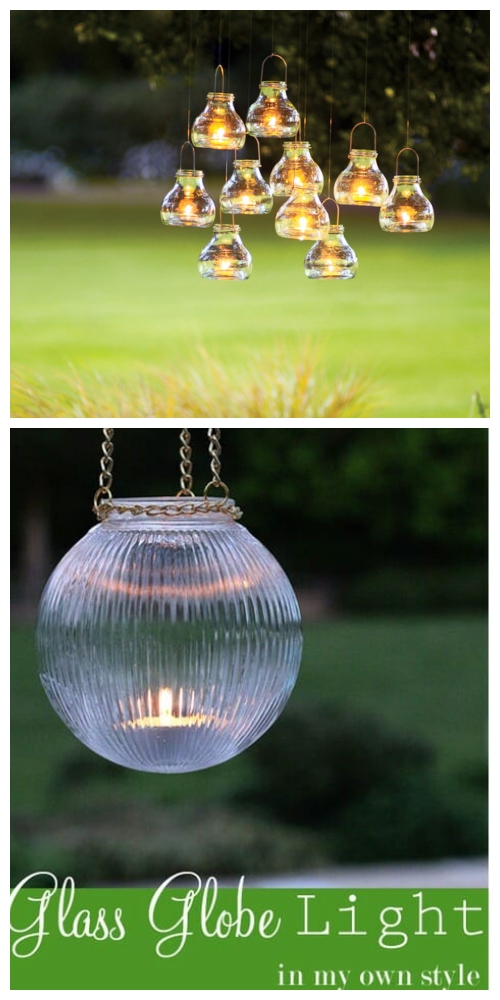 5. DIY Frosted Solar Mushroom: Mushrooms are beautiful. They have a very attractive shape. They are even more beautiful when you use them to decorate your house. For example, the mushroom in the picture is made from a frosted lampshade and it's pretty easy to put together. All you need is a solar light kit for this one, which is available at the dollar store for a couple of dollars. A perfect DIY solar light idea to light up your garden at night.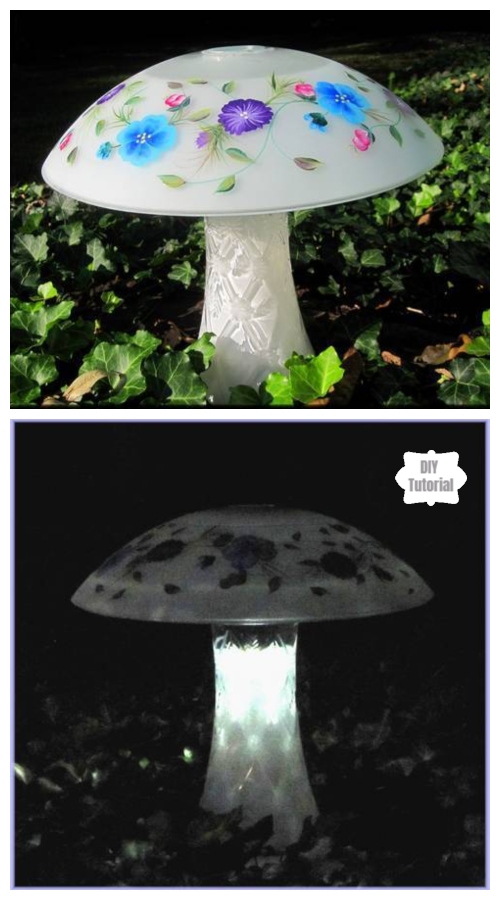 6. Glass Bricks Make Lighted Paving Stones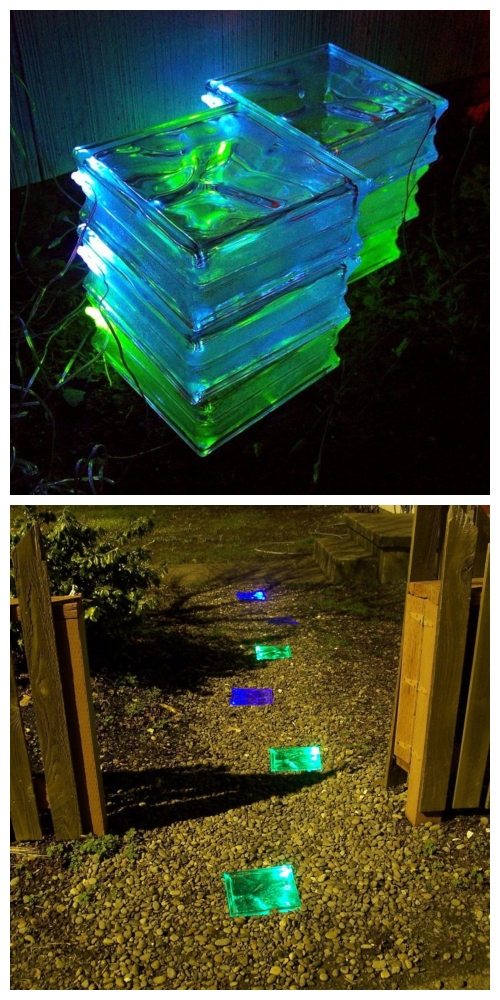 7+8: Tin Can Solar Lantern with a Solar Light: This is an absolutely creative, cheap and enchanting DIY outdoor lighting idea. These tin cans are quite cute because they are colorful and different. They have been painted and had drills made in different shapes to feed the lights through, effectively creating a lantern. All it takes from you is that you fill a tin can with water, freeze it, and punch a design using a hammer and nail. After the ice melts, paint the can's exterior with any color you like.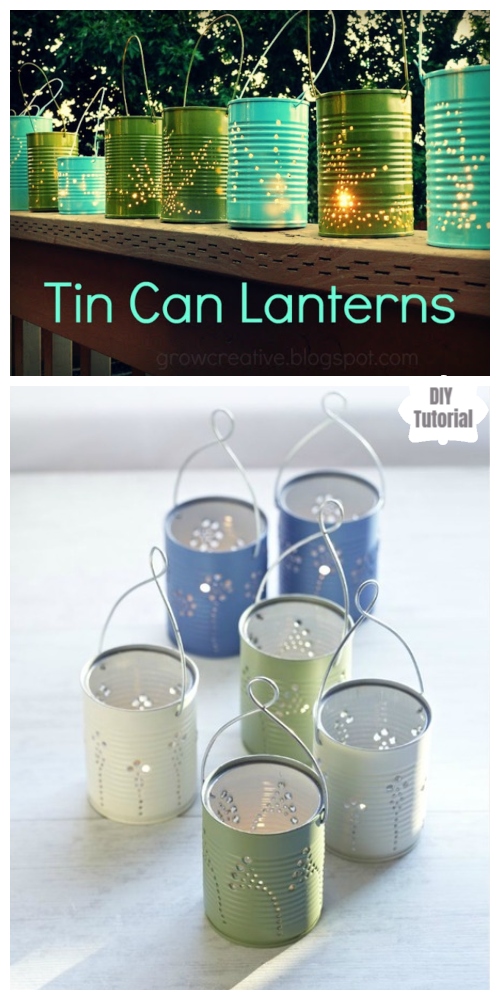 9. Rope Light along the pathway: A rope light would be perfect for illuminating the walkways in your garden.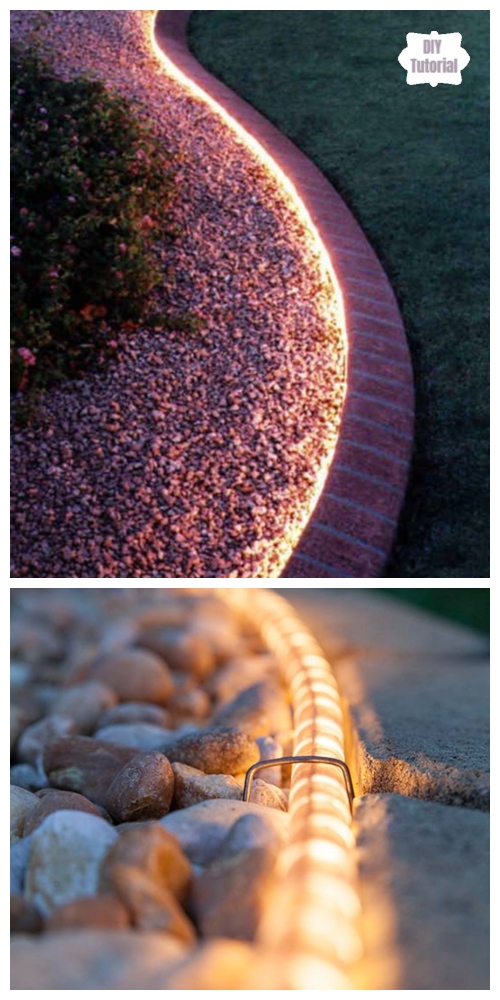 10+11: Outdoor Tuna Can Lantern