20. DIY A Fire Pit BBQ Out of Car Wheels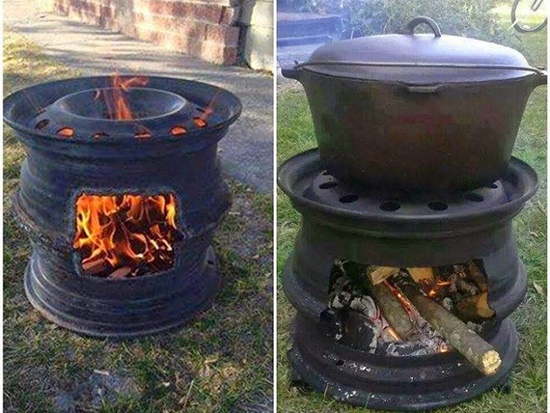 Tutorial:
Youtube – DIY Car Rim BBQ
21. Square Fire Pit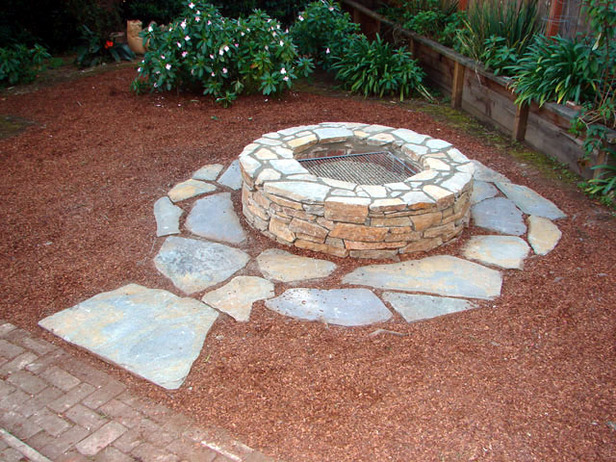 An outdoor fire pit and grill with a flagstone seating area. (Tutorial: DIY Network)
22. Fire Pit with Fireplace Glass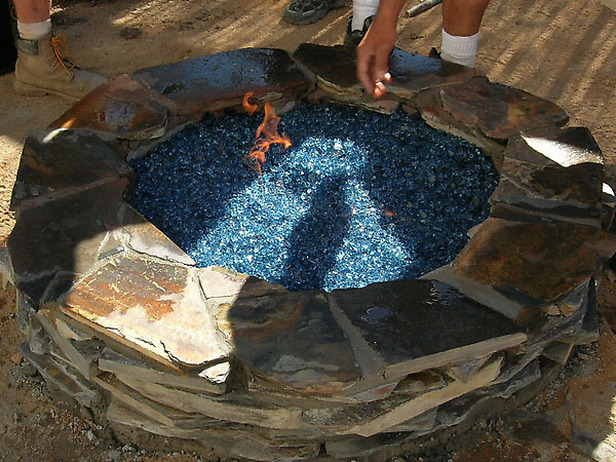 This Ultimate fire pit project was raised up by stacking a black slate and fill it with color in the form of fireplace glass to really make it pop in the landscape. (Tutorial: DIY Network)
23. In ground Stone Walled Fire Pit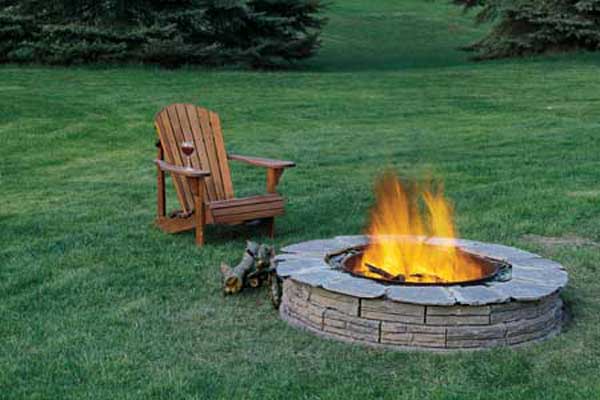 Tutorial: This Old House
24. Fire Pit with Barbecue Grill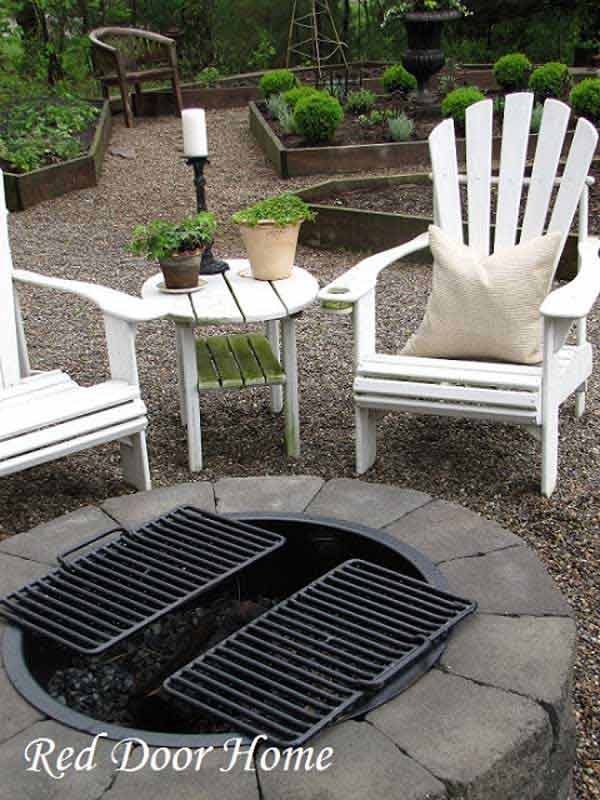 Tutorial:  reddoorhome.blogspot.com
25. Brick Paver Fire Pit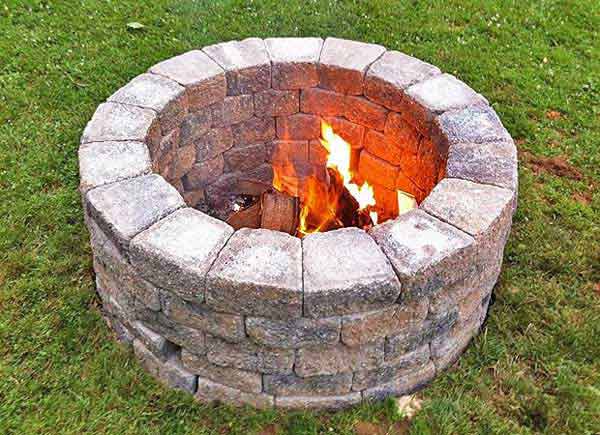 Tutorial:  bridgman.co.uk
26. Simple Brick Fire Pit and Grill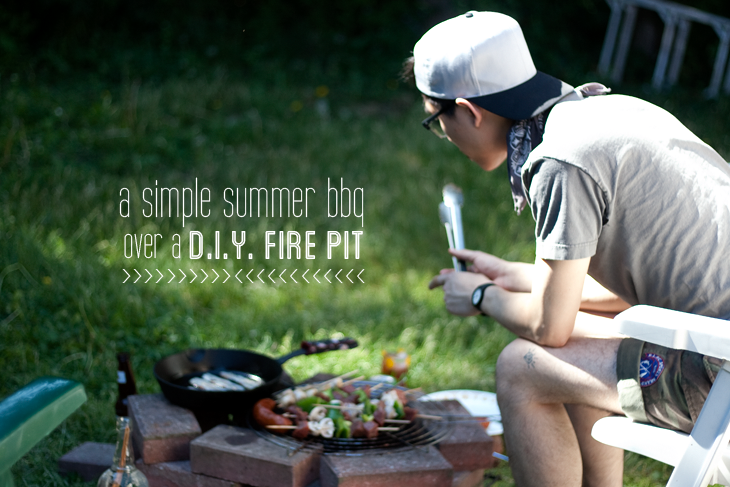 Source: babyhedgehogs.wordpress
27. DIY Burning Bowl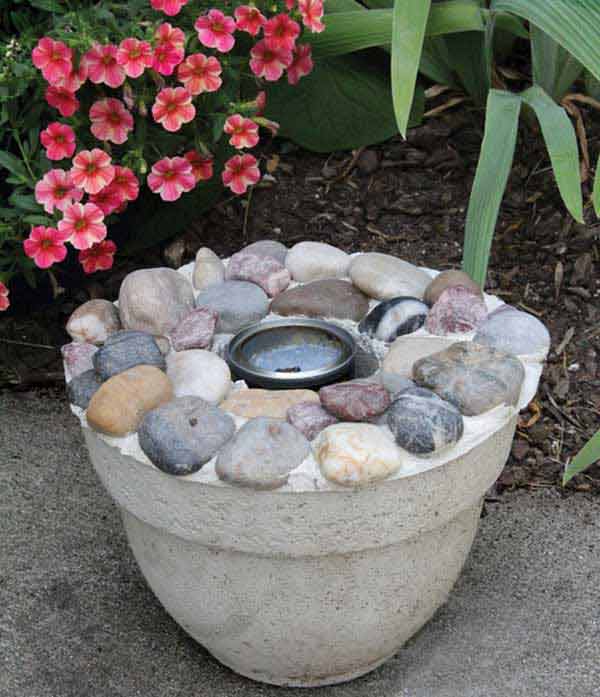 Tutorial:  evansvilleliving.com
28. Fire Pit Redux – Steel Fire Pit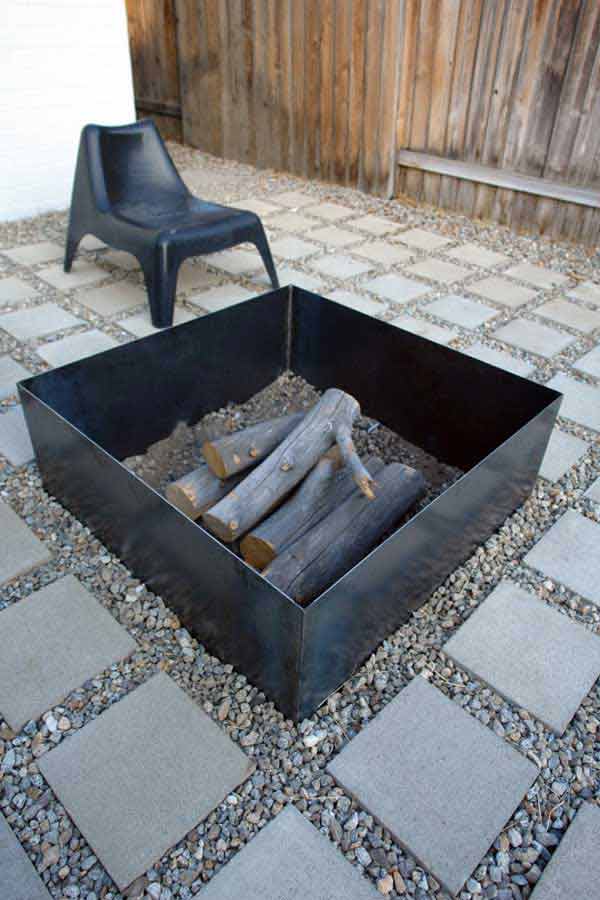 Tutorial:  the-brick-house.com
29. Pirate Ship Fire Pit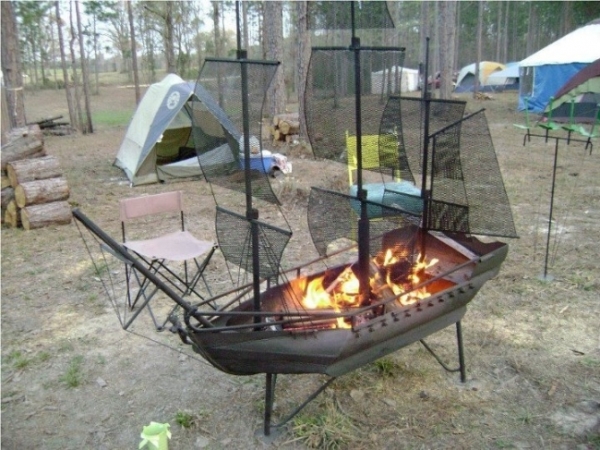 Set sail for flames of glory with the pirate ship fire pit. (Details: Goods Home Design)
30. DIY portable fire pit made from a shopping cart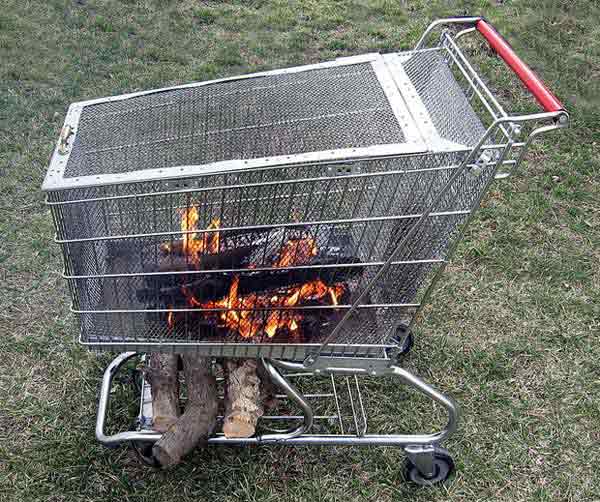 Tutorial:  instructables.com.
31. DIY Better Homes and Gardens Fire Pit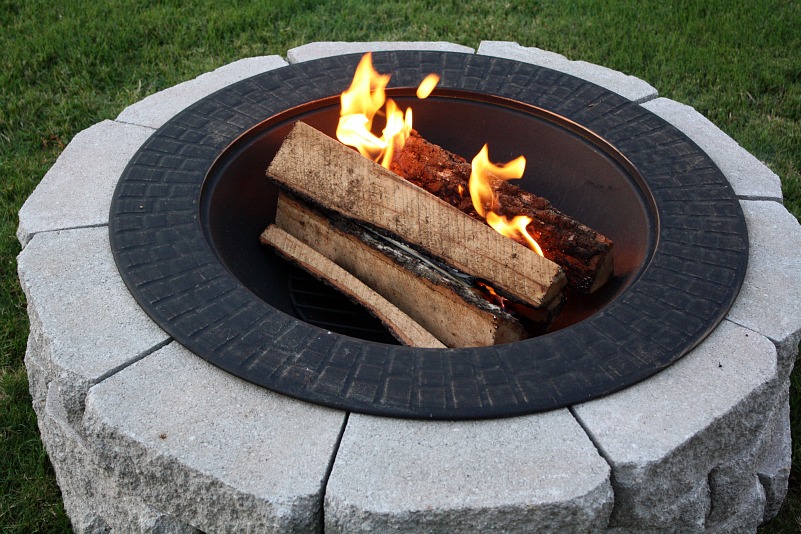 Source: Mommy's Kitchen