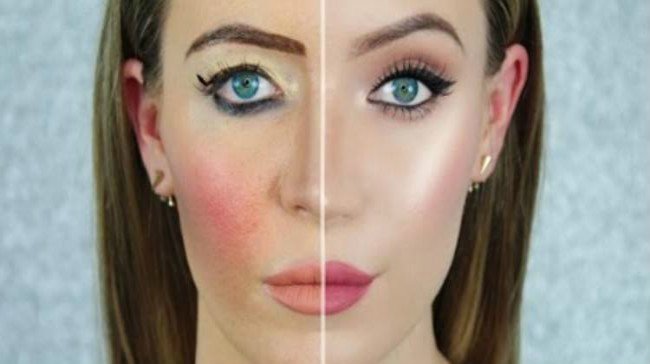 Here's a Do's and Do'nts on makeup techniques when doing makeup to get flawless results, and common makeup mistakes. When did make-up get so complicated? We want to make perfect makeup no matter for day wear or special occasion, while with all of the tutorials for contouring, smokey eyes, winged eyeliner, plump lips, sometimes placing all the powers on face is like caking by overlaying, make you feel wash them off immediately and never do it again! It's hard to know what advice to take and what to ignore especially for us beginners to follow.
Stephanie Lange is showing us the right AND the wrong way to do make-up, side-by-side, so we can all finally get this stuff down once and for all.
Alexandras Girly Talk Shows the way to make your perfect eyeshadows for beginners.
Leyla Rose tells what to do and not to do with your eyeshadow, too.