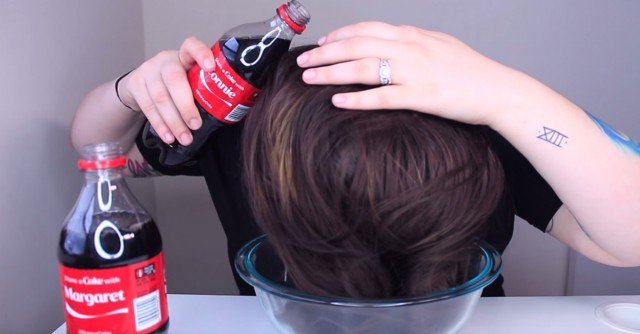 Textured hair is blessed with lots and lots of tightly coiled curls, but if you have silky straight hair (which I love for most of my days) and you want to some texture to make a beautiful ponytail or a hair updo which won't get loose soon or you just want your hair looks beachy in the wind, you may love to try this bizarre beauty hack, too. Youtuber beauty guru Ellko tries this interesting beauty hack – Coca-Cola Hair Rinse – to see if they really work.
Besides the great collection of practical uses of coca cola,  this cola rinse is supposed to turn fine, straight hair into shiny, textured beach curls. The idea is that, when you run out of your usual sea salt spray or texturizing gel, you can open up the fridge and grab a can of Coke instead. And Ellko's experiment proves that cola rinse is a holly grail that her hair texture is completely transformed!
Would you ever try this beauty hack? Here is what she did and result is positive.