We had 10 Low Budget DIY Home Decoration Projects Ladies Can Do to upgrade our home with less cost and easy access supplies. And now we are going to share a brilliant idea to fresh up your dull ceiling with iron wall decorations. We have so many projects to improve our home, and sometimes we just need some inspirations to change or enhance the current wall decorations.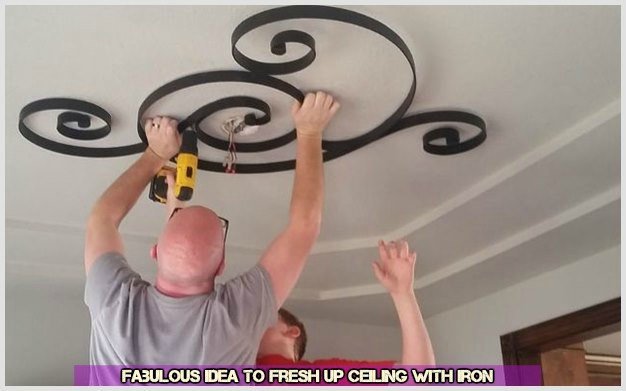 Jennifer on the Magic Brush shares a fabulous idea to repurpose her old iron metallion to freshen up the decor in her home.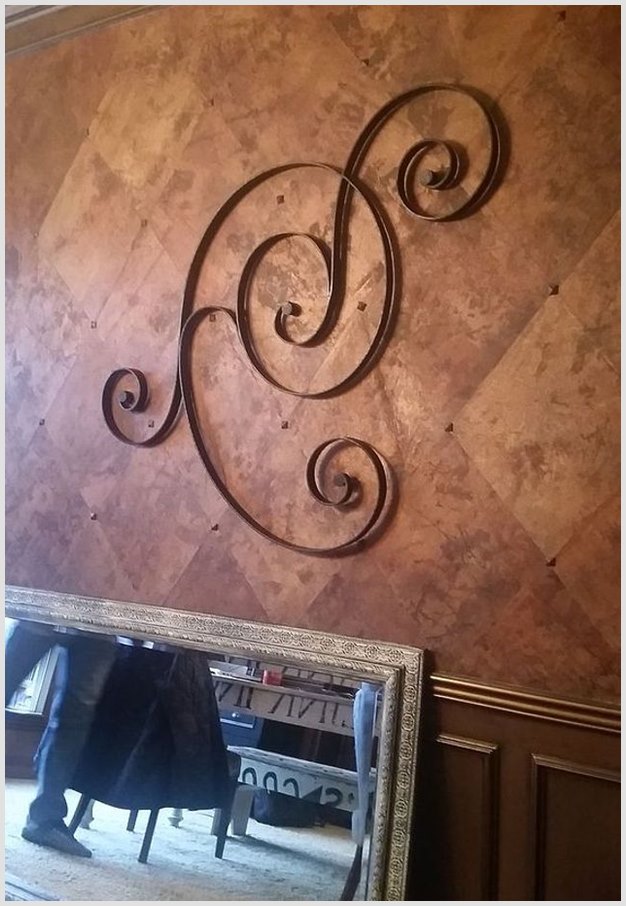 This iron wall hanging from Pottery Barn has been on her dining room walls for 5-6 years, and with a bit twist to hang on ceiling ad chandelier frame instead of wall decor, the result is so different.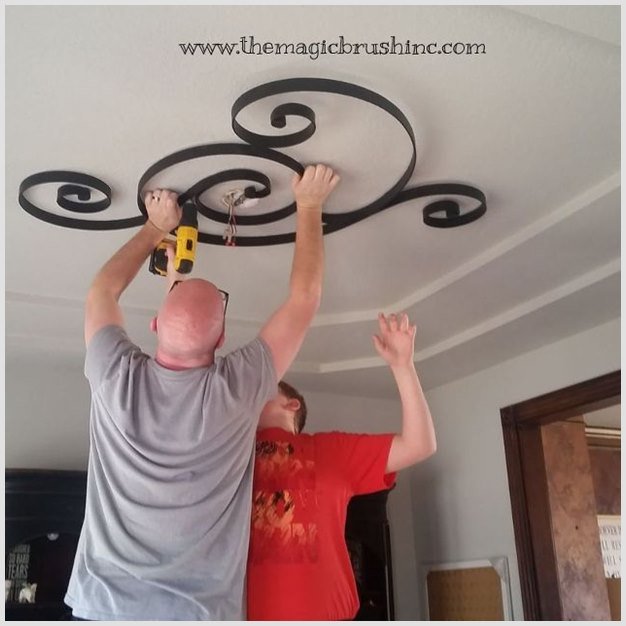 The idea of using it as a ceiling medallion can be lifted up with spray painting, bright, metal or gold to make it more eye catching.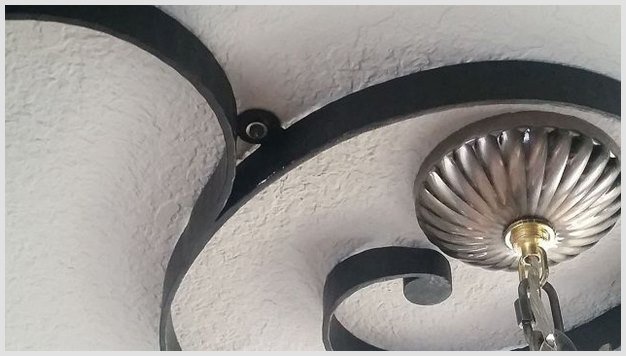 More on Next Page