We have so many projects to improve our home, and sometimes we just need some inspirations to change or enhance the current wall decorations. We have a list of canvas DIY ideas to decorate your room, and today we are going to share 10 easy home decoration projects that we ladies can complete in a weekend to make our homes a little more classy and famine looking. They cost you less but will transform your room completely, especially when the holidays are driving near, they are just perfect to add stylish elements to your home. It is so much fun making these easy projects. Once you start to follow these ideas or tutorials and create your own personal decor, you will get amazed with the results that are created by your own hands.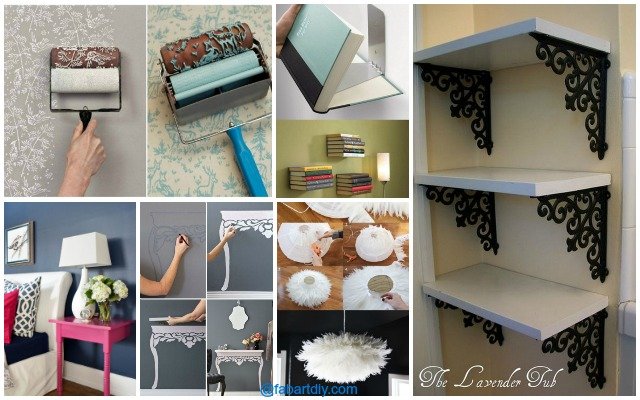 1.Turn A Floating Shelf to Elegant Antique-style Table.
You won't believe your eyes if you are not seeing the painting process, yes! you can fake any end table you'd like with just a paintbrush and a shelf!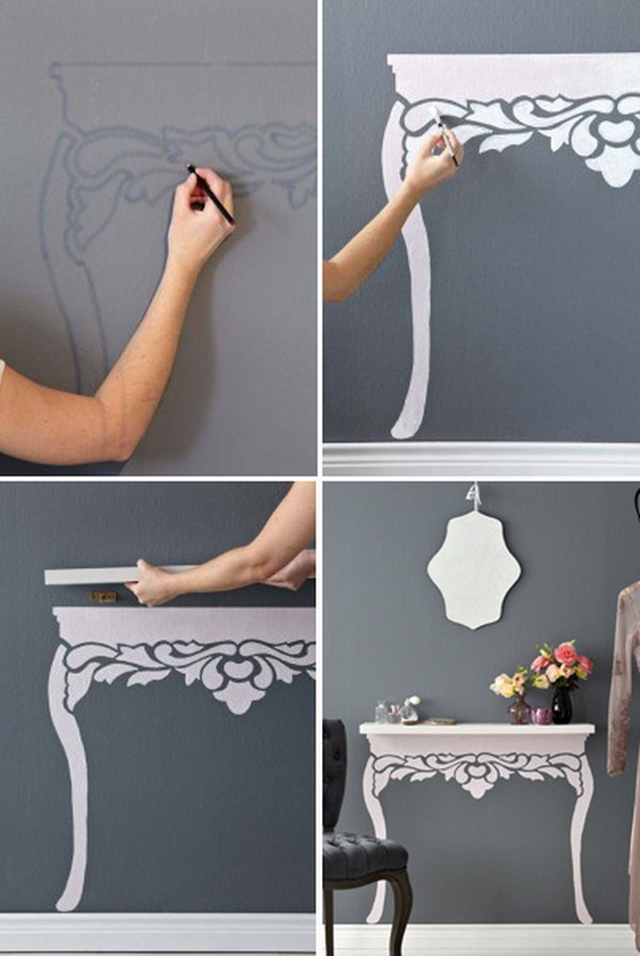 Tutorial via decoholic
2. Patterned Paint rollers are perfect for designing original fabrics and personalizing wall decorating.
The paper, wood and wall paint roller gives a sponged, stylish handmade look. Check out these floral and dot pattern paint rollers first.


3. Stenciled Moroccan Wall
Use the Moroccan dream stencil on your walls to get this gorgeous look! This is really an easy DIY way to create art for your walls. And you can also change to make Glitter Wall With Mod Podge or Paint Your Own fancy Geometric Wall.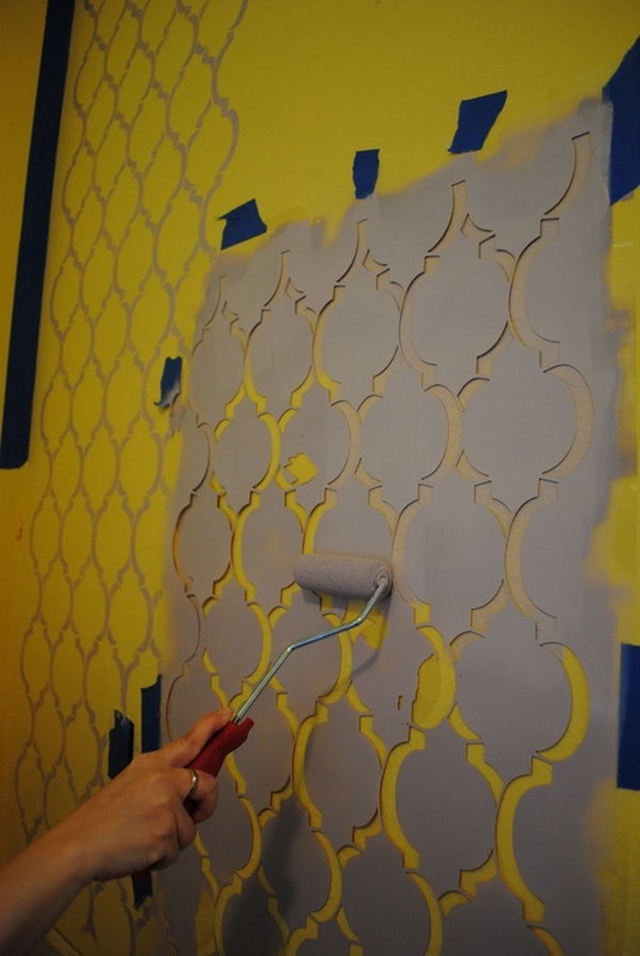 Tutorial via thecsiproject
4. Elegant Shelves for Display
Another smart way to create a simple elegant shelves with brackets from hobby lobby and a piece of wood.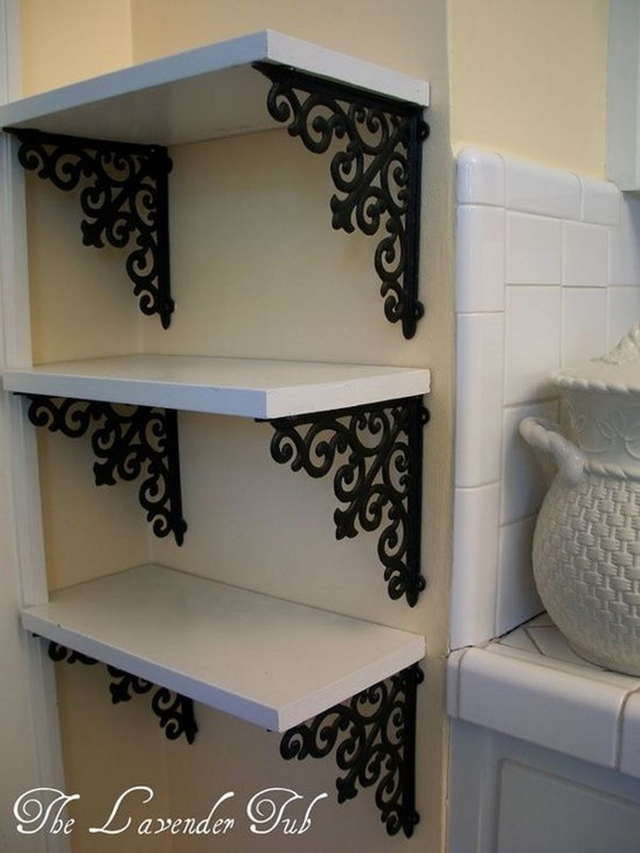 Tutorial via thelavendertub
5. Family Tree Wall Art Decor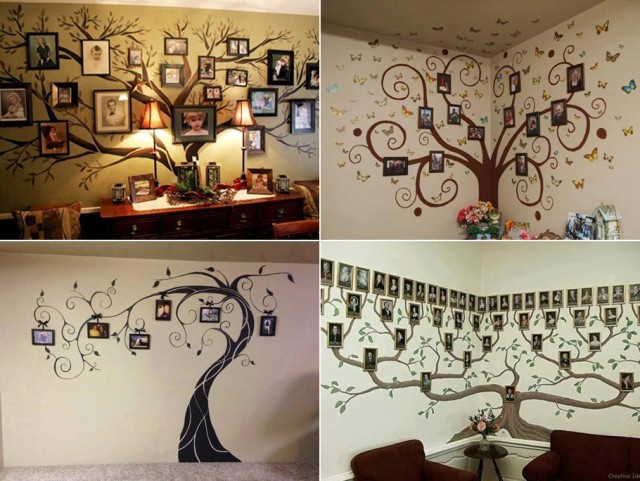 Arrange your family photos on a tree wall, more from FabArtDIY.