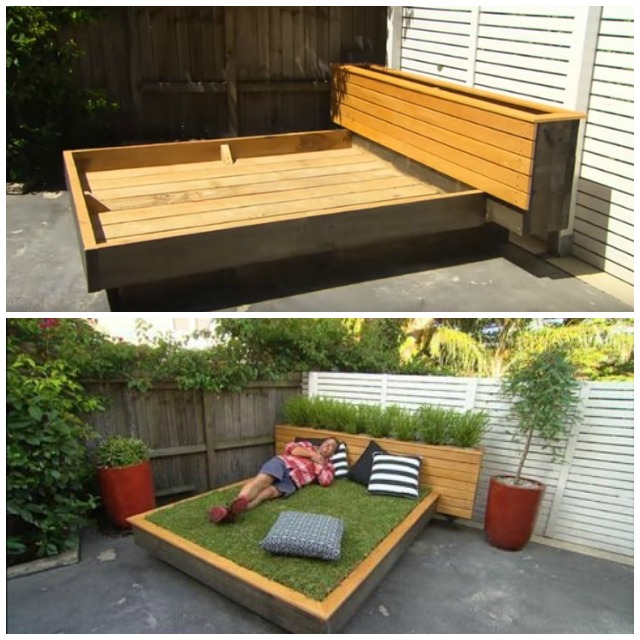 This dad is so ingenious to make this amazing grass day bed possible by turning landscaping grass into such a comfy green natural outdoor furniture.  The design of this simple construction project is totally clever, modern, simple and it would look great just about anywhere. It's the most clever solution to a yard that lacks real lawn. And the planter headboard is another awesome addition to this brilliant idea!
We can call it a grass day bed or a bed planter? No matter what name it is, we can enjoy the lazy afternoon on the lawn bed, and even add steps to climb up and down easily.  Better Homes and Gardens
 shows how to make this planter bed.