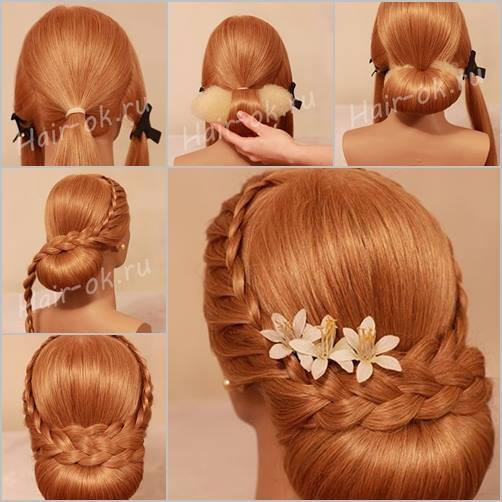 This Elegant Evening Braid Hairstyle is so beautiful and elegant for any wedding, prom and evening party, and any formal and casual occasions. It's easy to make, too by tie a low bun, braid both sides and wrap around the bun. I love this hairstyle at first sight and recommend it to some of my girl friends for their big wedding day. It's really easy to make and add decorative pearl pins and wedding veil afterwards. And change the decoration for the ball dance to make it look simpler. We have a lot of other hairstyles which are fabulous for wedding or daily wear, check them out by clicking the link HERE.
Here's picture instructions (Picture Source: hair-ok.ru) , originally in Russian, and here I translate it with English Illustration:
separate your hair into sections.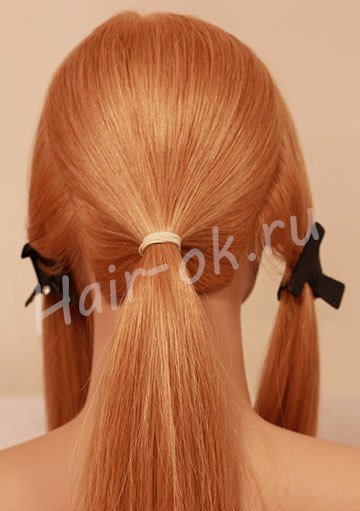 make a center section and tie it into a low ponytail
back comb it as much as you can so you'll make a fuller firmer bun
Make a bun by rolling it into itself then pin into place, French braid starting from your part, braid until the end then tie off with an elastic.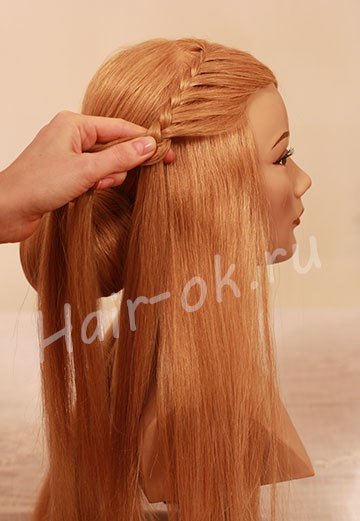 Repeat on the other side, Wrap the braids around the back of your head and tuck the excess under the bun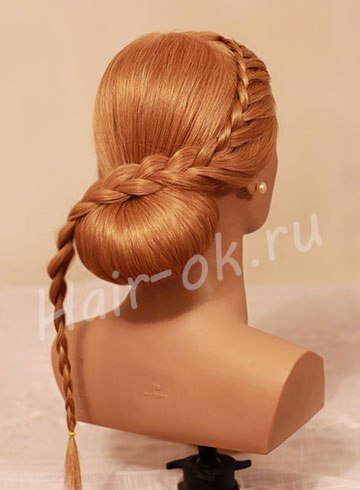 secure with bobby pins and add hairspray to keep everything in place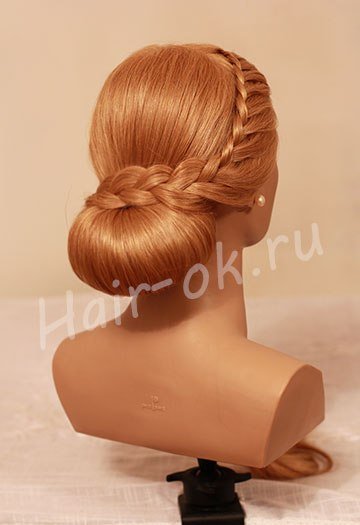 Side View
Back View
Add Decorations