It's that time of year again and we are sharing a round up of festive Christmas and holiday hairstyle for little girls. These hairstyles are fabulously inspiring that you can create new ones by adding more Christmas elements into styles. If you have ever tried the fabulous Pull Through 5 Strand Braid Hairstyle I shared time ago. I am a typical lazy mom, with my long hair straight all day long or simply tie a ponytail, they are most of my daily hairstyles. Those all the pretty teen hairdo for Christmas eve that will bring their look become different and nice. Therefore, never afraid to try the hairdo for the Christmas party. Make sure to choose the suitable theme or hairdo. Therefore, it can match the occasion. Not only will look different, but at the same time it will steal the look in the party that night. Since every girl wish to look different on the Christmas season, doing something different including a hairdo will bring different appearance. Do it at home and try to find some tutorial for it. See below several samples if having no idea on how to create a teen hairdo for Christmas eve.
You may love: How to Make French Braid Hairstyle Tutorials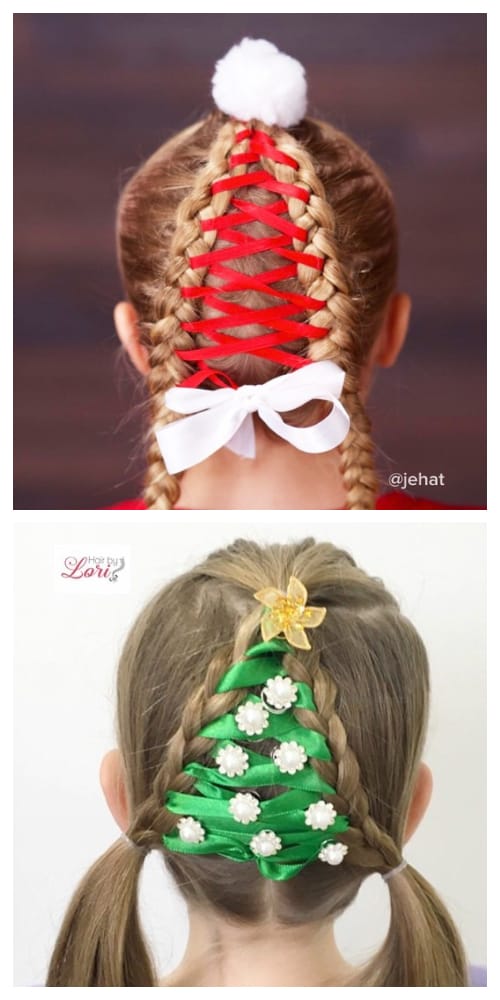 If you can do a ponytail, a regular 3 strand braid and you can lace up a shoe – then you can easily recreate this adorable look. Image: Jehat + Tutorial: Easy Santa Hat Hairstyle tutorial from Hair by Lori.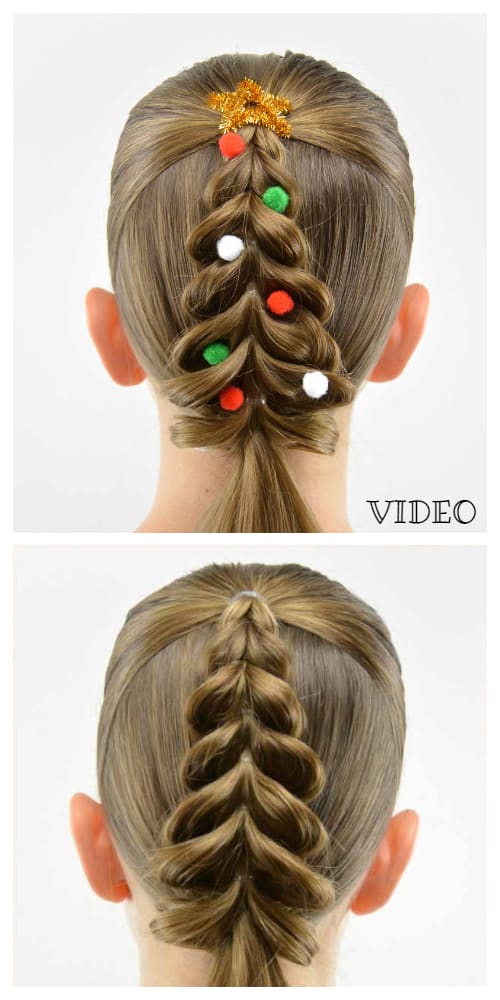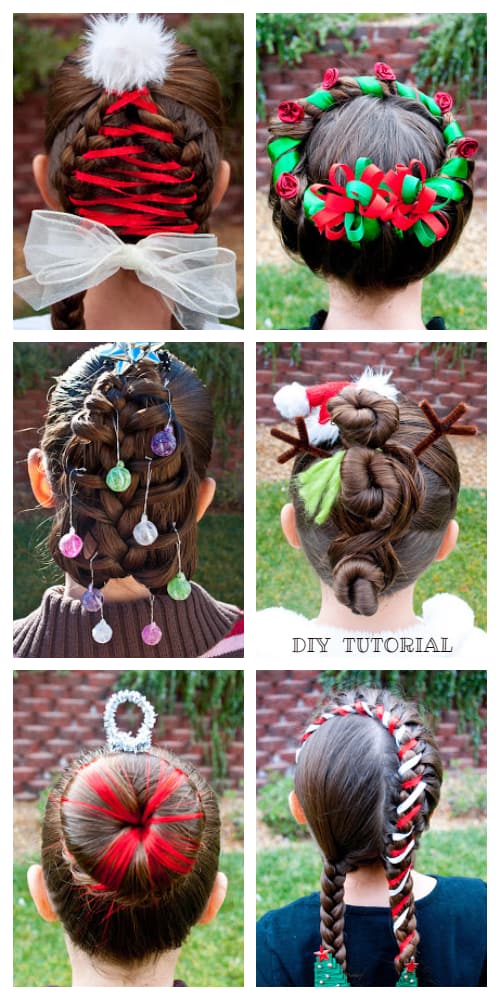 Get all the tutorial via the link for Christmas hairstyle in 2014 via the link: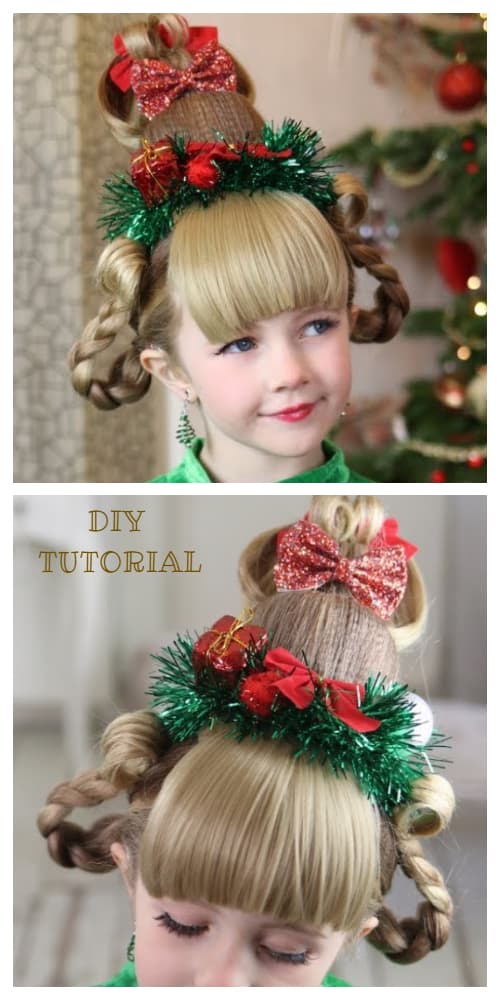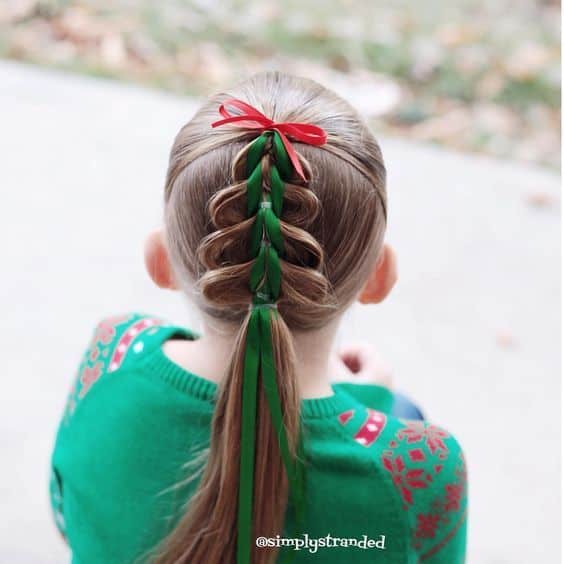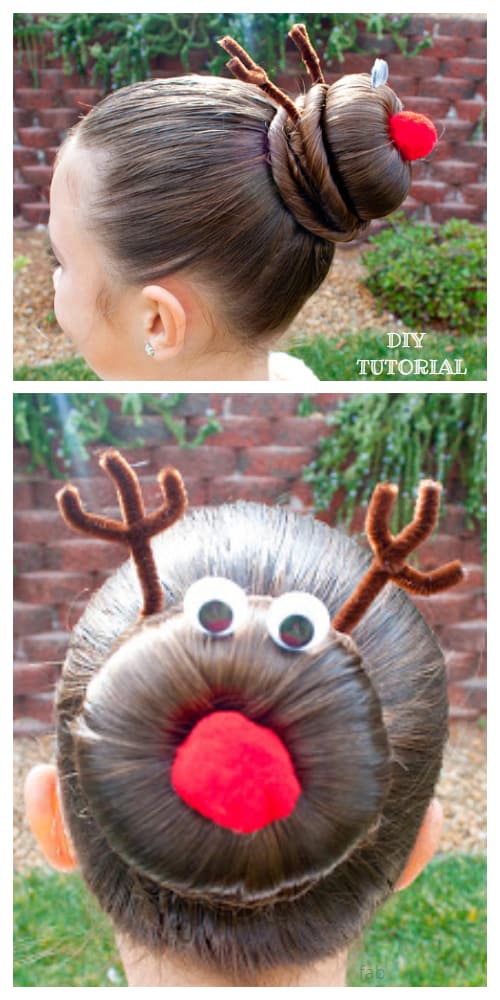 You can use a pull through braid design, already explained in the above sections and place small sized pom poms to get a different style of Christmas tree braid shown here. Tutorial: Holiday Hairstyles: Rudolph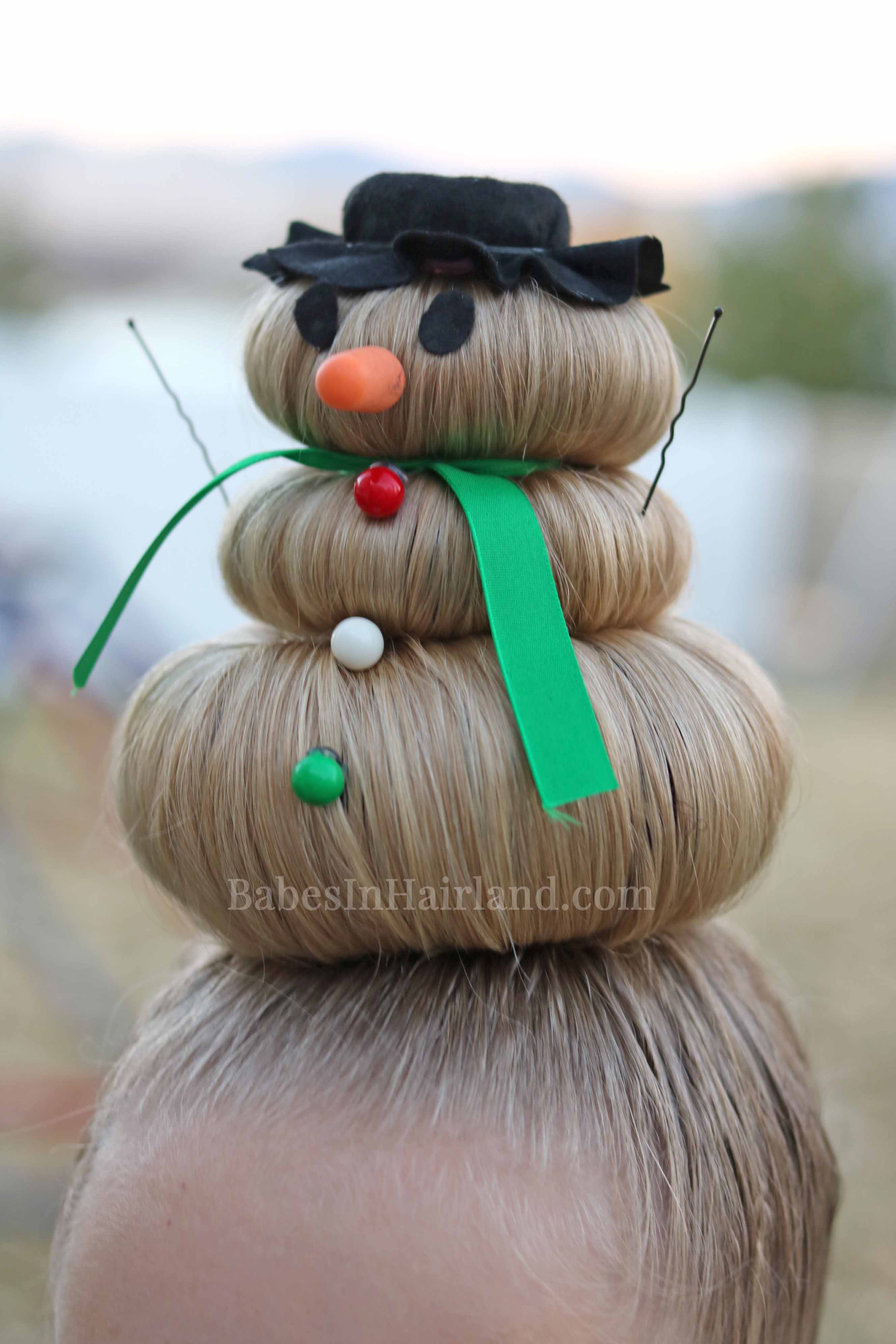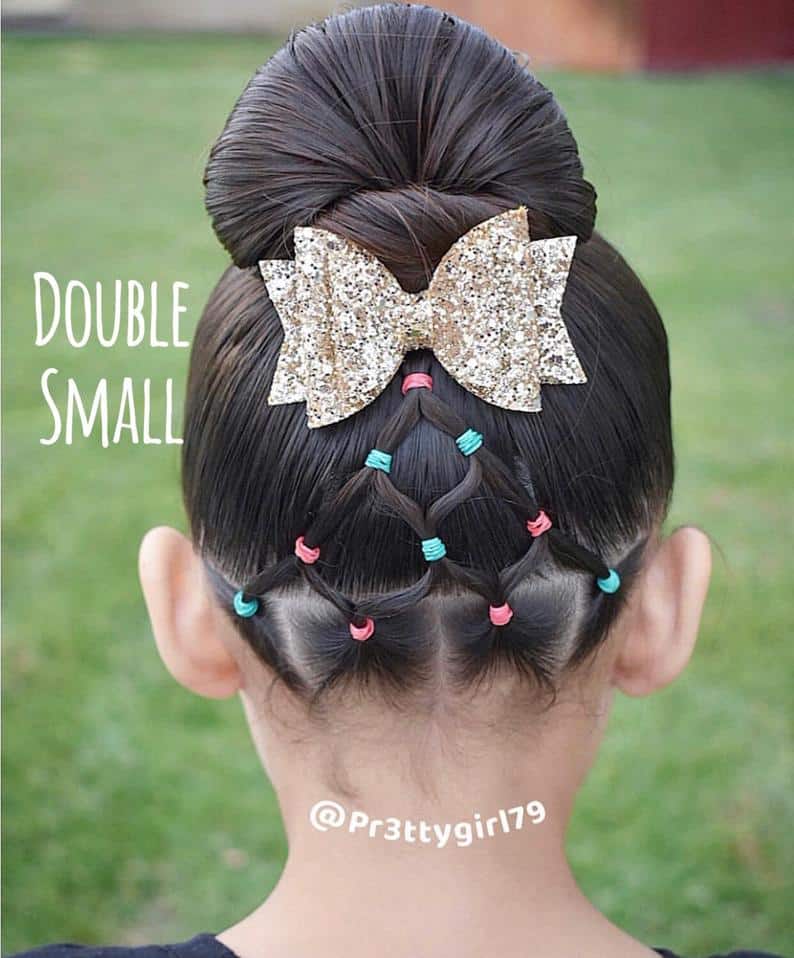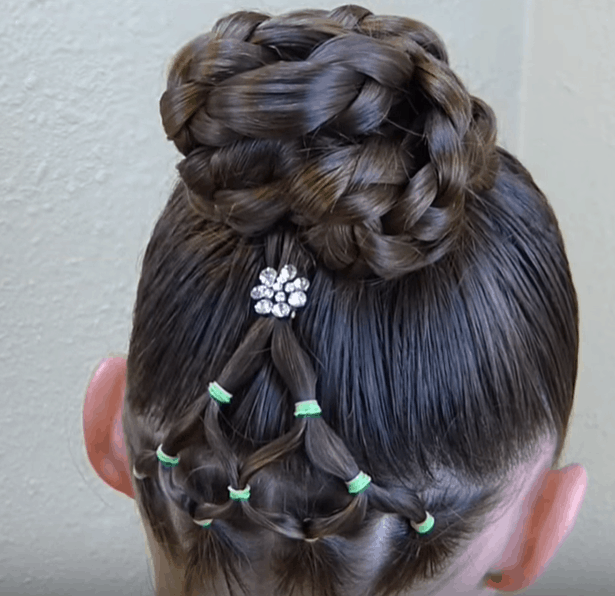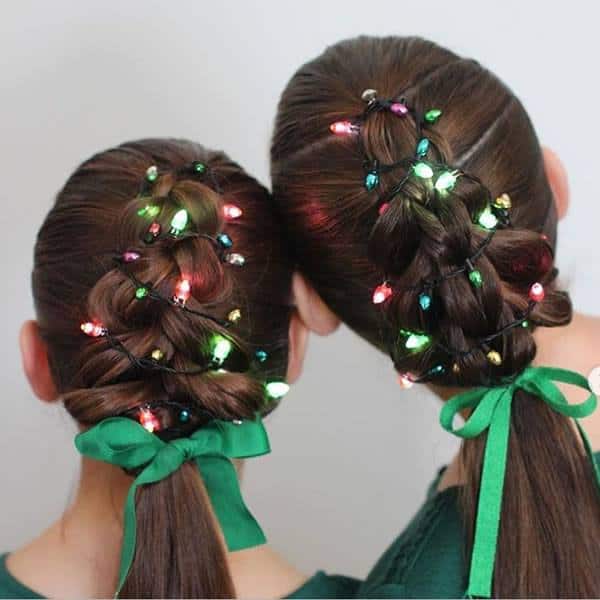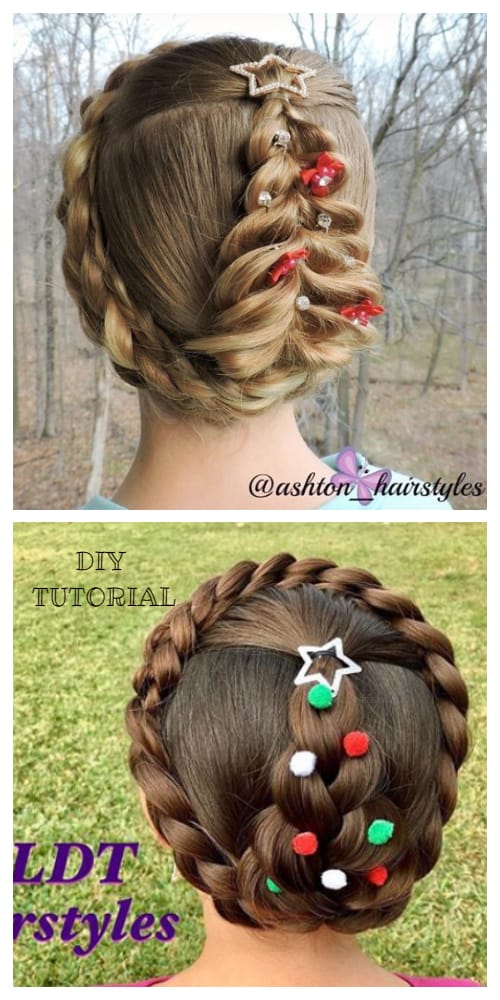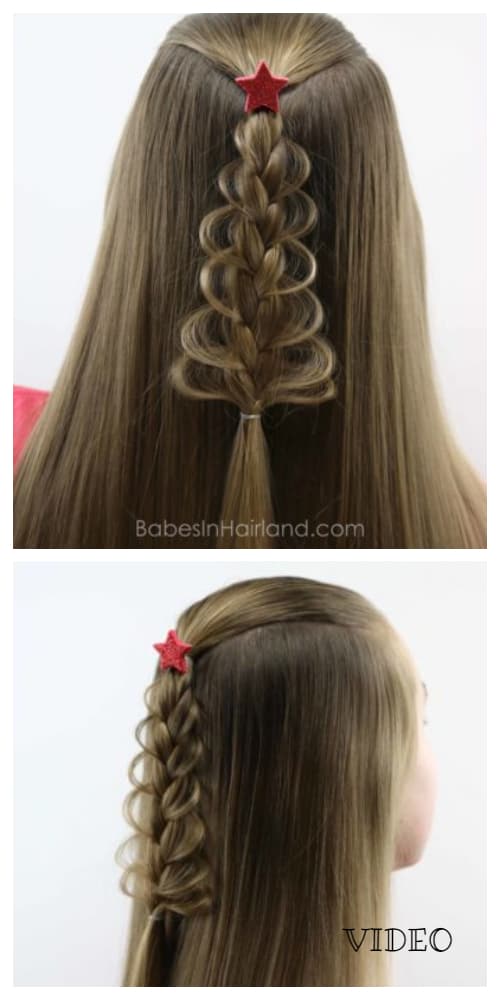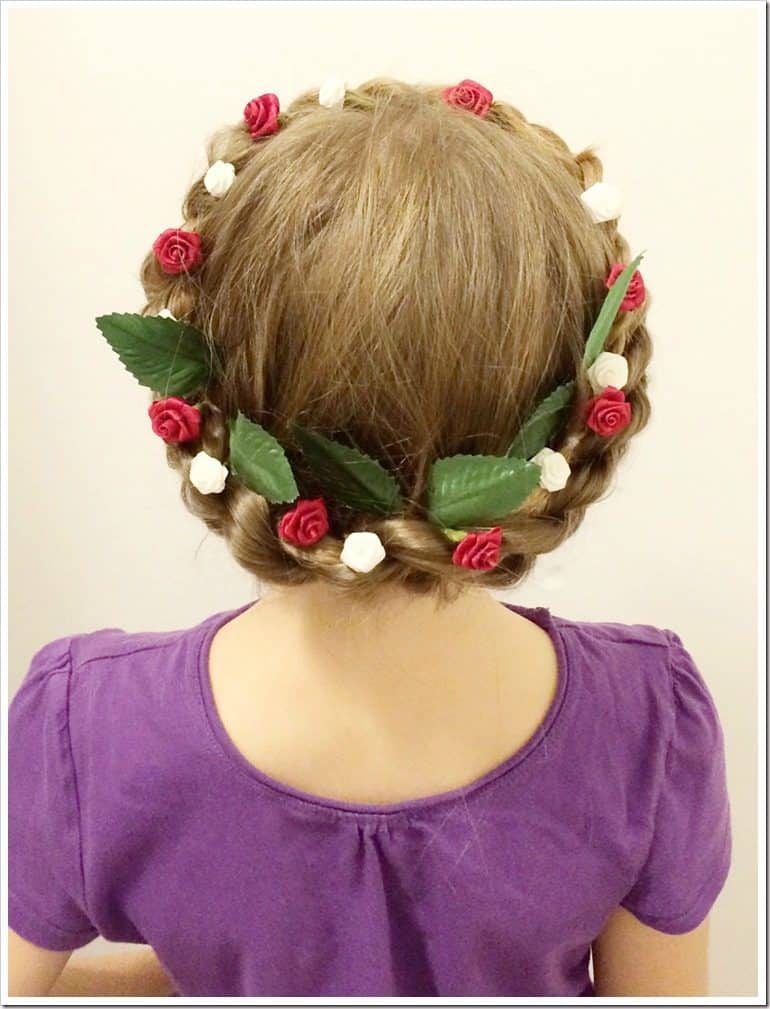 Rope Twist Crown Braid Wreath tutorial from Hair by Lori. This wreath hairstyle is so pretty. This one really stands out.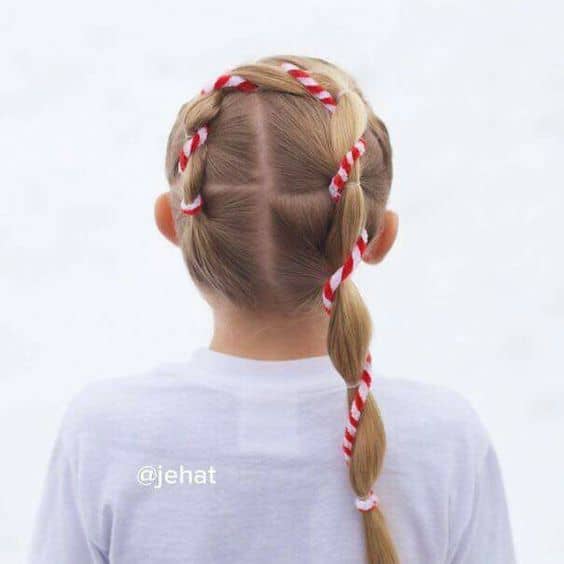 Image: Pinterest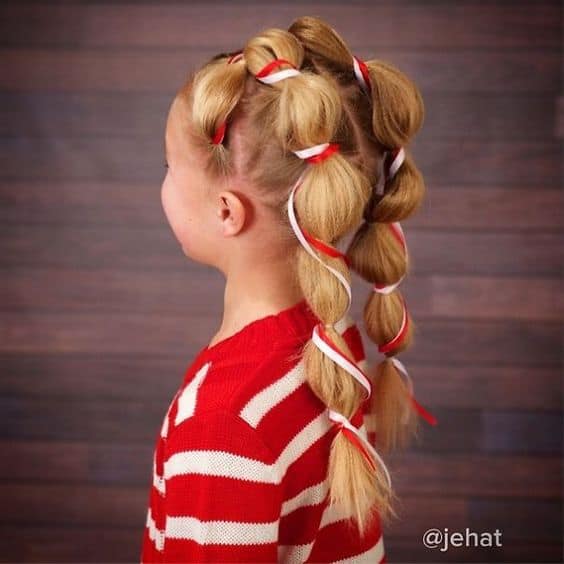 Image: Pinterest