This A-frame hydroponic garden system is a great project to create a vertical garden that maximizes the number of plants that can be grown in a small space without the need for soil.  We have some PVC projects featured on our website, the fun way to giant knit blanket with PVC is super exciting,  the stacked PVC shoe racks is so easy and neat to keep doorway and closet organized. We also have some PVC gardening projects including a horizontal hydroponic garden system, too. This vertical one is something that could done on a small scale, making it ideal for those who want to grow their own herbs and veggies without open ground.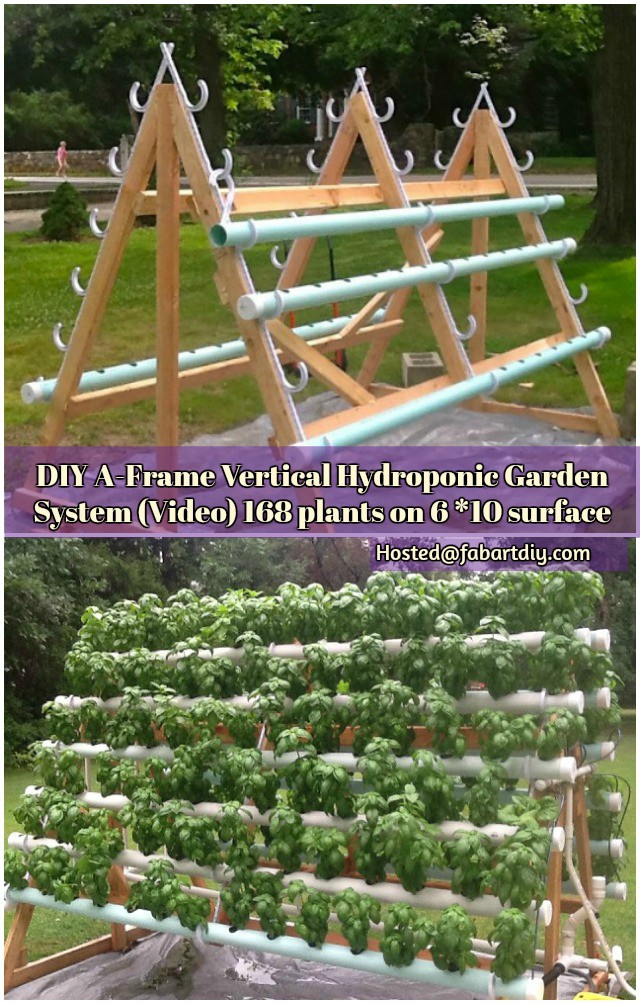 Check out this one from Greenerways2012 shows how to grow 168 plants in an easy to make and portable frame. It is mostly PVC pipe and lumber. The hydroponic system is that one clever way to grow plants on a small area surface with not that much effort. It is way more attractive because you won't have to stand on your knees and on the ground, but just pick them while standing up.
Let's see a brief introduction of this vertical system to space up your gardening by go through the following video tutorial in order to make a working hydroponic system and be able to grow 168 plants on a 6 by 10 surface.
We have some PVC Garden Projects you may love, too. Don't miss out this collection of PVC garden DIY projects below: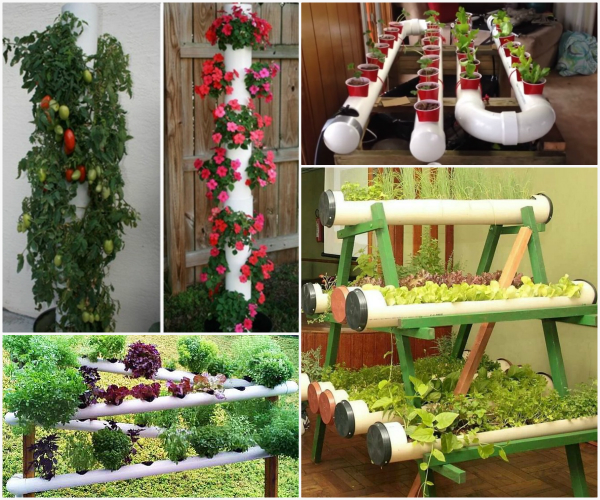 DIY PVC Gardening Ideas and Projects