I also have some fun stitches to crochet after, the Crocodile Stitch Dragon Scale Crochet, Crochet Puff Stitch Blanket, Crochet Bubble Puff Stitch Scarf Necklace are just easy to start. As we have so many helpful tutorials for you that will definitely make your crocheting process much more comfortable and enjoyable. We gathered the video tutorial as well as the written pattern so you can link through and start your new challenge. This cable stitch crochet pattern is so fun and creative to add any texture to crochet projects. The loopy braid is so interesting and awesome for any crochet blankets, rugs, bed spreads and more. I especially adore the zigzag crochet above and cannot wait to share with you all since we haven't start our crochet project for a while. Enjoy.
You may love: Crochet Waffle Stitch Free Pattern Tutorial-Video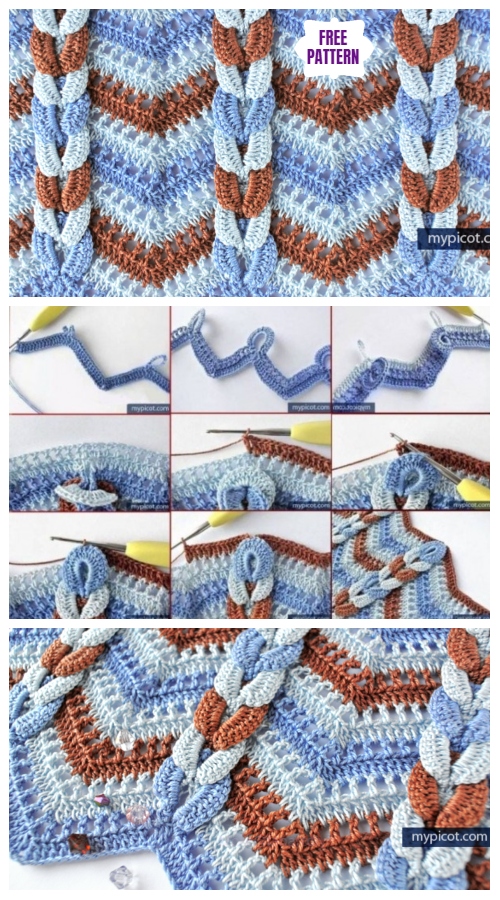 Check out the instructions via:
The plain straight crochet is easier to work with this cable stitch crochet, which is great project for beginners to start for small projects such as hair accessories, or belt or baby lovey.