Puff stitch is one of the most versatile stitch that can be combined with different colors in one project. The puff stitch is related to the popcorn stitch and the bobble stitch which pops out on both sides of the work, meaning the back of the work looks pretty much like the front. I also have crochet puff flowers, and crochet popcorn stitch chain scarf that you can check them out. The crochet strawberry stitch is another twist with this technique. This is great crochet project for all seasons: Scarf for cold weather and necklace or belt for warm weather, really cool. This unique way to crochet single stitch with single popcorn stitch in between make it scarf easy to style in cold winter or early spring. Try to source back the chart, but sorry, the original chart source is lost. But the picture is clear enough for us to hook on, crochet with one or several colors to make it more personalized.
You may love: Crochet Puff Stitch Blanket Free Crochet Patterns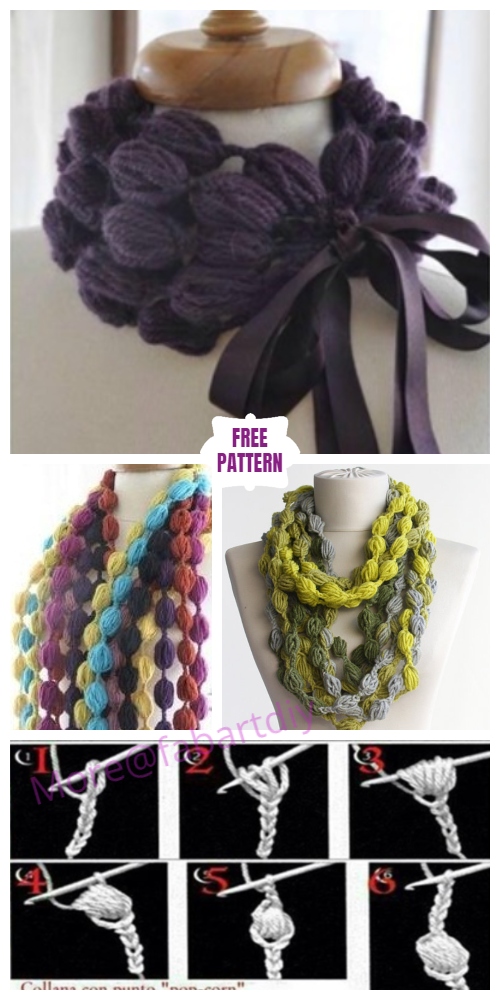 Galina Belikova shows us how to crochet this gorgeous chain of puff stitch in her video:
Etsy is a great place to shop handmade customized items, you can go there to find this adorable infinity scarf there to keep your neck warm.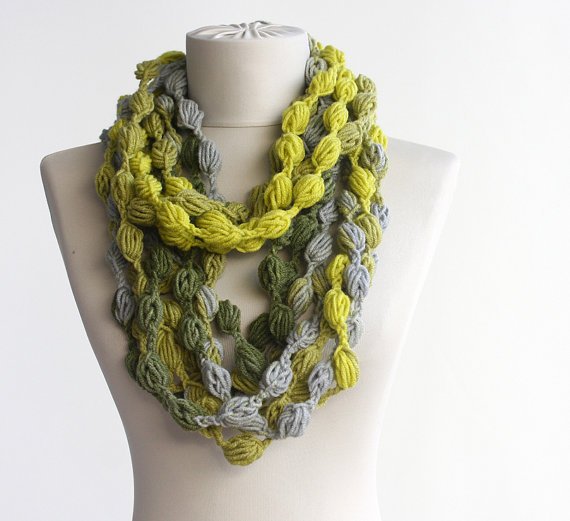 Via Violas Boutique
There are so many fancy styling ways for this single popcorn chain scarf and it can easily be turned into a belt as following.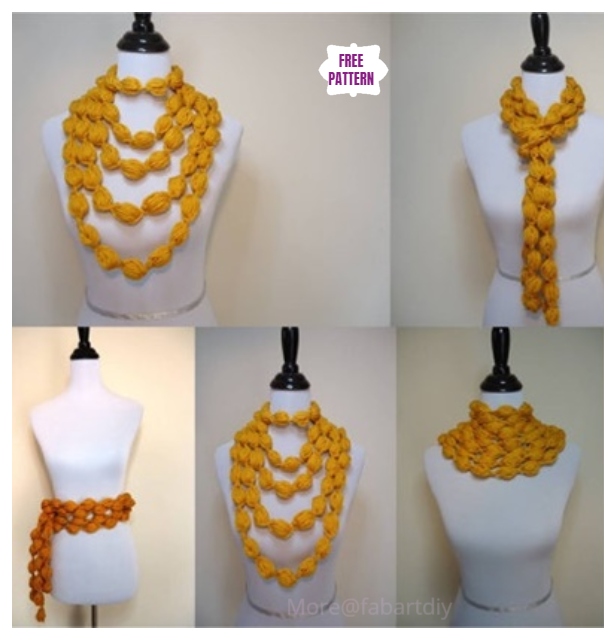 Via ETSY
Or just get inspirations there to crochet the chunky popcorn scarf by yourself.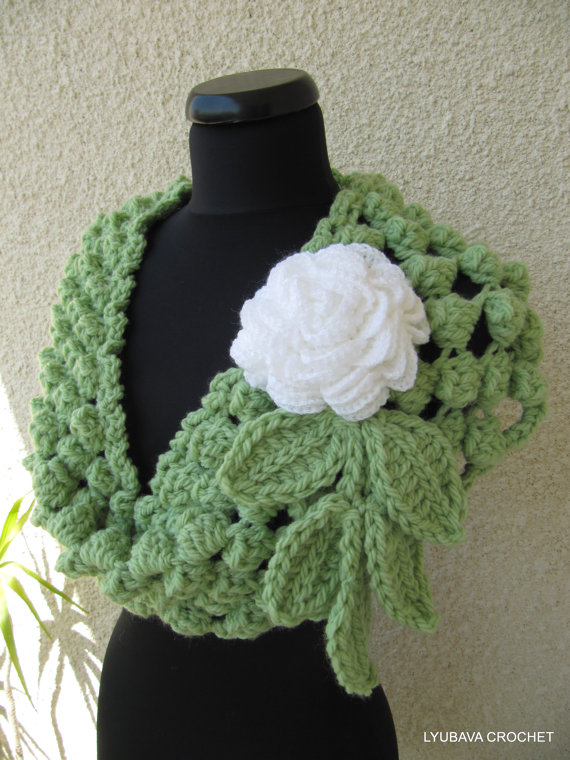 Via Lyubava Crochet
Don't miss out the popcorn stitch blanket shared on our website.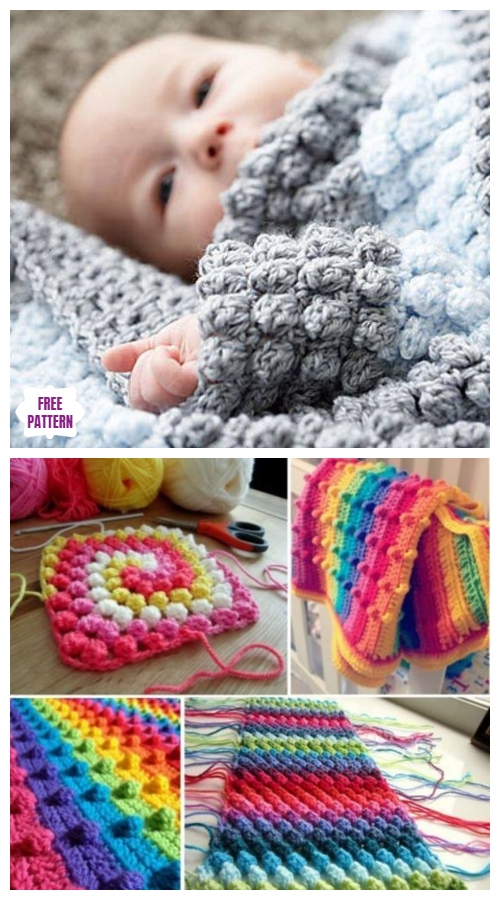 DIY Crochet Bobble Stitch Blanket Free Crochet Patterns – Video 
You may also love these crochet scarf hoodie free patterns to keep you warm in cold days.