The Bobble stitch is related to the popcorn stitch and the bobble stitch which pops out on both sides of the work, meaning the back of the work looks pretty much like the front. I have shared crochet popcorn stitch chain scarf that you can check them out. The crochet strawberry stitch is another twist with this technique. These 3 stitches look similar, but have slight difference, Tamara from Moogly says "Bobble is like a dc5tog, worked on the wrong side- typically. Popcorn is on the right side, where you take the hook out and replace it on the other side to gather it. Puff is where you pull up a bunch of loops all together". It provides interesting texture and 3D feel to the crochet, and we can arrange the pop out with different spaces on our crochet projects. Don't miss out all other crochet blankets that we have collected on our site, and enjoy the fun and relaxation during crocheting.
You may love: Crochet Puff Stitch Blanket Free Crochet Patterns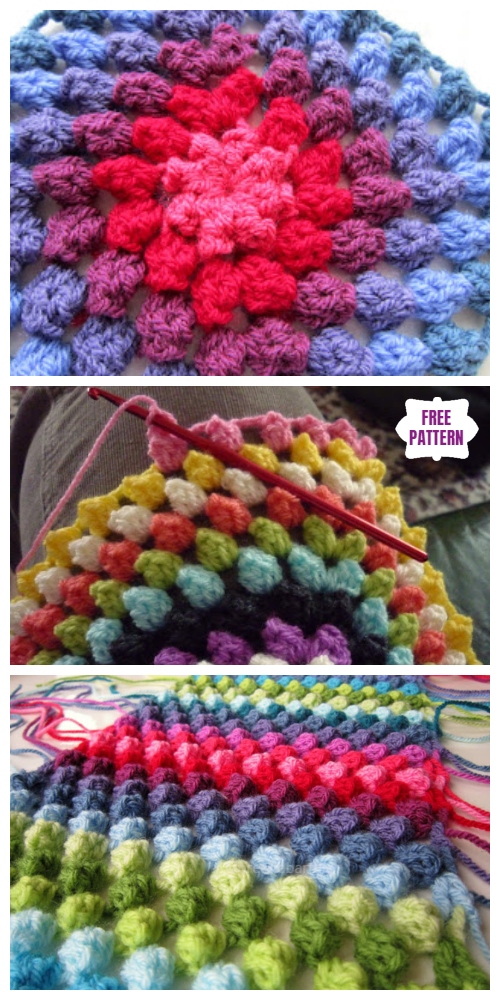 You can crochet bobble stitch in stripes, but also to create something new with this bobble stitch spiral when you have mastered the technique. You can crochet spiral blanket, too. Don't miss out our sunburst granny square which is another fancy crochet with puff stitch in.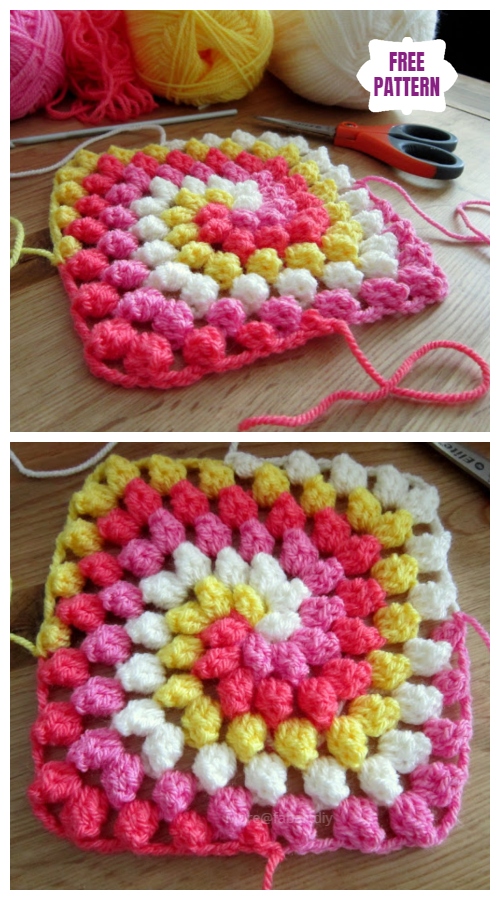 Make baby Blanket with single color or crochet rainbow or other bright colors in each row, they are just fabulous addition of babies or gift to new moms.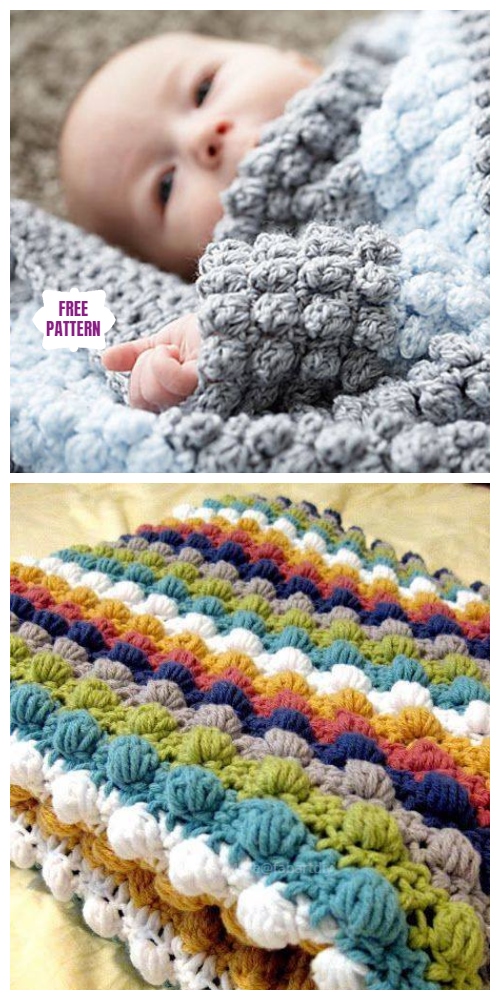 Get the tutorial with step by step pictures via moogly: Blackberry Salad Striped Baby Blanket by Tamara Kelly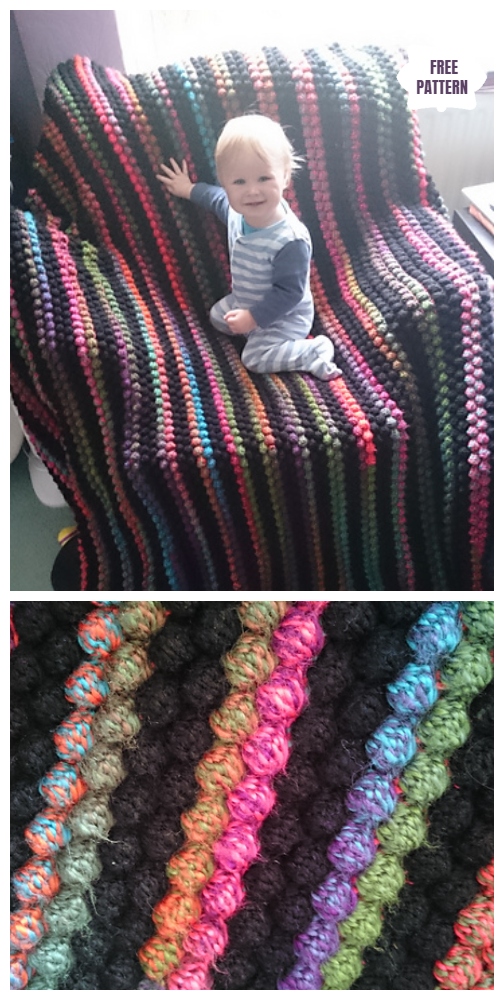 Use up all of your scrap or purposefully select your colors. Scrap Yarn Bobble Blanket Get the free pattern via bobbles and Baubles: by Vanessa.
B.hooked Crochet Channel shares a detailed video on crochet this bumpy bobble stitch so you can follow and learn.
Here is the link to the video: B.hooked Crochet, and turn on next page to see another version of this bobble stitch blanket.
Crochet the bobble stitch not next to each other but with single stitches in between so we can use these technique into fashion which looks less bumpy.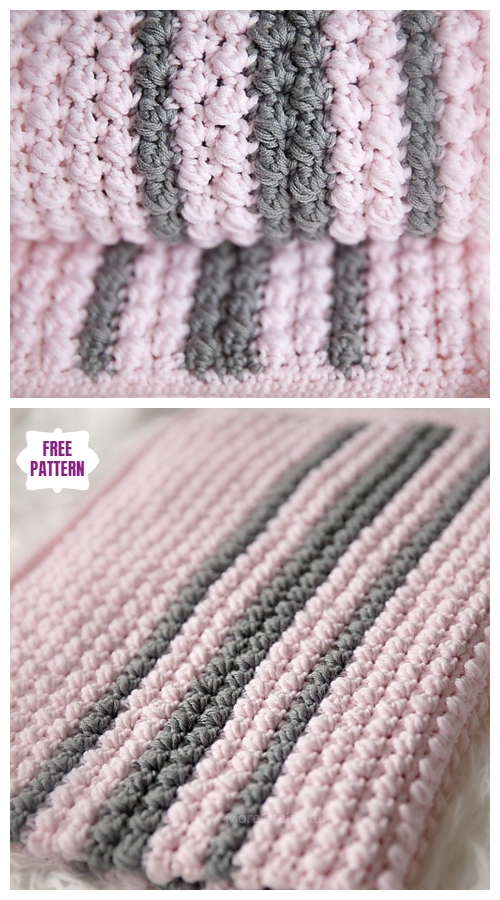 This super adorable baby blanket is so fun to crochet and the colors can be customized for a baby girl or boy! Get the free pattern: Bobbles and Stripes Baby Blanket by Leelee Knits;  Tamara Kelly on Moogly channel shares a step by step video tutorial on crochet this bobble stitch below: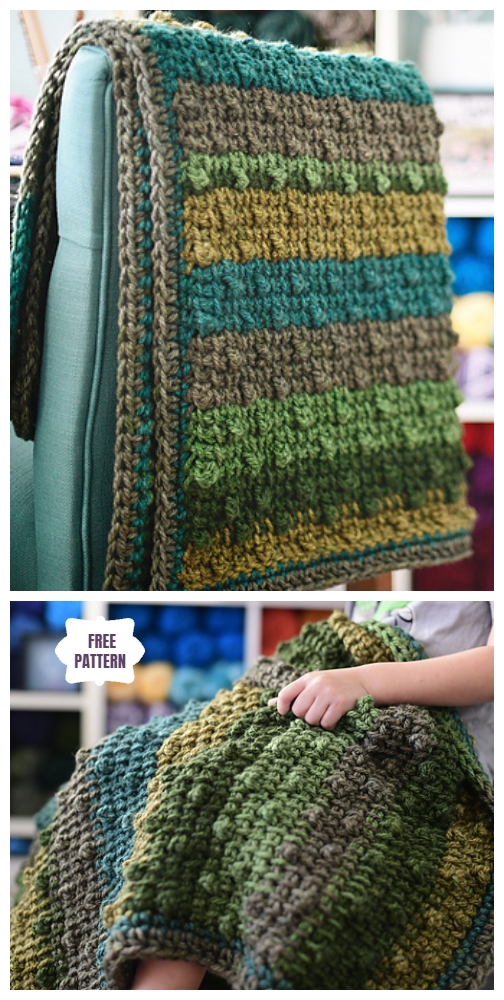 Chunky Baby Blanket worked with 3 cakes of Caron Tea Cakes. Get the free pattern: Little Bobbles Blanket by Phanessa Fong.  If you are addicted to crochet bobble stitch, you can crochet them in chain to make this fabulous scarf  with video tutorial for this Season.