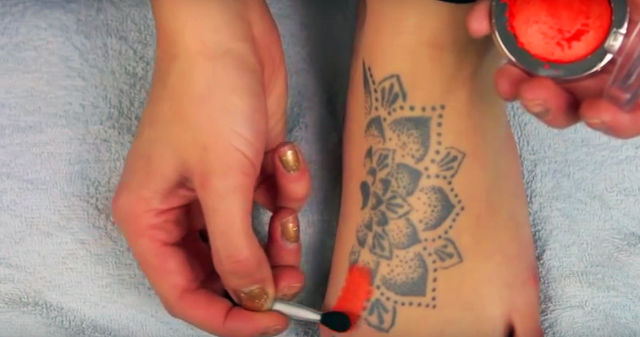 Tattoos are becoming a trend for decades all across the world. Permanent Tattoos are there to stay and sometimes you need to cover them for special formal occasions. Here is a helpful video you can follow. It goes over an easy and effective way in which you can cover up a tattoo at home using inexpensive and widely available makeup items.
The video is featured on YouTube channel Nibbles Official and the Australian host named Michelle starts it off by explaining that the tutorial is for those times and events which call for tattoos to be covered up. Not every workplace, office, or even family is open and accepting of tattoos and thus a lot of people need to conceal their body art. Of course, some people may want to cover it for other reasons, and this method is how it can be done.
Let's see the makeup trick.