Clay pots are becoming popular not only for gardening, but for craft projects now. We have practical Clay Pot DIY Projects for Your Garden and  Clay Pot Fountain Projects with Tutorials. Now you can make your own handy Clay Pot Smoker in lowest budget. This is the perfect size to carry around and you will love the results! If you love the taste of smoked meat melting in your mouth, but don't have enough space to place that huge smoker with hundreds of bucks but use several times a year. you can build your own simply with this plan. DIY Clay Pot smoker can have a lot of advantages, this homemade smoker are much smaller than store-bought ones thus won't take too much spaces, and you can create your own shapes and colors. This great project on how to DIY smoker out of a clay pot does not require too much materials but a clay pot, a clay pot tray, an electrical hot plate, cooking grate, some bricks, a metal pie pan, an oven thermometer, bolts and nuts and a wood dowel.
You may love: DIY Metal Barrels into Amazing Meat Smoker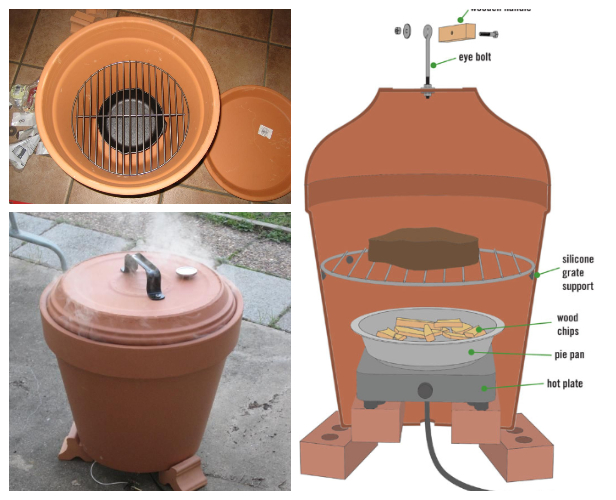 Get the full step by step tutorial via Architecture n Design.net.
Youtube also has various versions on making this clay pot smokers, you can check out the tutorials below and take a look at youtube for some inspirations. Wish you enjoy your handmade tasty smokey flavors~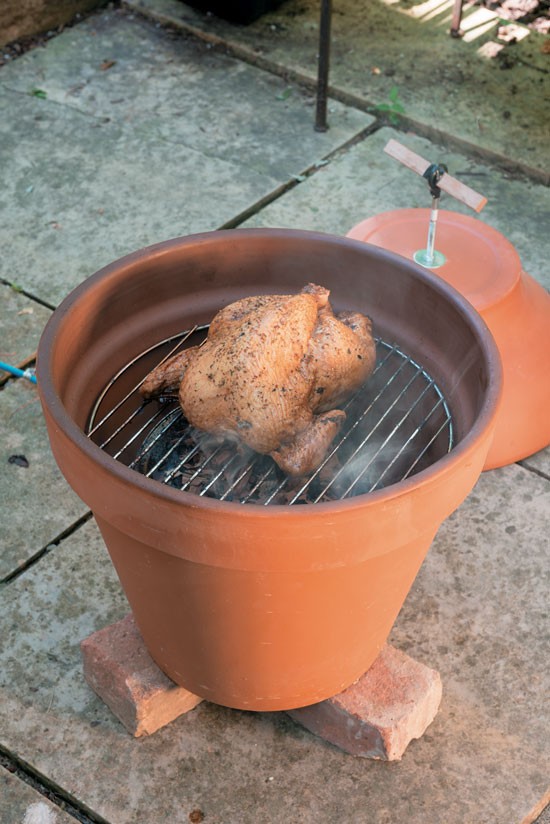 Clay Pot Smoker via Mother Earth
A few modifications are needed to make a smoker from clay pots. The heat for the smoker comes from the hot plate. This will mean you need a way to get the cord outside the pot. You can easily make a hole by using a power drill with a suitable bit.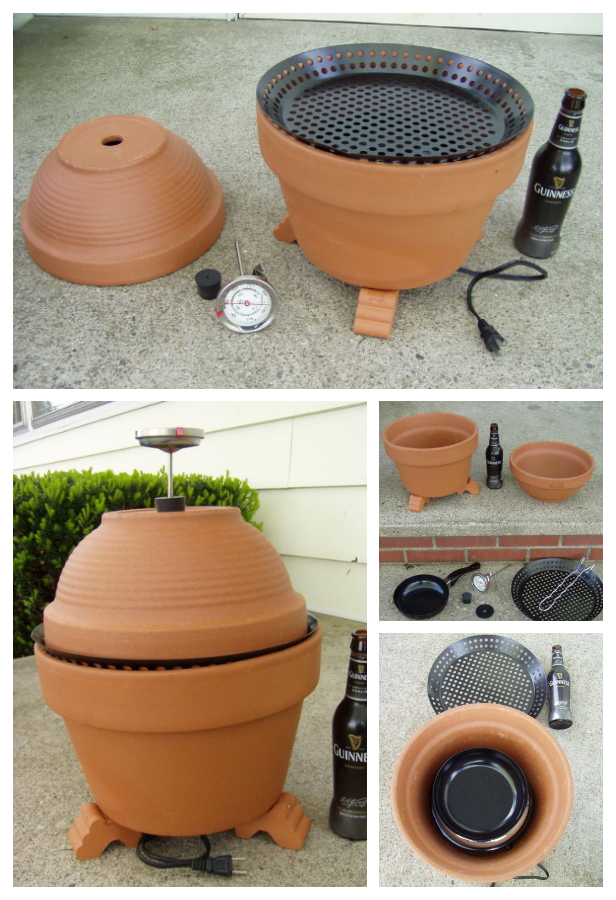 DIY Clay Pot Smoker Tutorial via Instructables
Cottage life DIY shares the video on making your own flower pot grill and smoker for Summer and winter!!
Youtube: Cottage Life DIY
Clay pots serve a million and one purposes in the garden! It's so easy, affordable and enjoyable that you can get the kids involved in crafting. You can beautify the whole garden with clay pots projects.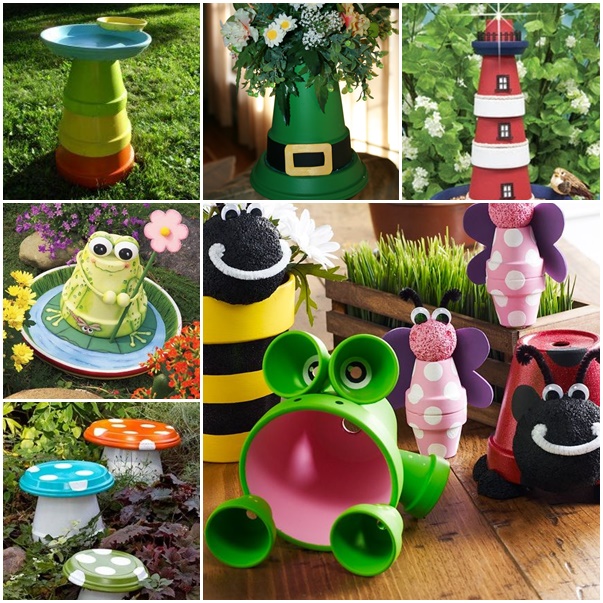 20+ Terra Cotta Clay Pot DIY Projects for Your Garden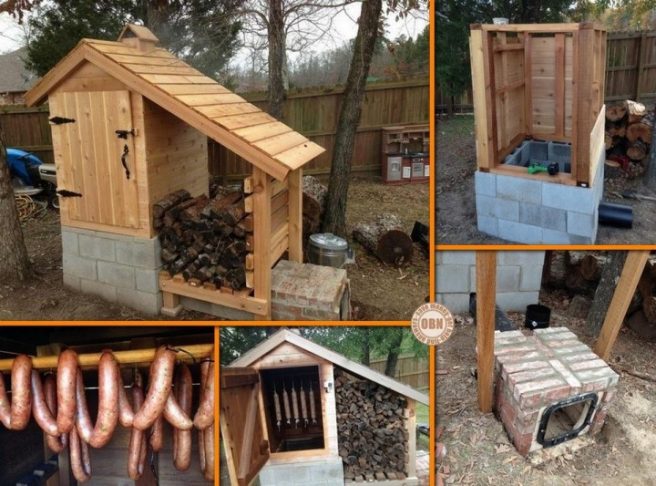 How to DIY Cedar Smokehouse