Having swing in your own home or garden can be so relaxing a thing to enjoy, no matter you have big yard or vacant porch, or patio. Kids will fall in love with it and love playing in a breezy day. Adult can can also relax and enjoy a quite morning coffee, a book or just being embraced by the sun in swing.  We have a wide collection of DIY swing projects with tutorials from wood working to old furniture recycling, if you would love to build one and get inspired on how, go check out the link here. A wooden swing offers comfort when you want to relax after a day of hard work, and this porch swing bench we feature today with get you extra indulgy with a flip-down console in the middle to place your drinks on. Your friends and family will enjoy this space, as it has a beautiful appearance and adds value to your property.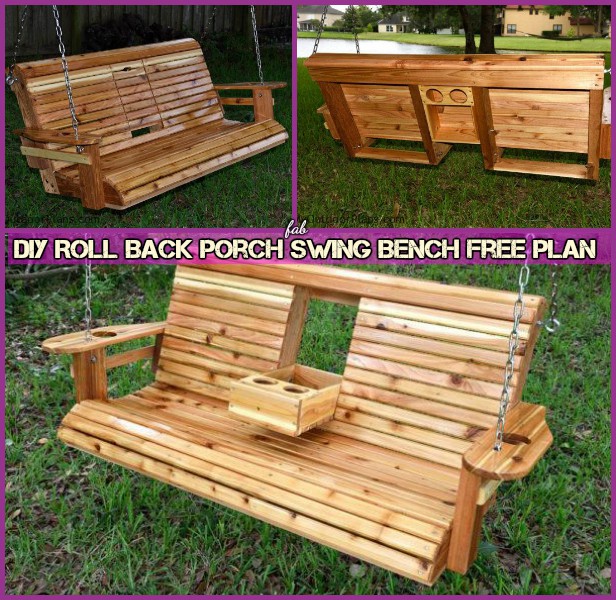 The project is recommended to use Cedar, redwood or pine wood which are better resistant to rot and have an exquisite look. The simple cypress swing with this flip cupholder will cost you over 200 bucks from Amazon.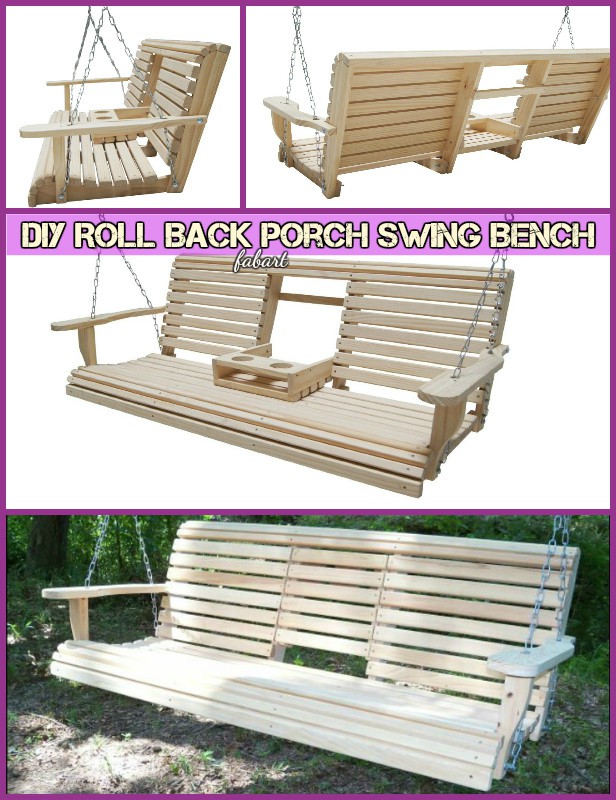 Via Ecommersify Inc 
You can work on your own but be cautious to the exact measurement of the bench length before performing the cuts at the center. Secure all the joints with wood screws or bolts, and increase their rigidity will wood glue.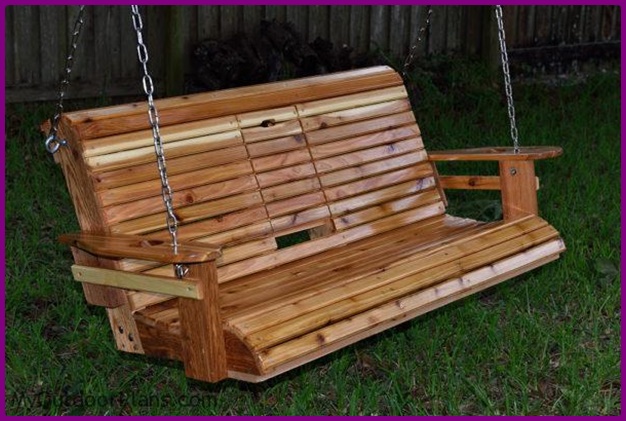 The center console is perfect for drinks and averages, with a extra opening for napkins or snacks. You can adjust the length and height with actual needs.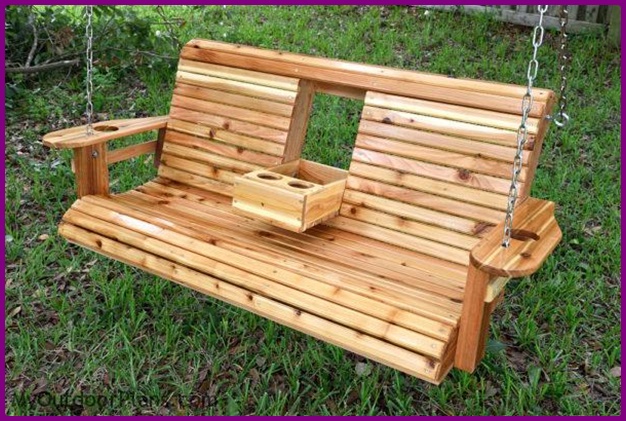 Here is a side view. Both Arms can be drilled with another 2 cup holders, though optional. Sand the wooden surfaces with sandpaper of different granulation, paint or treat with oil to make it last longer and look more high value.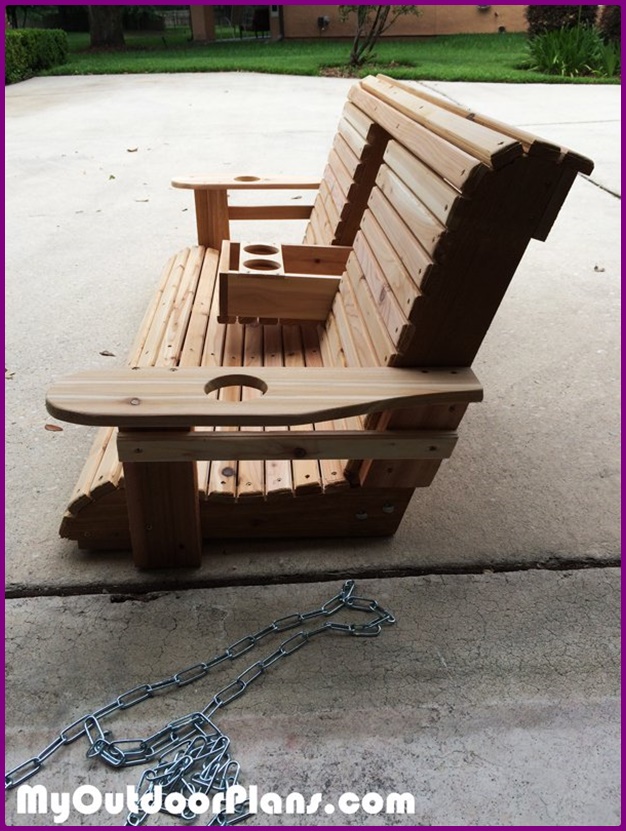 You can get step-by-step via Outdoor Plans here: Free Porch Swing Plan. And Don't miss out our collection of More DIY Swing Projects below: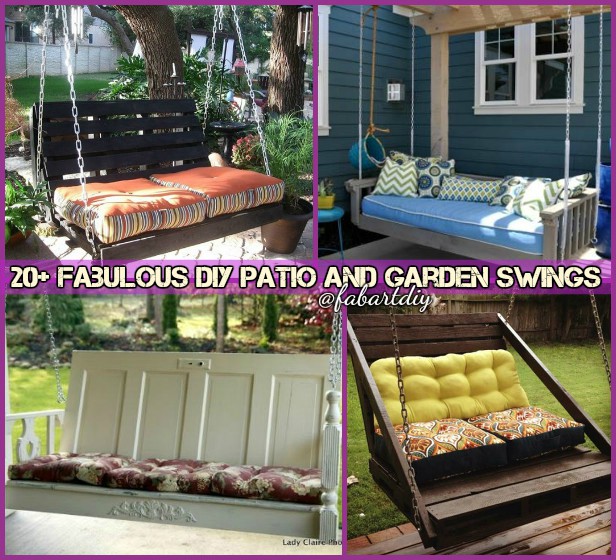 DIY Patio and Garden Swings Free Plan Tutorials