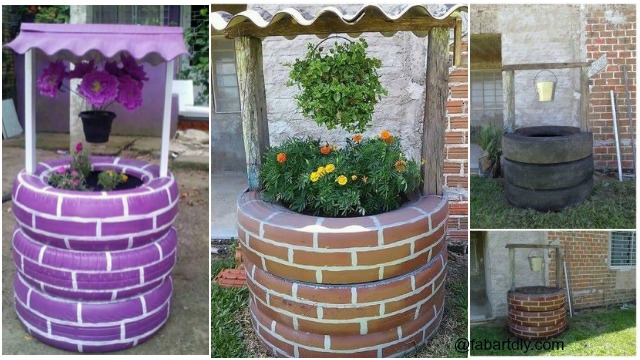 Recycle old tires into an adorable wishing well planter! Paint the tires with exterior quality spray paint (use a base coat of whatever color you prefer, then add white lines to make the illusion of bricks.) Cut a Square hole into the tires in a vertical line. These are going to be where you insert your wishing well roof. Once you have the holes cut in each tire. Attach the tires together using a tube of Landscaping adhesive glue, making sure to line up the holes you cut for your 2x's. Attach the Roof by sliding it down into the holes cut in the tires.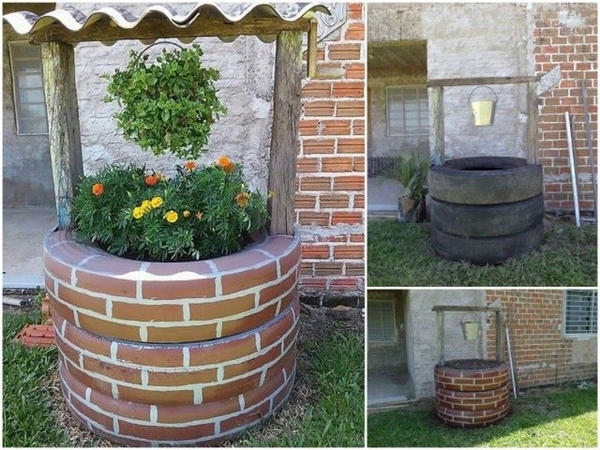 Source: Pinterest
We cannot get the original source but from Pinterest, if they are your work, contact us to give your credit, together with your tutorials. From the image, it looks there are make from PVC pipe roof or rain gutter, but anything you can find at hand will work perfect such us plastic bottles.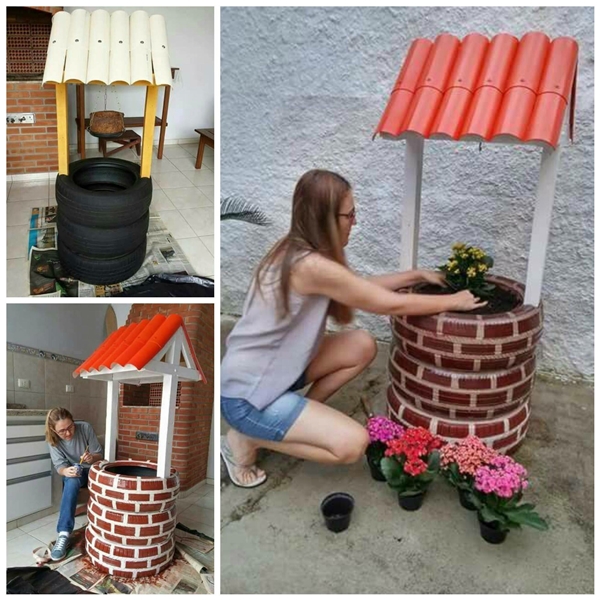 Image: Source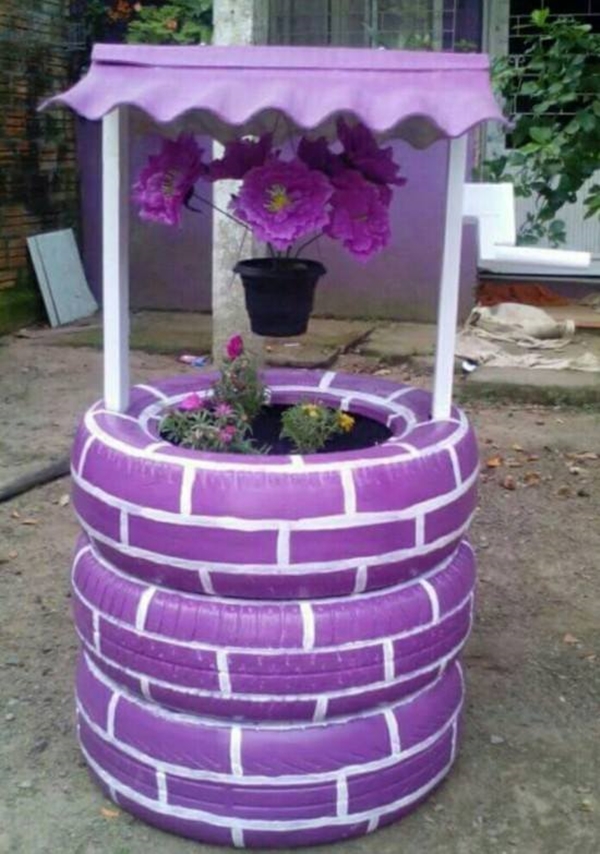 Stack concrete or add concrete or pebble around the tire to make it more solid.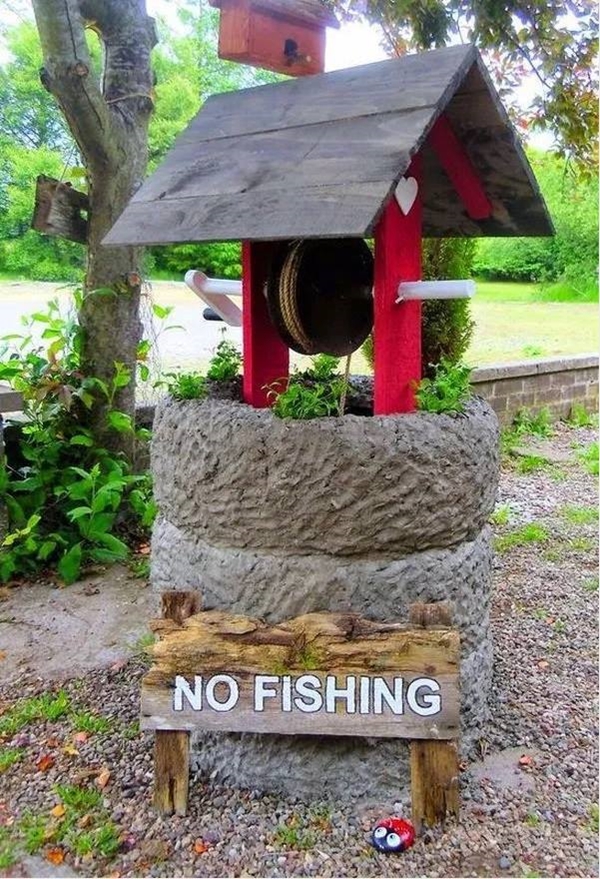 Fill the tires with potting soil/dirt and plant flowers in the top. If you don't have a way to cut the tire, no problem, just run the supports along the outside of the tires and screw them on instead.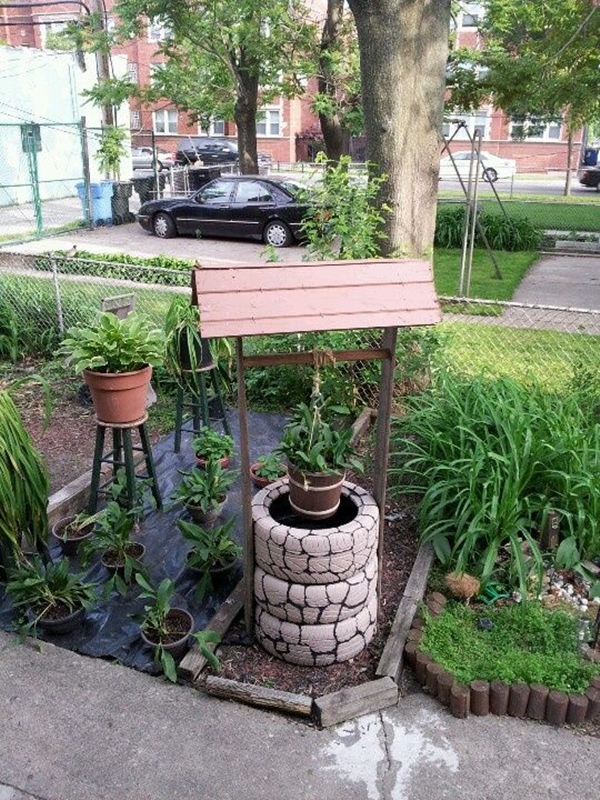 Preview Changes
Image: Source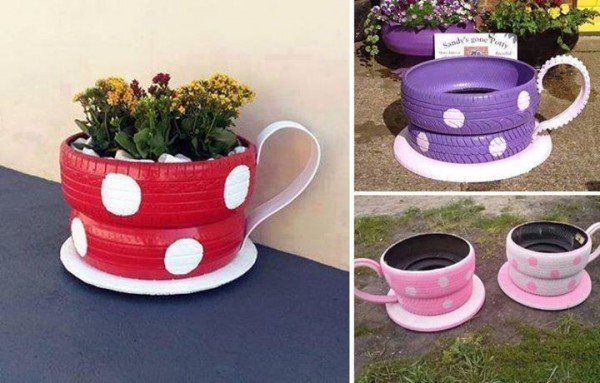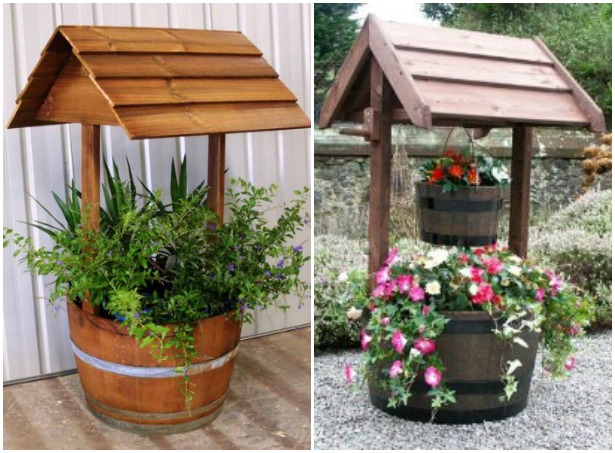 Image: Pinterest