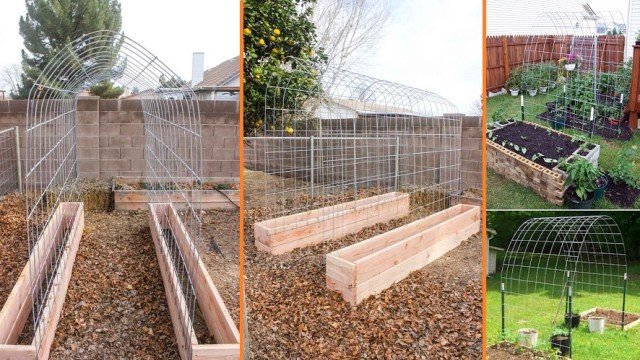 If you are looking for a trellis garden design, and you will definitely love this neat idea to combine trellis with raised garden bed. It is so efficient, especially for those vine plants, such as beans, cucumbers and grapes and even flowers. With some basic woodworking to make this garden bed, or directly use cinder blocks, and make the arch door with the cattle farm panels. A perfect combination to make your harvest time a fun and clean experience for the whole family to enjoy. And don't stop for the design here, make it as long and as many tunnels as you want if you have big farms, and make full use of the shades to grow other vegetables and herbs or even raise chickens underneath. The creation is endless. Gather the following materials: nine pieces of 2″ by 8″ by 8′ Douglas Fir Timber, two pieces of 4′ by 16′ Cattle Farm Panels, some U-Nails, star bit and deck screws. Grab a hammer, drill, circular saw and roll up your sleeves. Follow the instructions provided and build that garden for your Spring.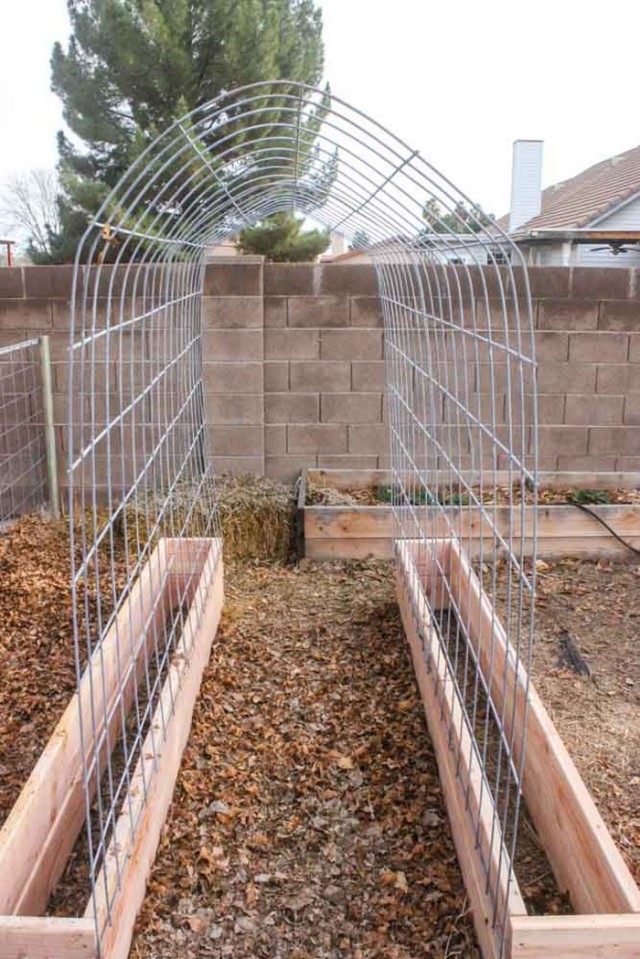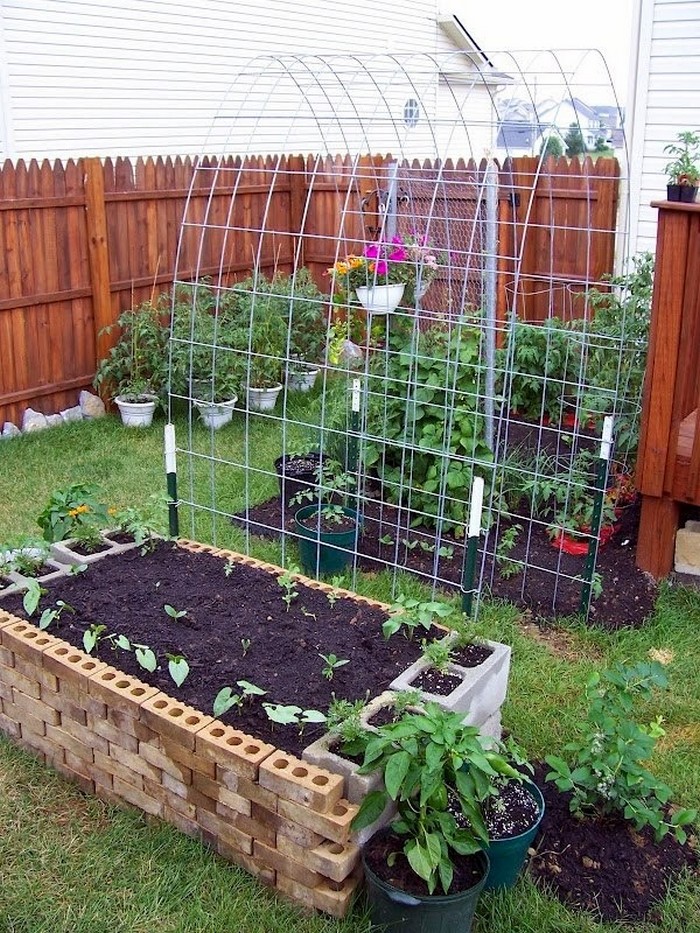 Get the full step by step tutorial via the link:
You may love this Easy access U-shaped Garden Bed, too.