We are always trying to get crafty with easy, simple and fabulous DIY projects to brighten up our home decoration, and today we are going to make a hanging lighting feature with some scraps of yarn you left from your crochet projects. We have tried many yarn crafts and similar yarn ball projects before, but the idea to wrap the yarn with opening at the bottom to be lampshade is quite challenging this time. Besides, the way to dip an entire spool of yarn into glue bowl is such a simple tip to make our yarn ball next time. The whole project is easy and cheap, we only need yarn, glue, a big old bouncy ball. Let's get messy together with Dana.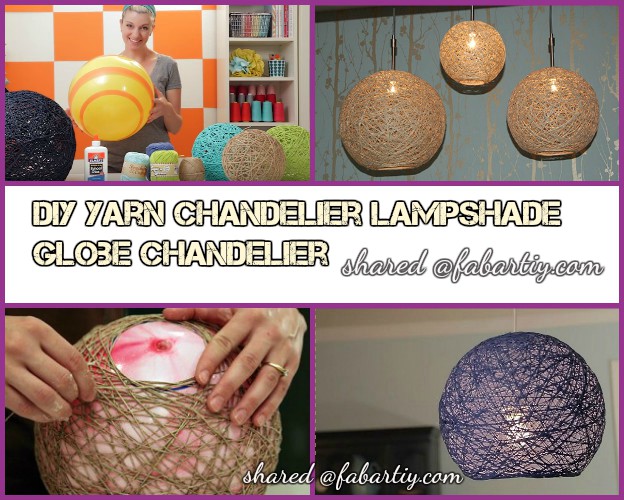 A Brief Instruction on how to create your own:
Get ready with all the supplies, yarn, string or twine, and glue. Try bright colors as Hostess with the Mostess do for their yarn chandelier for the party decoration.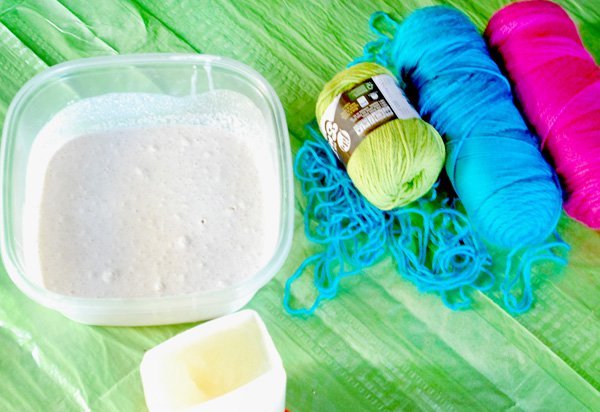 Image: blog.hwtm.com
2. Get an bouncy ball to your desired size. Make two clear marks with your marker at both ends of the ball, so you can have proper places for the large opening in the bottom of the lantern and a little opening on the top to insert the holder cord.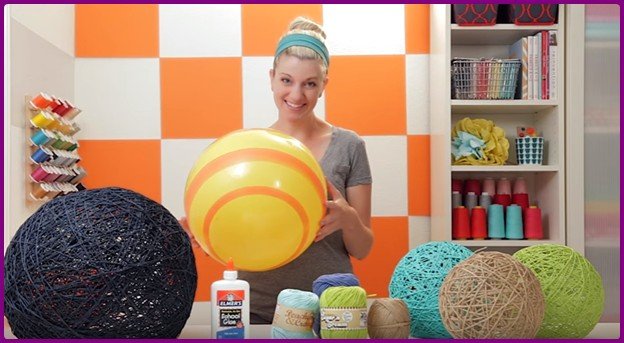 Image: Screenshot of Made Everyday
3. Put the whole yarn in glue bowl, wrap the ball by using the whole yarn roll, tuck the end of the string carefully, pour the remaining glue mix over it, which can make the lantern more solid or hard. Wait till try (it may take one or two days before the glue get try and flee the ball out of the globe.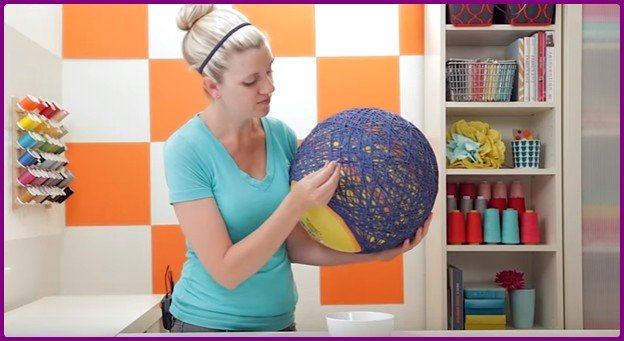 Image: Screenshot of Made Everyday
4. Hang the light fixture with light bolt, metal clasp connector and a washer. Insert this prepared holder into the lantern, take out the cord into the place. Try the twine version with written instruction that was included in our lighting feature collections, too. They are just fabulous addition for your room, balcony as well as any party decoration.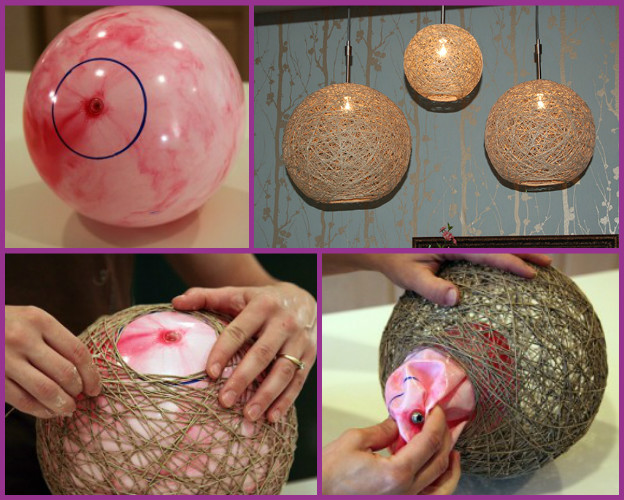 More Lighting features and Projects HERE
Let's see the step by step instruction by DANA on the video below, with some practical tips that you won't miss out, having fun for a cozier home!
Video: Made Everyday