If you are asked for the insects you love, butterfly will be one of the top choices. No matter little ones or adults, we tend to love butterflies. We have so many butterfly crafts on our website. The collection of DIY Butterfly Nail Art Ideas are fabulous to nail on during Spring, the Beautiful Butterfly Cake designs are full of surprises and will be brilliant for any party treats. The Magical Floating Butterfly Lantern is another one that you will love to craft with kids. Do you see the butterflies flying in your garden with all the flowers booming? Are you getting crafty to bring the butterflies home? These Butterfly Chandelier Mobile are so fabulous and will add spring breeze to your room decoration.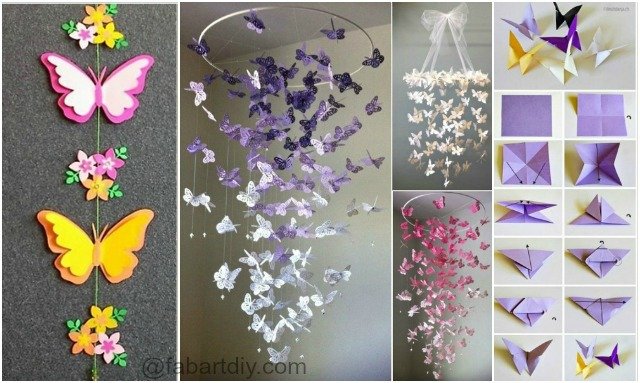 Making butterflies yourself can be easy as long as you get the templates, you can print and cut, or you can buy directly on Amazon, a butterfly punch can work, too, try to get color card stock papers.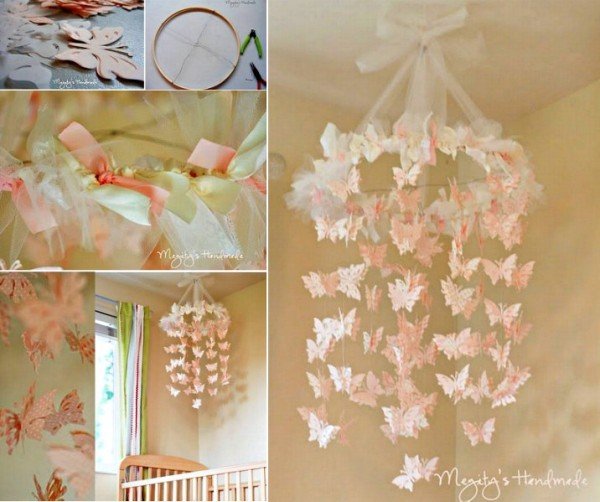 Butterfly Chandelier Mobile Tutorial via Megity's Handmade
DIY Paper Origami butterfly, fold your 3D butterfly, big fun for kids, too.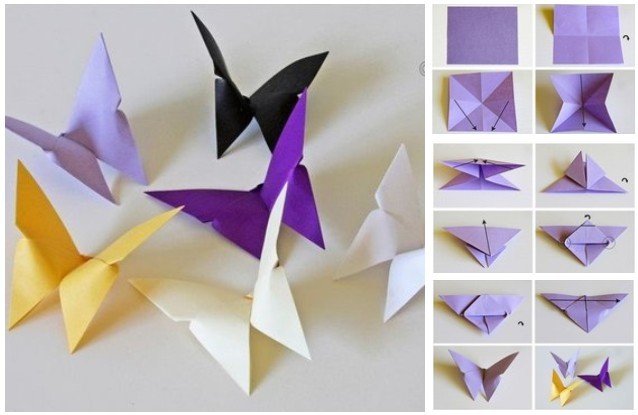 Cut plastic jug to make butterfly.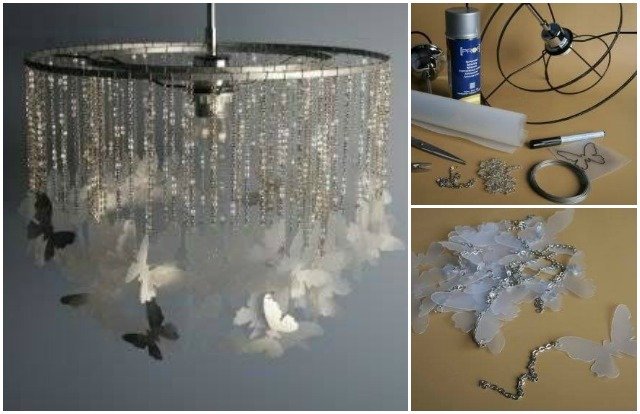 Image: Crazy Craft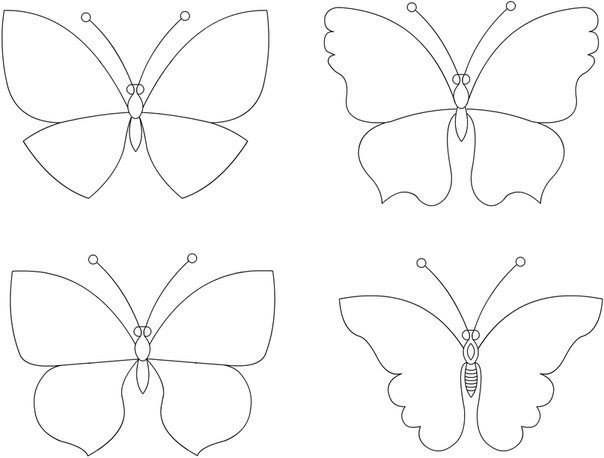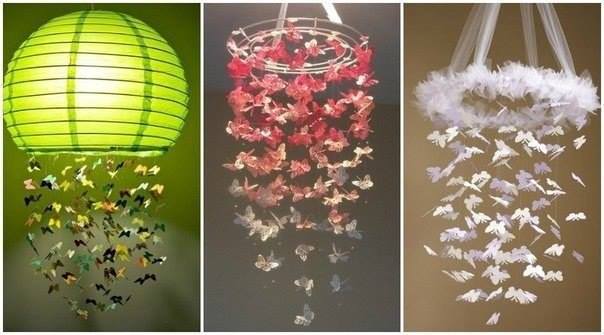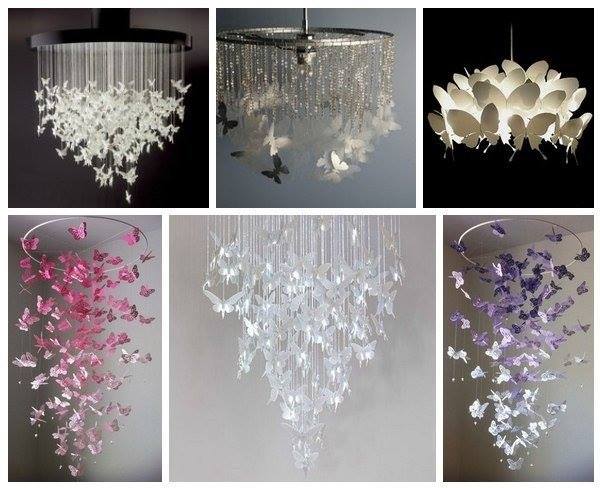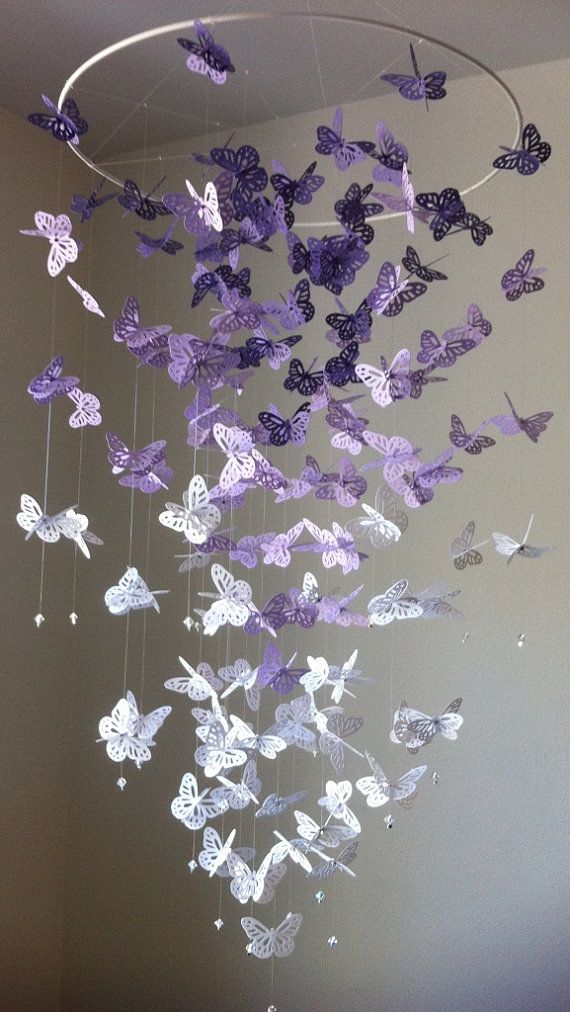 Butterfly Chandelier via Etsy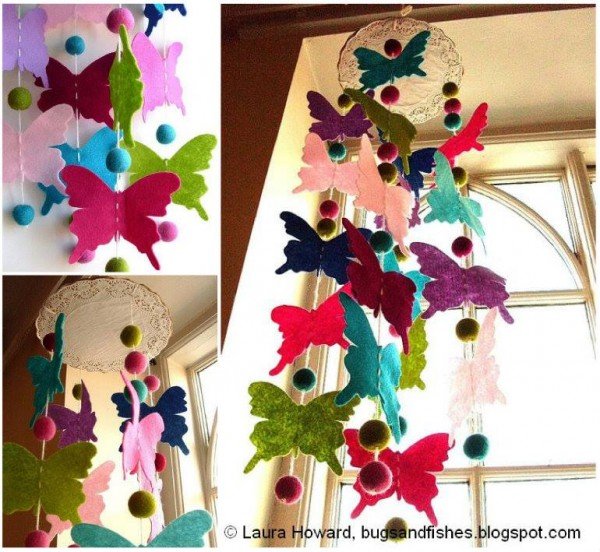 DIY Colorful Felt Butterfly Mobile Tutorial

DIY Magical Floating Butterfly Lantern Tutorial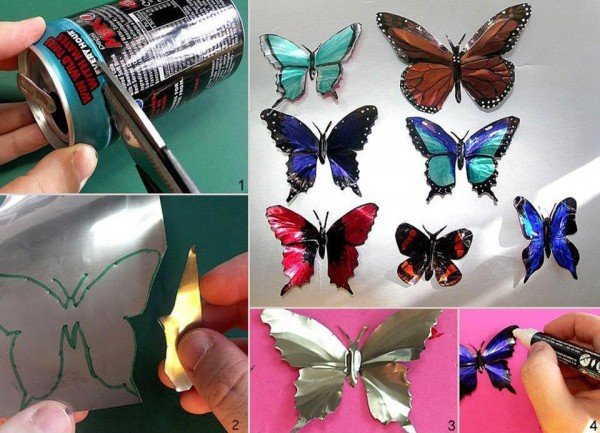 Recycle Cans – Drink Can Butterfly DIY Tutorial