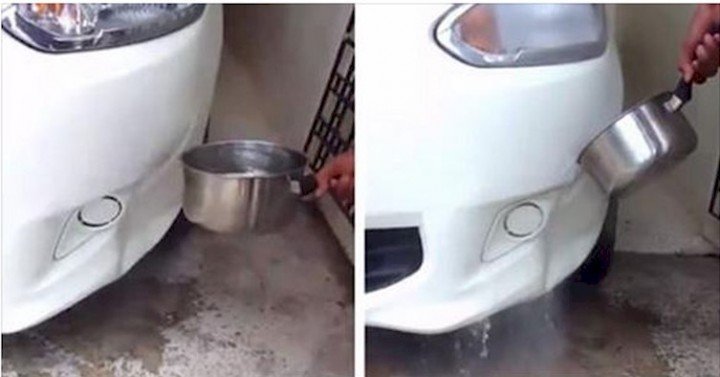 Bumper Dents on car is common dents for cars, while repair dents may cost you hundreds of bucks from the start. Today we are going to share with you how to fix a car dent with boiling water, a Cost – Free DIY approach you can do, too.
All you need is a teapot of boiling water, rubber gloves so you don't burn yourself, and another pot of cold water.
How to:
Pour the boiling water on the dent
while it's warm, reach from the inside and pop it out.
While it's in the original shape, pour cold water so it quickly cools down.
You can fix it yourself for absolutely no money. Yet this dent repair method can only be done on the part of your car that is made of plastic (Newer cars have bumpers and fenders made out of plastic) . This simple procedure will save you a pile of money as having a car dealership repair this for you will usually result is a brand new yet very expensive bumper or fender assembly.
Check out the video on how you can fix, too.