Now we are staying at home longer as we have expected! What a year of 2020! Once we talk through zoom with friends, and kidding that the house is cleaner than ever we had before! 🙂 It's getting really hot now for DIYers to get the basic unit and redesign for home decoration. You may have one thing or other that you need to use them but would rather not see them obviously to make your home look neat. You will get amazed and want to try organize your home with these tips and information on hiding the things you do not want to see for a modern home design. By hiding some obvious items into your decor to make the whole room clean and integrated.
You may love: Tension Rod Uses to Keep Home Organized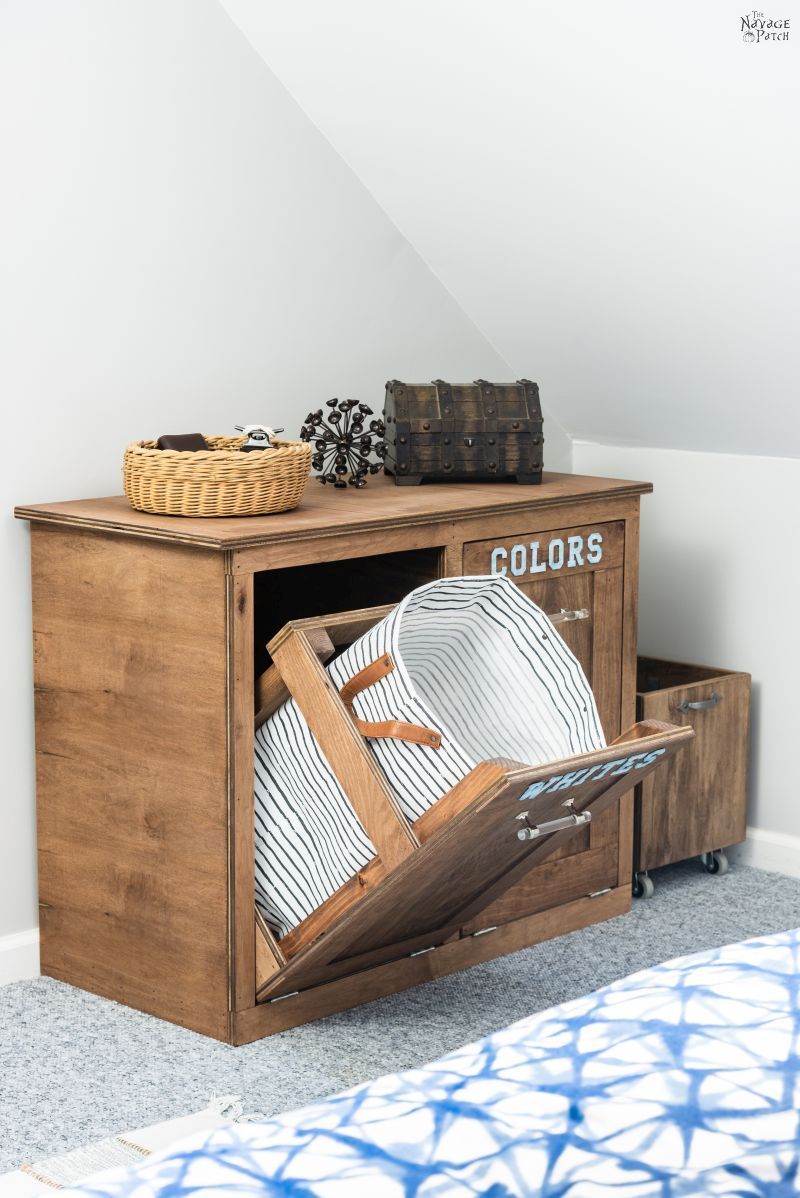 Stash your laundry hampers in extra deep drawers. No one wants to see your messy, overflowing piles of dirty clothes. See how they did this via the link: DIY Tilt-Out Laundry Hamper BY GREG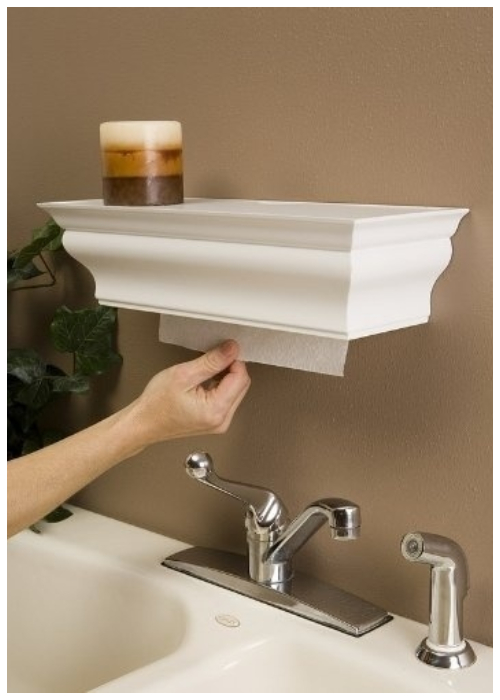 This crown molding shelf hides your paper towels. Get the tutorial here: DIY Paper Towel Dispenser by Build Basics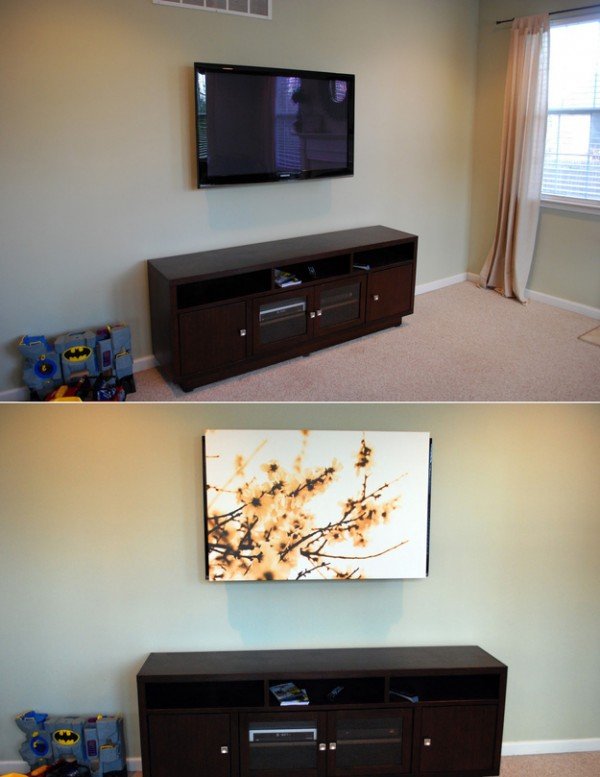 Use an inexpensive printed canvas from IKEA to hide your flatscreen TV. A TV doesn't have to be the centerpiece of your living room. See how they did this via the link: Hiding a TV Eyesore by tulip and turnip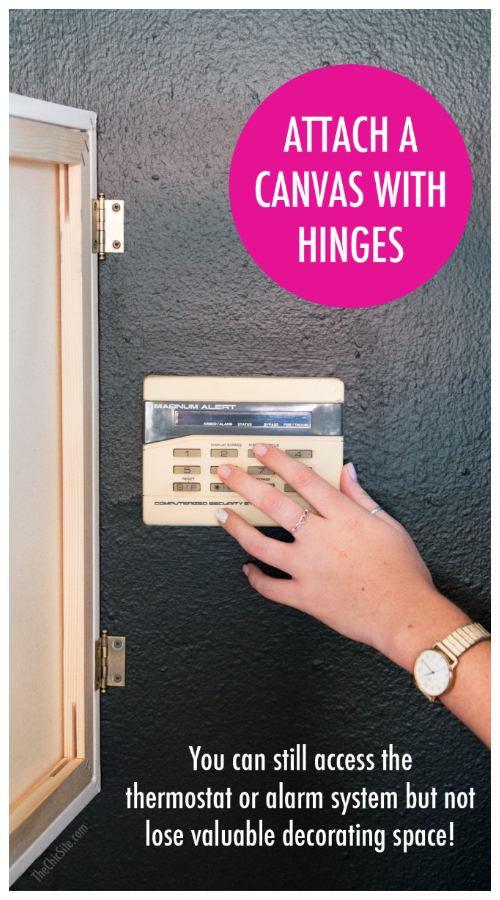 Similarly, hide a thermostat or home alarm with a canvas on hinges. Learn how via the link: Hide Your Thermostat by Rachel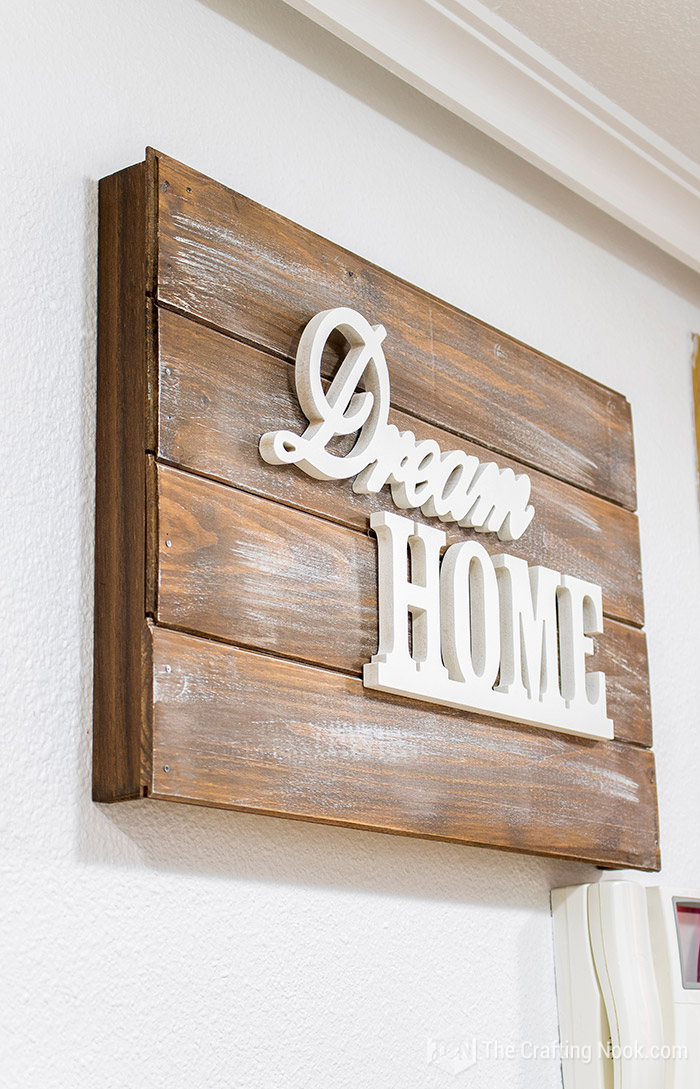 This Rustic Wooden Sign Electrical Panel Cover is pretty, is easy to make and will fix hide ugly breakers box in wonder. Get the tutorial: Wooden Sign Electrical Panel Cover by Cami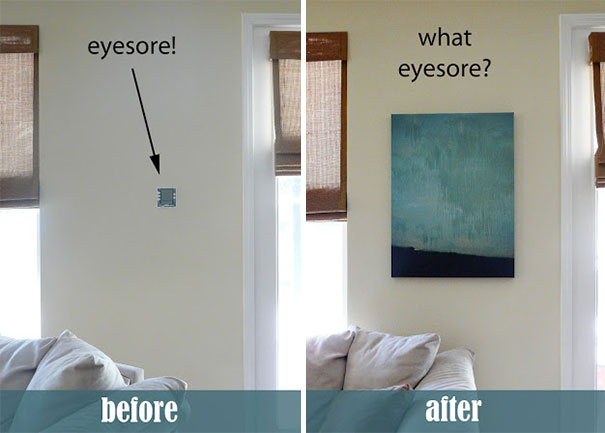 Hide the fuse box behind a hinged painting, get the tutorial via: blissbloomblog.com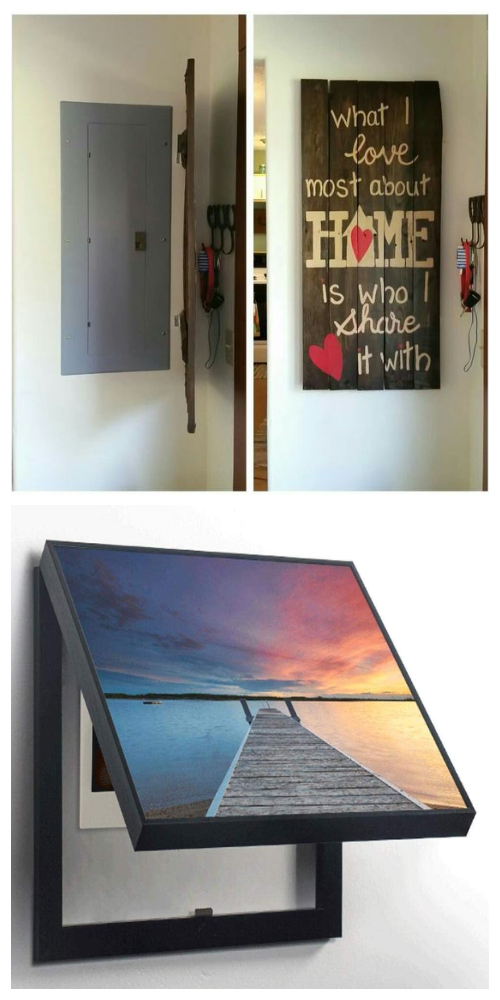 Wall decoration painting to beautify your home, replace the engineering cover panel, install creative color doors, concealed decorative painting, and improve the beauty of the family. Image Top and Get the Wall Canvas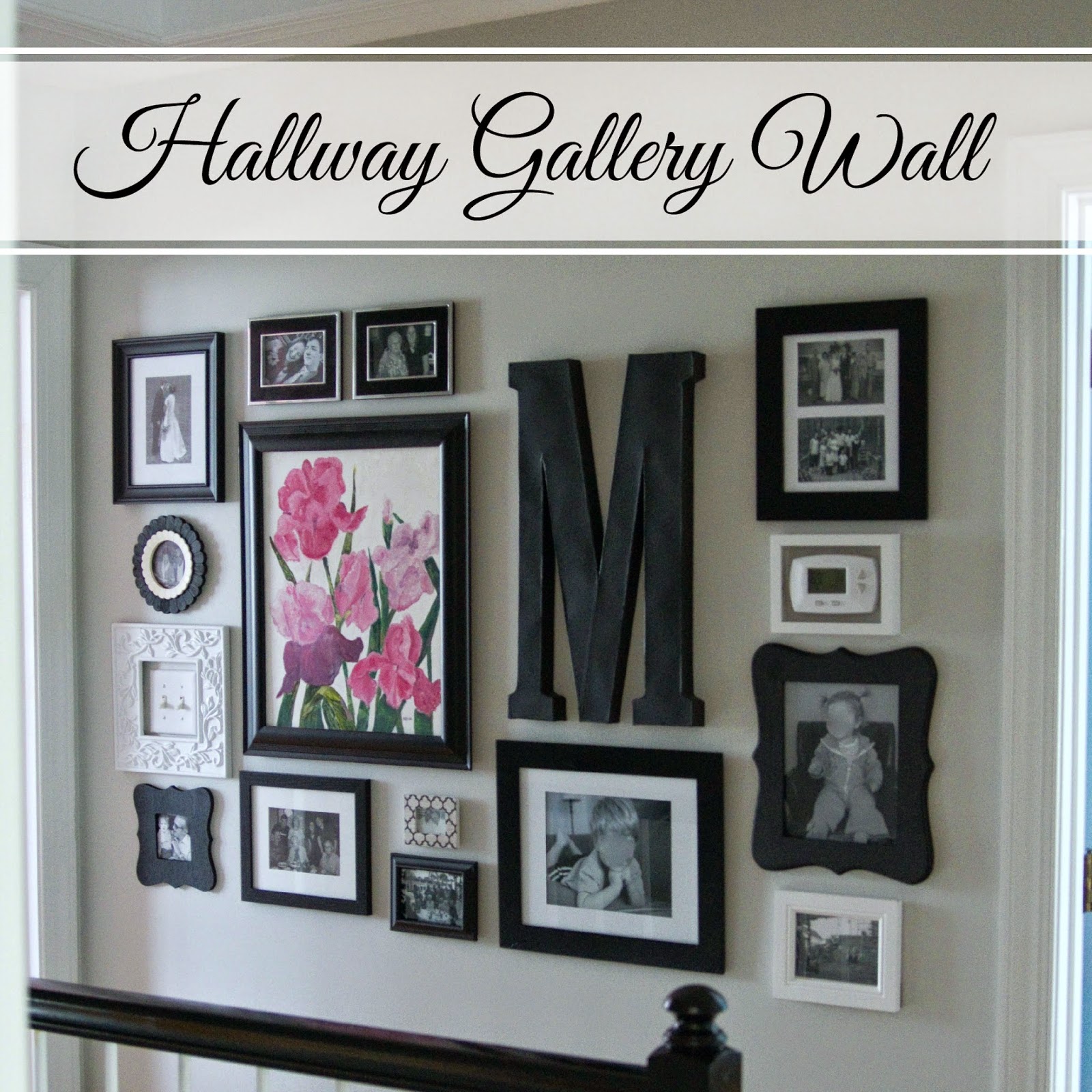 Camouflage an oddly placed light switch plate with a photo gallery. No one will even stop to ponder why there's an effing light switch in the middle of the wall. See how she did this via the link: Hallway Gallery Wall by Samantha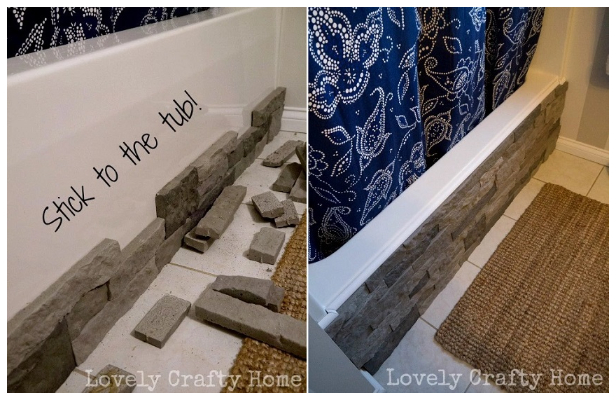 Easily update your boring built-in bathtub with airstone. Get the tutorial via lovely crafty home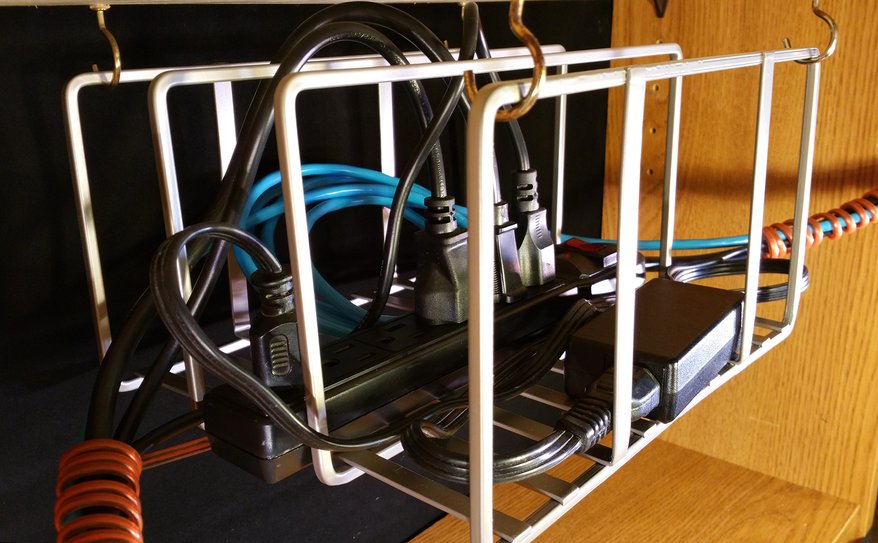 Install hooks underneath your desk to keep cords and power strips out of sight. Image: pcgamer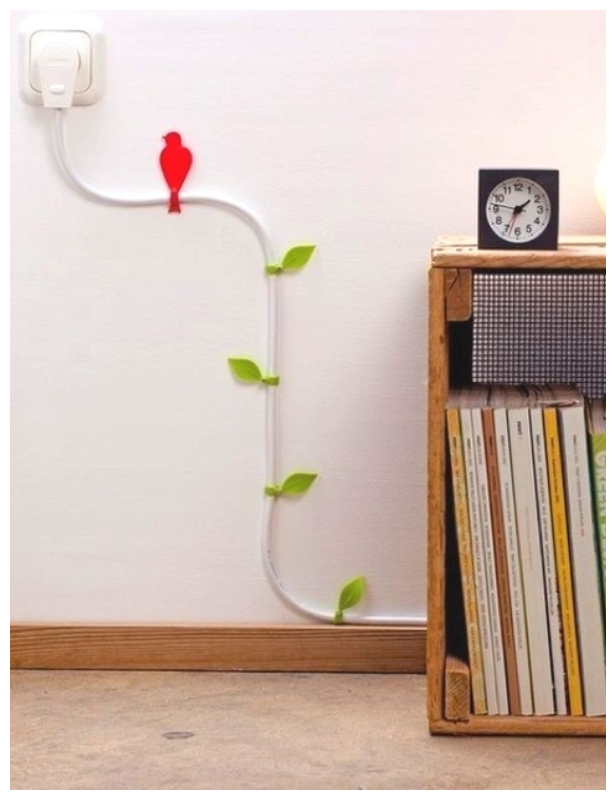 Turn your power chords into pretty vines. Get it via the link: Wire Blooms Cable Tidy Organizer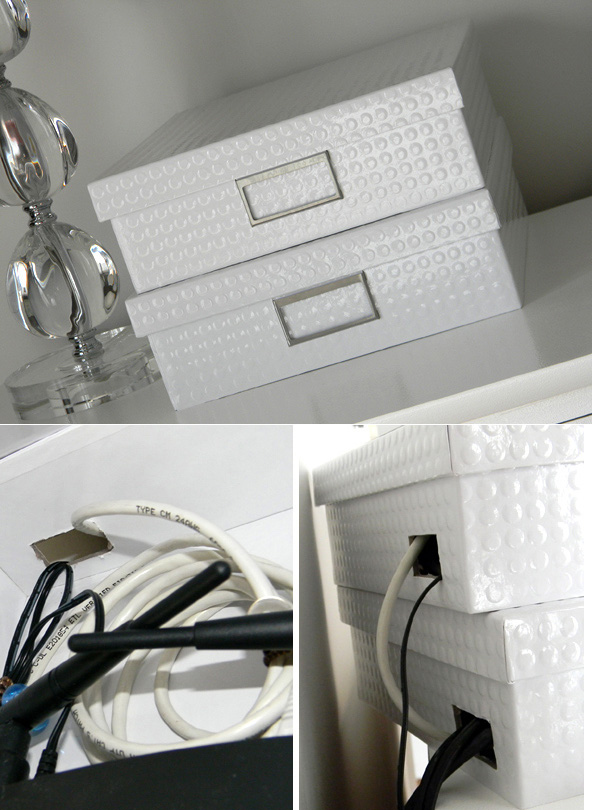 Conceal your router in fancy storage boxes. See how she did this tutorial: Hiding wireless rounter by Kerry Kobe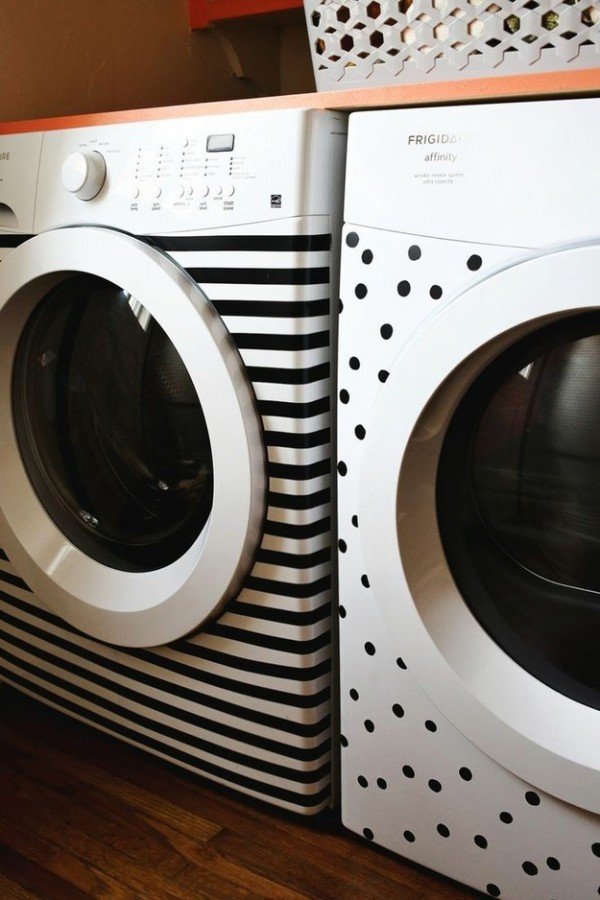 Use electrical tape to make over your washing machines. Get the tutorial by abeautifulmess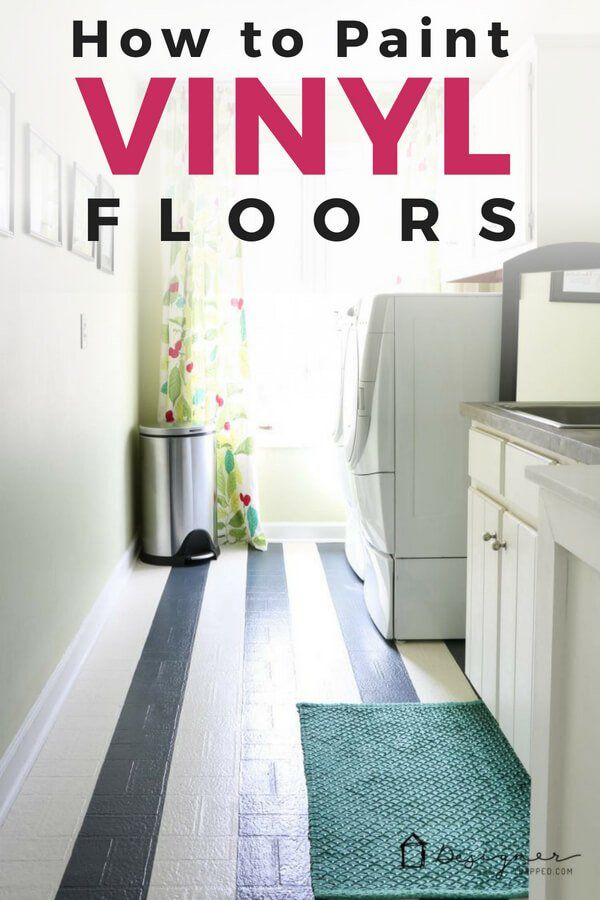 Painting vinyl floors is an affordable way to give your room a fun fresh update! Learn now via How to Paint Vinyl Floors for Long-Lasting Results by Tasha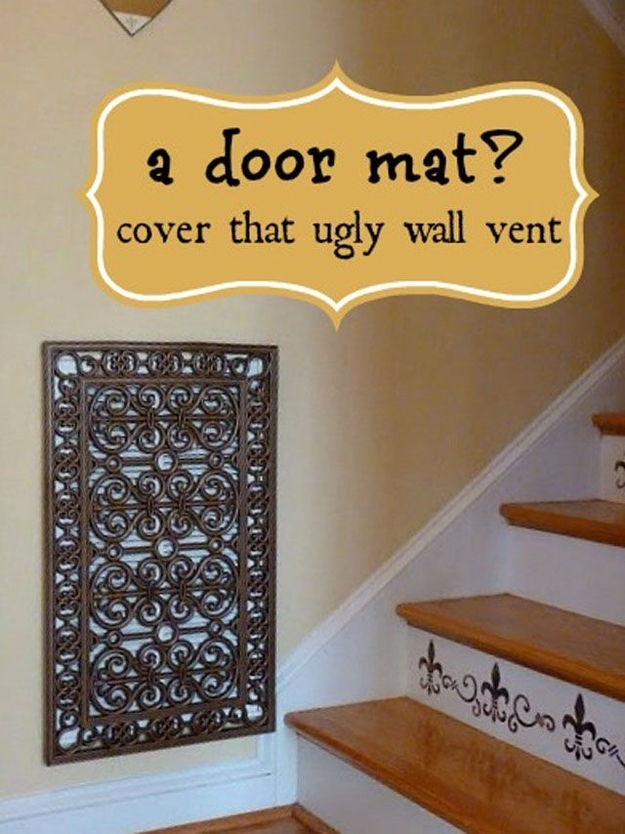 Use doormats and spray paint to make a decorative vent or electrical box cover. She spray-painted her doormat a metallic copper color. Get the tutorial by debdoos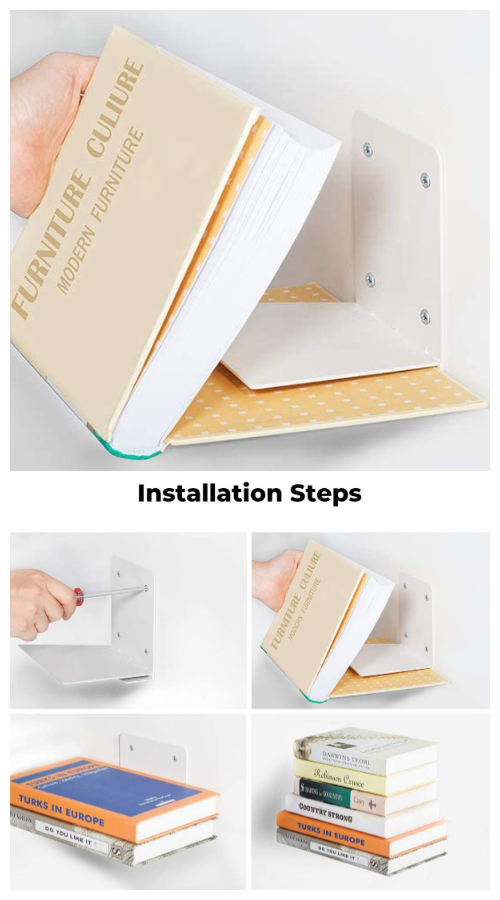 Conceal floating bookshelves will transform the way you store and display your favorite books. Get the shelf via the link: Floating Bookshelf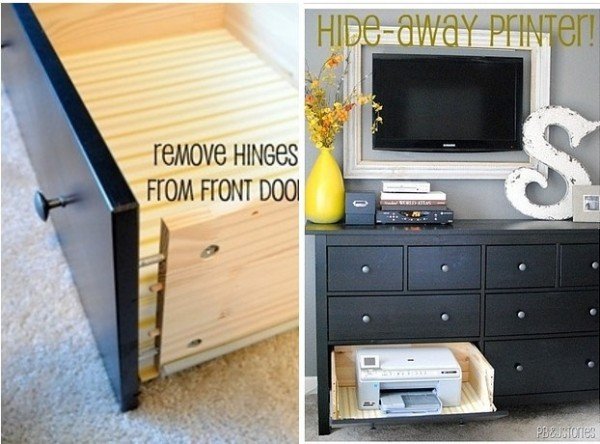 Update a dresser to create a drawer for your printer. Your giant gray printer relic doesn't exactly fit into your classic modern decor. Get the instructions for this clever DIY here.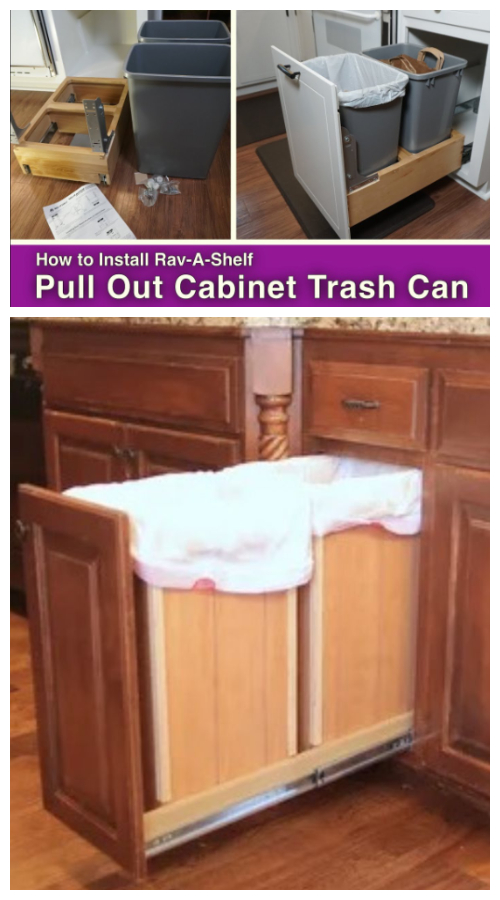 Install a rolling recycling bin in your kitchen counter or island. Get the tutorial via DIY Double Trash Can Cabinet by Seng + Video tutorial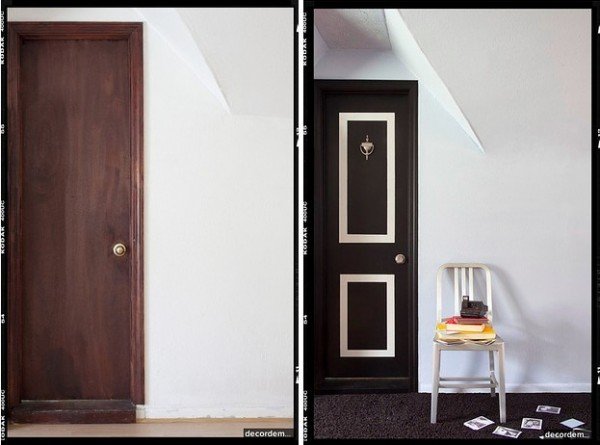 Transform a plain door with paint and masking tape.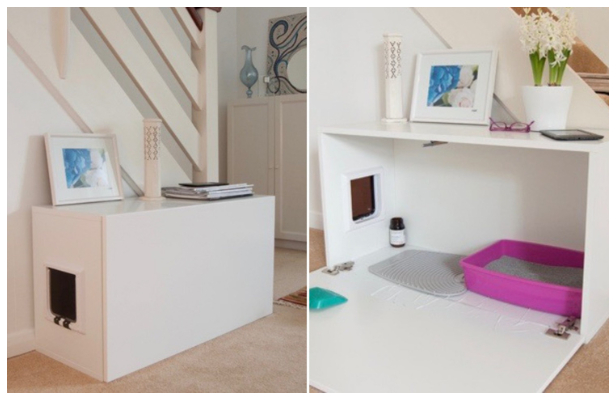 Create A Litter Box Cabinet. Learn more via IKEAhackers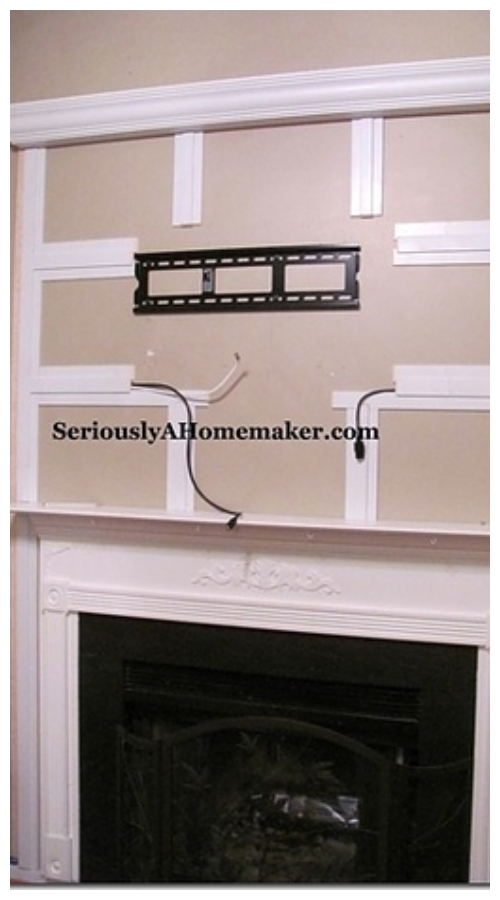 Hide your cords in trim. Get the tutorial via the link: How to Hide TV Cords in Trim Work by sawdustgirl