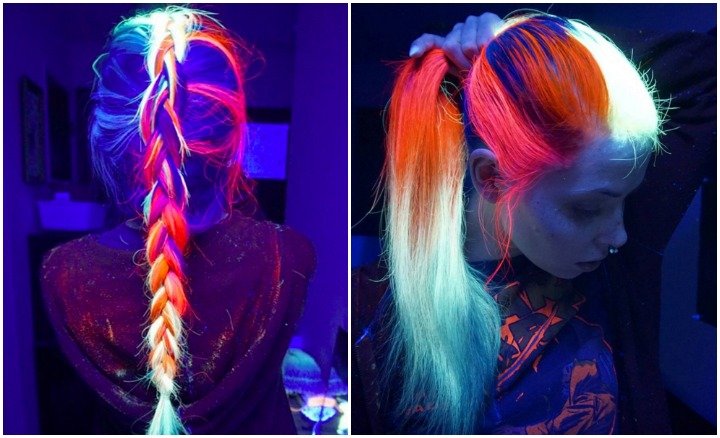 Glow in the Dark Hair Dye seems getting viral among the hair trend this year. We have some glow in the dark projects and seems we are too excited to bring light in the darkness, yet they are all for home decoration. I once know one of our fans to recommend glow in the dark cupcakes by PhotoandGrime (Sorry, Pieke, I finally got a change to share your recipe here) for Halloween treats last year. While adding bold glowy, rainbow or neon color onto hair is a bit adventurous for the classic lady as me. But Look at the wild collection of the glowing hair effects on Instagram. They look amazing! And I have to share with all our fans who would love to give it a try, at least in some special occasions such as a night party. Besides some of them look fabulous even in daylight, too. We have to stay in trend. 😉
Is it possible to DIY this rainbow hair yourself at home? After google, we get the brand Stargazer UV Hair Dye  available in Amazon. Laura Sheera showed her experience on how to dye her hair and effects with stargazer, too. You can check out her video on youtube or scroll to end for a view.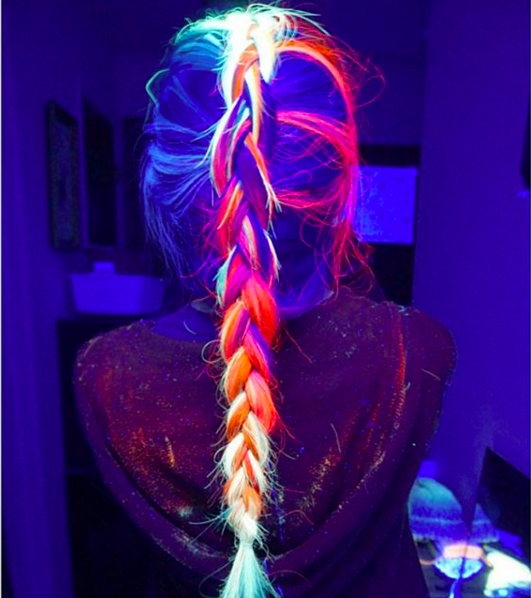 Image: Instagram
You can also GET UV color rinse from The Glow from UK.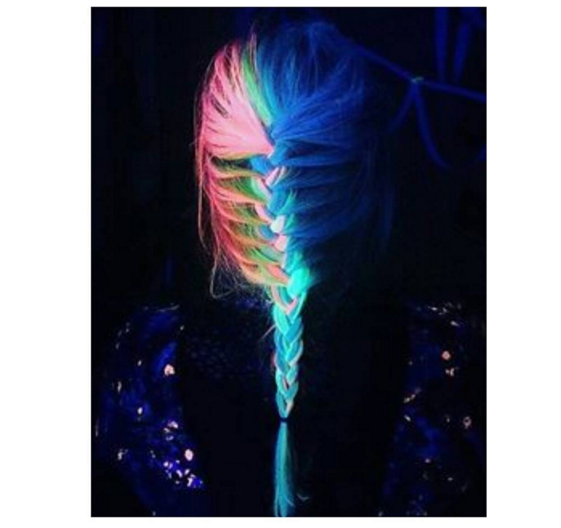 Image: Instagram
So Beautiful to see in backlight.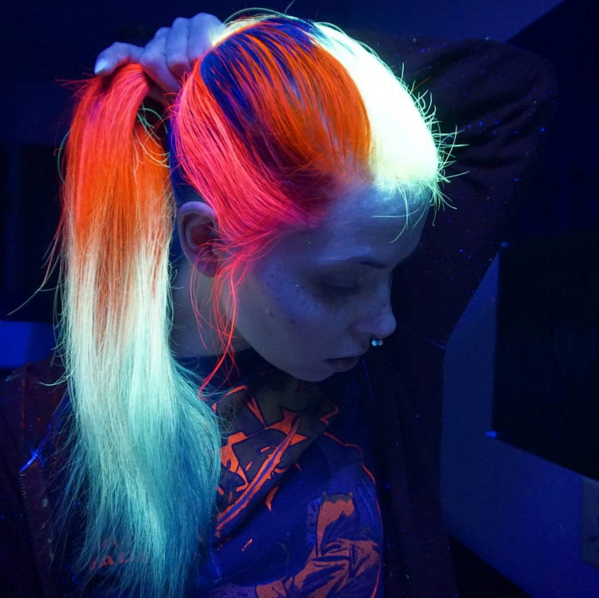 Image: Instagram
Another electric effects of glow in the dark hair, stunning…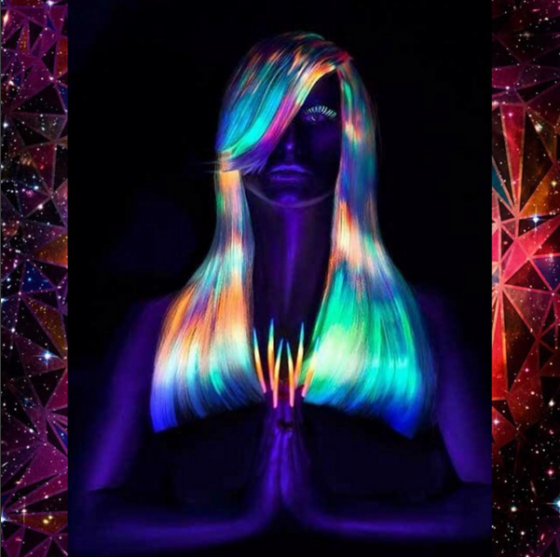 Image: Instagram
Rainbowhaircolour.com also showed us the detailed tutorial on using Pravana's Chromasilk Neons collection to highlight your hair this year!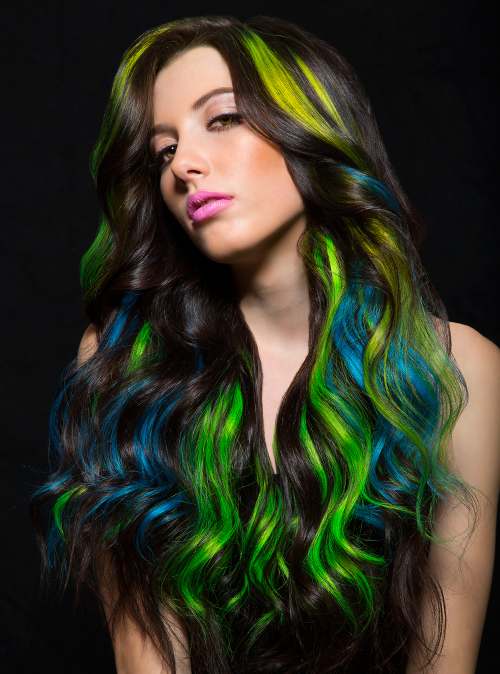 Image: Rainbowhaircolour.com